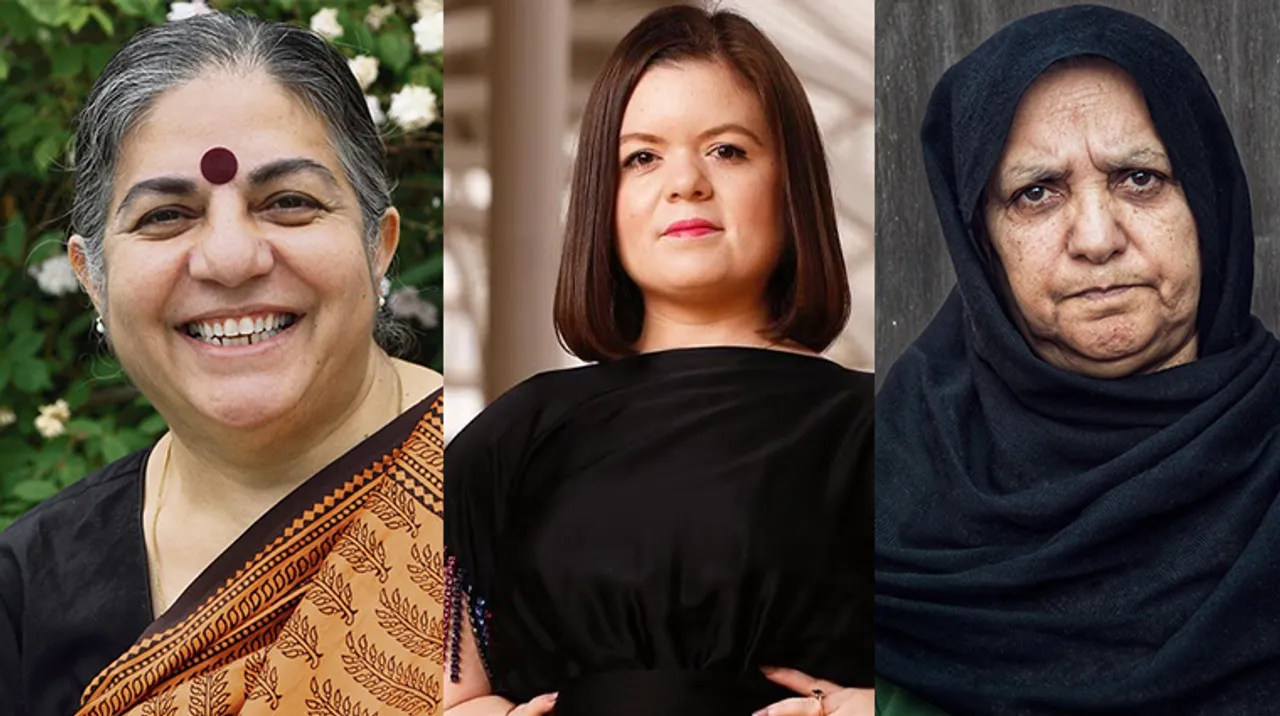 "A woman is the full circle. Within her is the power to create, nurture and transform." ~ Diane Mariechild. Here is a list of such inspiring women of 2019 who are bringing a change in the world one deed at a time.
The world is house to a number of incredible and groundbreaking women who have surpassed various hurdles in life and are inspiring people around the world to do good and better. From fighting against gender-based bias to working towards protecting the environment, these women are taking the world by storm. Here is a list of 34 of the most inspiring women of 2019.
Here is the list of inspiring women of 2019:
Parveena Ahanger, human rights activist, Indian-administered Kashmir
Manal AlDowayan, artist, Saudi Arabia
Manal ALDowayan is a Saudi Arabian contemporary artist, best known for her installation piece Suspended Together from the Home Ground Exhibition at the Barjeel Art Foundation in 2011. 

Kimia Alizadeh, athlete, Iran
Kimia is an Iranian Taekwondo athlete who became the first Iranian woman to win a medal at the Summer Olympics.
Susmita Mohanty, entrepreneur of India's first private space start-up.
An entrepreneur of India's first private space start-up, this lady truly aimed for the sky. Her determination and love for space paved the way for many young minds to think out of the box.
Alanoud Alsharekh, women's rights activist, Kuwait
Alanoud Alsharekh is a Kuwaiti women's rights activist who is a founding member of Abolish 153, a campaign calling to end honour killings in Kuwait.

Marwa Al-Sabouni, architect, Syria
Marwa Al-Sabouni is a Syrian architect and writer who believes that architecture plays a role in maintaining a city's peace.

MiMi Aung, project manager at NASA, US.
The lead engineer on the JPL Mars Helicopter Scout, the first extraterrestrial aircraft, MiMi Aung is a project manager at Jet Propulsion Laboratory.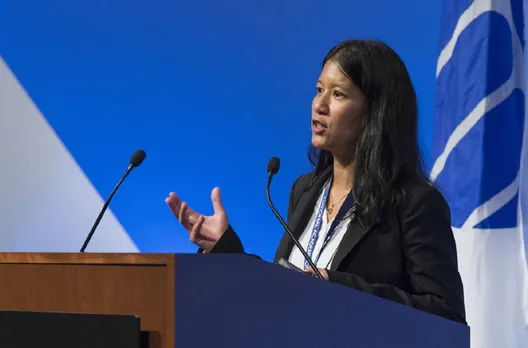 Nisha Ayub, transgender activist, Malaysia
Her bold action opposing the Malaysian laws that were detrimental to the interest of people to live in peace without being harmed and oppressed was honoured with Human Rights Watch's Alison Des Forges Award for Extraordinary Activism in 2015.
Sinéad Burke, disability activist, Ireland
A teacher, writer, influencer and activist Sinéad Burke is working towards bringing a change and he aims to tilt the world's camera.
Scarlett Curtis, writer and campaigner, UK
A feminist activist has organized the Pink Protest to fight against period poverty and also campaigned to successfully include female genital mutilation in the Children's Act Scarlett Curtis is the face of change and inspiration.

Ella Daish, environmentalist, UK
The women aiming to reduce period plastic, this UK based environmentalist is trying to persuade government and companies to reduce plastic from the period.
Lucinda Evans, women's rights activist, South Africa
Lucinda is known for her nationwide fight to end gender-based violence and femicide. She also has an NGO that works towards helping women who face domestic violence.
Owl Fisher, transgender activist, Iceland
Fisher worked in crafting legislation to expand the rights of trans and nonbinary people in Iceland.

Jalila Haider, lawyer, Pakistan
The founder of the organisation 'We the Humans - Pakistan', is a human rights activist, attorney and rights defender from Quetta, a city in the province of Balochistan, Pakistan.
Holly Austin Smith, sex trafficking survivor, US
A sex trafficking survivor, Holly an author is trying to educate and inform the world about sex trafficking and how it is not just the problem of a developing country.
Aranya Johar, poet, India
Human rights activist and the founder of the Association of Parents of Disappeared Persons (APDP) Parveena Ahanger is known as the Iron lady of Kashmir who fought for her brother with grit and persistence.

Ahlam Khudr, protest leader, Sudan
A protest leader, Ahlam is fighting for the children who have disappeared or have been killed in Sudan, after the death of her 14-year-old son.
Lauren Mahon, cancer campaigner and co-host of podcast You, Me and The Big C, UK
Known for her podcast 'You, Me and the Big C' that began its broadcast while she was fighting triple-negative breast cancer. She discussed the various treatments and issues related to the illness.
Francia Marquez, environmentalist, Colombia
Awarded with Goldman Environmental Prize in 2018 for her work stopping the gold mine in her community, Francia Marquez, marched to Bogotá the capital with 80 women who trekked 350 miles and demanded the removal of illegal miners from there.
Subhalakshmi Nandi, gender equality expert, India
Fighting her way towards improving gender equality in Asia, Subhalakshmi Nandi is the face of strength and empowerment.

Trang Nguyen, conservationist, Vietnam
Trang is a wildlife conservationist, environmental activist and a writer who is known for her efforts in saving the wildlife and to stop wildlife trafficking.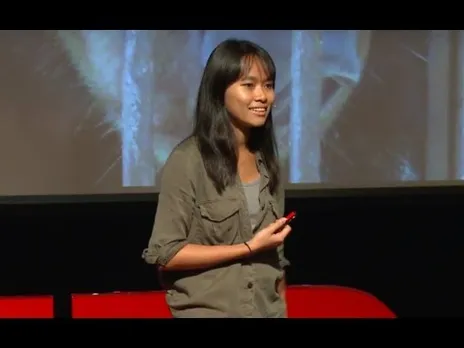 Natasha Noel, yoga expert, India
A yoga guru, motivational speaker and social media influencer Natasha Noel fought depression and mental health issue to become a strong example for many.

Avani Chaturvedi
Flight Lieutenant Avani Chaturvedi is the first female fighter pilot of India who is inspiring many young girls to aim and fly high.

Megan Rapinoe, footballer, US
Megan Anna Rapinoe is an American professional soccer player who captains Reign FC in the National Women's Soccer League (NWSL) and the United States women's national soccer team, playing primarily as a winger.

Bonita Sharma, innovator, Nepal
Bonita Sharma is a young change-maker in Nepal who has empowered girls and women in Nepal through her project on nutrition education. 

Vandana Shiva, environmentalist, India
A brand for feminism, Vandana Shiva is a scholar, gender activist, food-sovereignty advocate and prolific writer.

Pragati Singh, doctor, India
Suggesting and explaining that asexuality is a thing this young woman established an organisation called, 'Indian Aces' to help many by giving them a platform to speak out.
Greta Thunberg, climate change activist, Sweden
Great Thunberg has become a star, inspiring people with her thoughts and her work in fighting towards climate change. She spoke on the issue at the UN Climate Action Summit addressing all the world leaders.

Purity Wako, life coach, Uganda
Purity Wako is a life coach from Uganda who aims to help women in Ugandan women feel empowered in their relationships and is calling for all women to have legal rights in marriage. 

Marilyn Waring, economist and environmentalist, New Zealand
Marilyn is a New Zealand feminist, former politician, author, academic, an activist for female human rights and environmental issues and development consultant.

We salute and respect each and every one of these amazing human beings.