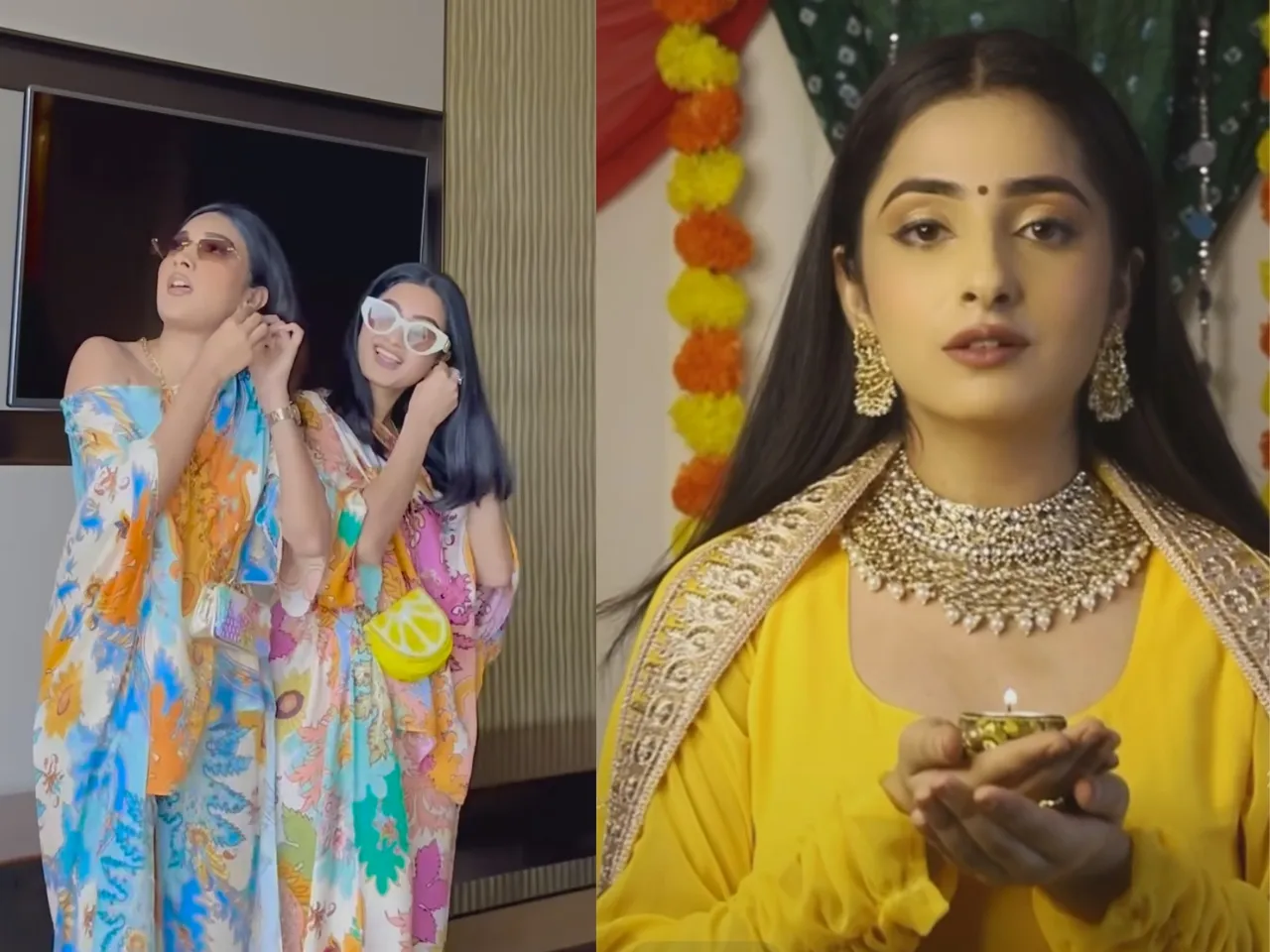 Since festive season is here, content on social media will continue to be more vibrant, and if you too want to catch everyone's attention, here are some Diwali Reel audios that you can try!
It's that time when festive content takes over our feeds every year, and we eagerly wait to see it happen. Exactly why creators keep thinking of ways to tell their stories or present their content within a time limit. Choosing the right audio for their Reel is one way creators grab their audience's attention while keeping the element of surprise intact. As Diwali is around the corner and vibrant colors will be taking over our lives, it's the perfect time to incorporate well-timed Reels with amazing songs to capture the essence of this celebration.
Trends on Instagram always have something to offer, and using the audio and formats that are popular right now can increase the appeal of your content. Fashion creators leverage the popularity of these trends to the fullest with content on things like "Rani's Intro theme". When it comes to fashion content, songs like "Greedy", "Pari Hoon Main" and IT Girl can help you perfectly flaunt your festive fits. If you want to capture the fun with your friends and family, some trending mashups like Bad Idea Right X Where's the Party Tonight can help you do it. If spending all that time on Instagram is not helpful enough, then this list of Diwali Reel audios should do it!
Also Read: Digital creators, Rachel D'cruz and Prithvi show you how to style old clothes this Diwali!
Check out these Diwali Reel audios!
Rani's Intro Theme 
IT Girl (Sped Up version) 
Bad Idea Right X Where's the party tonight 

Greedy
Raanjhan Aaya 
Jaane Jaan 
Pari Hoon Main
Hass Hass 
Tose Naina
Mention your favorite transition trend of the week in the comments below!
For more creator-related content follow us at @socialketchup