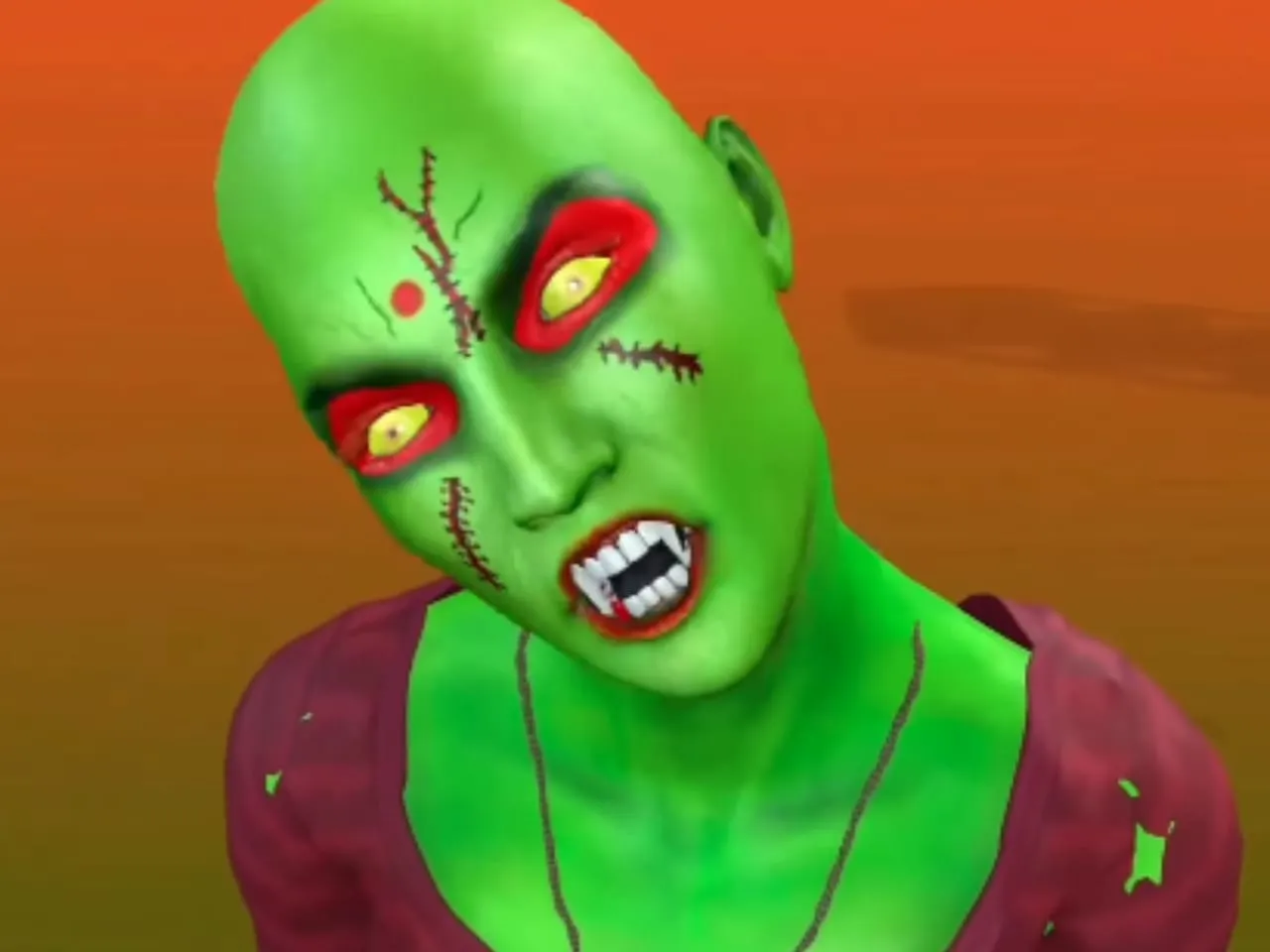 In today's episode of random things we find on the internet, we came across some 'Bald Witch' aka 'Ganji Chudail' memes that seem to have gone viral!
Have you ever wondered why the most unrelated stuff ends up on your feed and you catch yourself wondering why you've watched this until the end? Well, you're not alone. For some reason, we've all found ourselves laughing and uncanningly finding comfort in content we wouldn't openly admit to liking. Some trends gain attention simply because they make us squirm, and this includes the internet's current obsession with 'Ganji Chudail' or 'Bald Witch' memes. If you've never heard of these stories, congratulations! The character of the Bald Witch is featured in short animated stories created by Dream Stories TV Adventure, where the bald witch wreaks havoc on the unproblematic residents of an unnamed village. Initially meant for children, these stories now seem to have captivated adults equally. They are widely liked and shared for their bizarre nature, blurring the line between what's considered squirm worthy and what's deemed entertaining or shareable on the internet. Perhaps it's the absurdity and shock value of such content that fuels its virality.
Recently, Doja Cat released her single "Demons," and she can be seen embracing a sinister black demon persona in the music video, intended to give it an eerie and haunting touch. The video is undeniably a work of art, incorporating stunning visual elements. While people worldwide may have mixed reactions to the music video, the Indian community on social media is drawing comparisons between the persona and the infamous 'Ganji Chudail' leading to a surge of memes on the internet. 
Check them out!
Ganji chudail reels😭 https://t.co/fwvXfGLbcb

— PRAX♤ (@itsmeuchihaa) September 4, 2023
Omg it's giving ganji chudail https://t.co/QtYfnG4SWw

— Saty ( DRUNK TAY ERA ) (@Satyistrying) September 1, 2023
She never beating ganji chudail allegations 👹 pic.twitter.com/Gq54D3Hs81

— RUSHI🤍 (@folklorecvnt) September 1, 2023
Also Read: Is Girl Math the new metric for handling finance? Let's decode this!
In case you didn't know, here's the origin story of the famous Bald Witch!
What are your thoughts on it? Let us know in the comments below!
For more creator-related content, follow us on @socialketchup