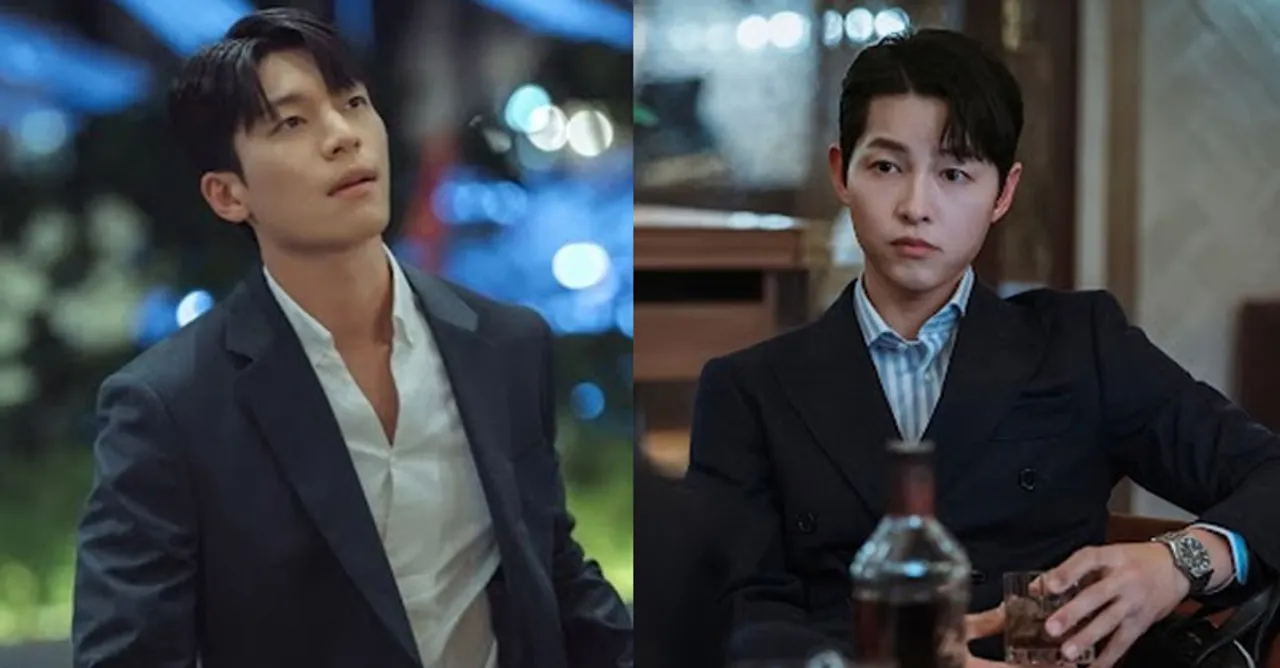 We unexpectedly fell for these K-drama anti-heroes who gave us the best of the good, bad and the ugly!
K-drama anti-heroes are taking over and dominating our screens but we just can't get enough of them! While we still love fantasy drama and rom-coms, anti-heroes have a certain edge to them. We're so used to seeing the hero being the epitome of perfection and good that these anti-heroes give us a much-needed reality check that heroes come in all forms and the bad guys can give us the main character energy too.
In 2020, Song Joong-Ki stole everyone's hearts with Vincenzo. Then came Flower of Evil which took the K-drama world by storm and the most recent example of an anti-hero we fell head over heels for was Wi Ha-Joon in Little Women. We loved watching these characters even though they had their own flaws, secrets, and turbulent pasts and yet they made us see the good in the bad.
Check out our favorite K-drama anti-heroes!
Vincenzo Cassano - Vincenzo
Played by the very handsome Song Joong-Ki, Vincenzo is a consigliere for an Italian mafia family which obviously means he has blood on his hands. But let's not forget that together with his female lead he seeks justice for the death of her father, and the imprisonment of his mother while also stopping big corporate firms from ruining many lives.
Do Hyun-Soo - Flower of Evil
Do Hyun-Soo looks like the perfect husband and father on the outside but his dark past has a series of murders attached to him. When his detective wife solves the murder cases which eventually all lead to him, the plot thickens and we learn why he had to resort to that.
Im Soo-Ho - Snowdrop
Im Soo-Ho played by everyone's favorite Jung Hae-In plays a North Korean spy whose identity is eventually revealed and takes students from a women's university as hostages in order to return to his country safely. But his life takes a turn when he falls for Yeong-Ro, a girl unaware of his identity who plays a pivotal role in his mission.
Kim Do-Go - Taxi Driver
A former member of the Korean army who now works as a taxi driver for Rainbow Taxi Company, which offers a "revenge-call" service or simply put, he takes revenge on behalf of victims who are not able to get justice by law. 
Choi Do-il - Little Women
He was the right-hand man for one of Korea's most powerful families which was twisted and dark as hell. He has done their dirty work for them numerous times but little did they know he was building a long-term plan to seek revenge for his parents and also protected the girl he unexpectedly fell for during the course of the show.
Seo Jung-Hu - Healer
Seo Jeong-hu or codename 'Healer' will do anything except murder. He works as an illegal night courier who has top-notch fighting skills and is known as the best in his field. More than that, he's capable of executing plans using advanced technology with the help of his partner in crime Jo Min-Ja, a former detective specializing in cyber crimes.
Kang Yo-Han - The Devil Judge
Kang Yo-Han is fearless and totally believes in an eye for an eye. He hosts the Live Court Show where offenders are put on a televised trial where the nation can judge them guilty or not through the Dike app.
Which of these K-drama anti-heroes did you root for the most? Let us know your thoughts in the comments below!
For more recommendations, follow us on @socialketchupbinge