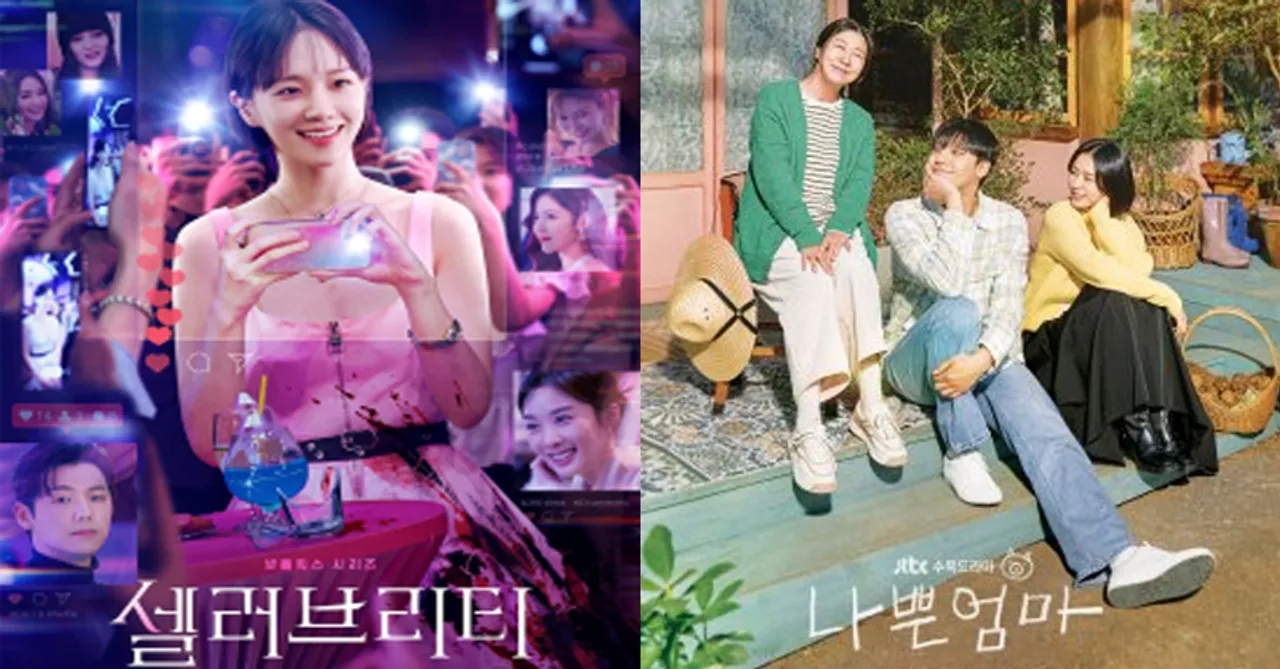 K-dramas have been making their way to the top spot on so many platforms this year so here's a roundup of the most trending K-dramas of 2023 so far!
There has never been a better time to be a K-drama fanatic than 2023! K-dramas of 2023 so far have been absolutely entertaining to say the least and every month we've had trending K-dramas on streaming platforms that caught the attention of people who've not even experienced the genre before. This year started with The Glory part 1 which shook all of us with its thrilling plot and perpetually kept us on the edge of our seats. It was so good to see Jung Kyung-Ho and Jeon Do-Yeon star in a light hearted rom-com called Crash Course in Romance which had such a unique story to it without taking away the essence of K-dramas. Dr. Romantic, one of the most popular medical dramas, released its final season earlier this year. K-dramas like Good Bad Mother starring Lee Do-Hyun and Celebrity starring Park Gyu-Young soared high in terms of ratings. Both the shows were trending weeks after its release as well.
So in case you haven't already, here's where you can stream some of them!
Moon Dong-Eun who was bullied to the point where she had to drop out of school, comes up with a vicious revenge plan to bring her abusers to justice. The K-drama is probably one of the most popular one this year for its graphic yet authentic portrayal of how Moon Dong-Eun's bullies tortured her and how she rose from the ashes to give us a satisfying revenge arc.
Crash Course in Romance - Netflix
Choi Chi-Yeol, a star math teacher who crosses paths with Nam Haeng-Son, one of his student's mother and the two find themselves in an unconventional situation that blossoms into romance. It was refreshing to see Jung Kyung-Ho as a romantic male lead after Hospital Playlist and the chemistry between the two is what really melted everyone's hearts.
Dr. Romantic 3 - Disney+Hotstar
A medical drama that accurately portrays the graphic realities of everyday struggles in a hospital while also forming relationships amongst each other. Being the last season of the popular franchise, it was emotional to say goodbye to our favourite characters especially because Ahn Seo-Hyeop and Lee Sung-Kyung's character arc totally stole the show.
After a life full of injustice and a traumatic childhood, Kang-Ho becomes one of the best prosecutors in Seoul, but after a tragic accident he is left with the mind of a child which leads him to healing his relationship with his mother while also seeking revenge for his dad's brutal death. Plot twist after plot twist is what kept us on the edge throughout while watching this show.
Doctor Cha- Netflix
Twenty years after leaving her medical career for being a stay at home mom, Doctor Cha Jeong-Suk finally decides to take back control of her life and resumes her first year residency that's filled with so many obstacles. The sheer injustice that she goes through because of her husband and mother-in-law and how she stands up for herself is what had all of us rooting for her till the very end.
Celebrity- Netflix
An accurate attempt at showing the dark side of celebrities and content creators in Seoul who are hungry for fame, money and power caught everyone's attention and was the reason why it was trending on Netflix for weeks.
The Revenant- Disney+Hotstar
Gu San-Yeong, a possessed student's life gets intertwined with Hae-Sang, an exorcist and the two solve the series of mysterious deaths by confronting that demon. Kim Tae-Ri, an actor par excellence aces her role as a possessed girl, which is rather different from what we have seen her in previously.
Love To Hate You- Netflix
Yeo Mi-Ran, an attorney who despises losing to men and Kang-Ho, an A-list actor who is loved by the world find themselves in a circumstance where they have to date each other and that's when they form a love-hate relationship. The haters to lovers trope had this slow burn K-drama become one of the most memorable ones this year.
Bloodhounds- Netflix
Two young boxers fight against the ruthless loan sharks who prey on the financially desperate. While it was not for everyone to fathom a genre like this, it still managed to gain a lot of attention due to its story being different from the usual typical K-dramas we watch.
King The Land- Netflix
A typical office romance K-drama. Gu-Won, the heir to Seoul's most renowned hotel chain falls in love with one of his employees, Cheon Sa-Rang and the two navigate their undealt past and problems at the hotel together. An office romance like this is just what we needed!
See You in my 19th Life- Netflix
Ban Ji-Eum who can remember all her past lives sets out to find the person she loved in her 18th life as their story ended due to a tragic accident. Bo Hyun-Ahn finally got the recognition he deserved by playing a main lead in a romantic K-drama and that's what pulled maximum of us towards watching the show.
Heartbeat- Rakuten Viki
When life brings a half human, half vampire man and a cold hearted woman together, they form a sense of caring and love for each other. Another unconventional K-drama that made it to everyone's binge list this year!
Which of these was your absolute favorite so far? Let us know in the comments below!
For more entertainment content follow us @socialketchupbinge