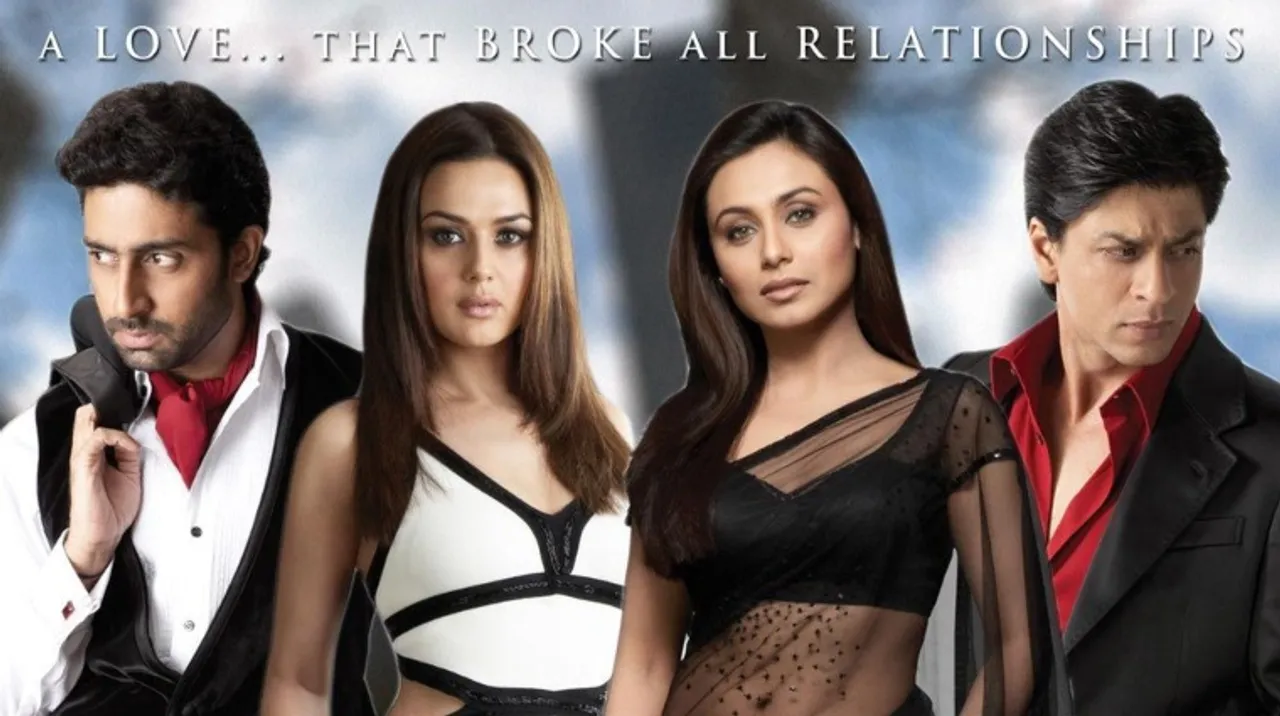 Karan Johar's directorial, Kabhi Alvida Naa Kehna released 13 years ago on this very day. The Bollywood drama was KJo's take on relationships, how complicated they are and how messy they can get. But the one other thing this film brought to light was the fact that finding true love and happiness only begins from within.
The plot of Kabhi Alvida Naa Kehna revolves around the characters portrayed by Shah Rukh Khan, Preity Zinta, Rani Mukherjee, and Abhishek Bachchan. In the film, Dev (SRK) is married to Riya (Preity) while Rishi is married to Maya (Rani). Both couples seem to be happily married on the surface but it is when you look closer that you find everything that isn't quite right.
A marriage or any relationship is a partnership where both meet each other halfway. However, in the film, Dev and Maya don't seem to be quite invested in their relationships. In fact, you can see them feeling stuck, pulling away from their partners and looking at them as the cause of their problems. The feeling of drowning in their respective relationships makes them look at each other as a life jacket.
It doesn't take too long for them to cross the line, turning their worlds upside down and ending both their marriages.
It is too late by the time Dev and Maya realize, what they were looking to fix was never on the outside. That another person wasn't the cause of their unhappiness, it was the guilt and regret of their own decisions and insecurities. And the only way they could find happiness and love in another relationship is if they find it within.
While we love the entertaining songs and the well-designed attires of the ensembles cast, the lesson at the heart of the film is what's truly unforgettable. So, here's thanking Karan Johar for giving us Dev and Maya and showing us that love and happiness truly come from within.