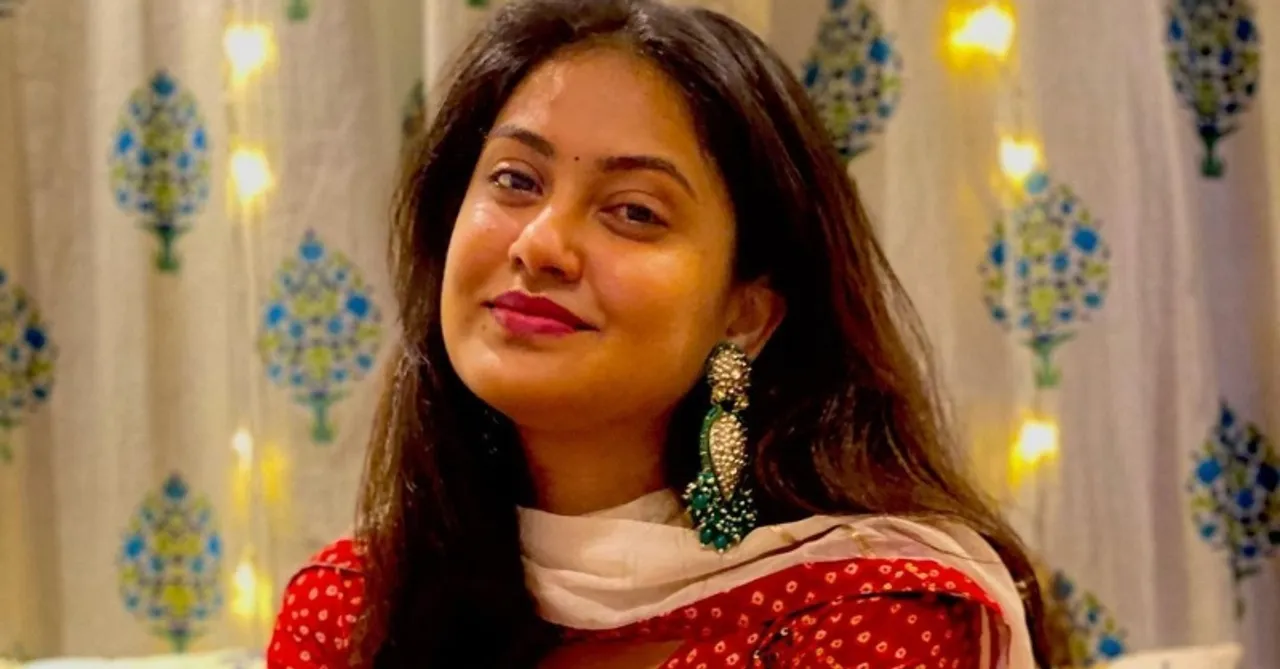 We had a discussion with Niharicka Singh aka Captain Nick about her journey so far and everything exciting about content creation.
Jumping from studying Journalism to adding sprinkles of joy in our mundane life by creating content on YouTube, Niharicka Singh aka Captain Nick has a lot to say when it comes to her journey. Although she was unaware of the world of YouTube, it was her friends who introduced her to the platform that soon became her haven. While interning in a Radio station and still figuring out what she really wanted to do with life, she came across the world of content, and today, she stands among some of the most well-known faces in the online space.
Niharicka recalled how she was always excited to share stories about things and instances that happened in her own unique way. She made sure to add that extra magic by either spicing up stories or by enacting characters to make them more appealing. Her ability to charm her friends and make them laugh was the reason her friends wanted her to explore YouTube and try her hand at it. With research and a lot of thought, she finally created her own channel called Captain Nick. Even after being on Youtube for 7 years, Niharicka continues to discover new things about her and tries to find new things to better her content. Her 2 million subscribers along with all her seven alter-personalities will agree that she's nailing her job of entertaining the audience. In a recent interview with the creator herself, we had the chance to discuss her journey so far and everything exciting about content creation.
Here's what she had to say!
How did your content creation journey on YouTube begin?
"I actually didn't have any idea about YouTube at all. It was my friends who told me about how you can have a channel on YouTube and that you can make videos and actually make a living out of it. And I was like 'yeh toh cool hai'. I always wanted to do something like this. But it took me a year to decide if I really wanted to do it or not, how the money is going to generate and if I'll be relatable or not. Also apprehensions about facing the camera because I'm not an actor. So I had to research it. I took a couple of creator workshops just to feel confident enough because if I wanted to take it seriously, I wanted to be, not perfect but at least good! So that's how it started, I was not the one to figure out that I can do something on YouTube, it was my friends. Because they were like you're funny even in your normal conversations so why not make a career out of it?"
How did you decide that you want to be known as Captain Nick?
"Honestly there isn't a crazy story behind Captain Nick. While I was doing my research, I came across Superwoman and there was Miranda Singh. In India, there were only two female creators who were creating content on Youtube at that point in time, Rickshawvali and Mostly Sane. So I thought this is how it is supposed to be, that you need to have a cool name. I thought if you want to have a YouTube channel, you have to come up with a cool name, you can't just put your real name out there. And I thought Niharika ka short Nick hai and when I used to study masters they used to call me Nick and I used to feel every cool about that. But Captain I really don't know why. I asked my friends to suggest a cool name and we just randomly decided on Captain Nick."
How do you think Youtube has changed over the years?
"Youtube has become better in so many ways like they have come up with so many policies and rules that are mandatory to follow, which I think is really cool because until there was this app that got banned earlier, people were doing anything anyway, so it's better to have some guidelines to follow. In that way, I think Youtube is doing everything to make the lives of content creators better."
Each of your characters has its own uniqueness. Which among them do you enjoy playing?
"All these characters exist in real life. Because I'm a keen observer and I travel to different places anyone who has a different accent or style of speaking, I notice that, and that stays in my mind. So when I'm making videos I just decide that instead of making it a plain character without any accent or style I can add characteristics from this person I met. And my audience loves it too. I personally love this evil character called Shagun who has vamp makeup on. Even though she has no dialogues it's mostly about her dramatic expressions. And I just love doing that. Also, I love playing the role of men in my sketches. Adding that South or Punjabi accent, bohot mazza aata hai." 
One thing that you have learnt about yourself during your content creation journey?
"It was in 2020 because since 2016 I have only been doing skits and sketches. In 2020 I guess it was during Bigg Boss only when actresses like Kangana Ranaut, Sonam Kapoor, Rakhi Sawant were making headlines almost every day and that was when my friend was like let's do their voices. I am a mimicry artist but I thought I'll give it a try. I watched a lot of their interviews, videos and finally bohot himat jutake I decided to make one video. And people liked it, not because it was 100% perfect but it was similar. I never thought I could do it but people were appreciating it in the sense of how close they sound. This was something I discovered about myself that if I put in the effort, watch videos and if I try to imitate the voices I can do that. And I also realised that I cannot make everyone happy. I think every creator starts off thinking me sabko khush kardungi but on YT people might hate you for no good reason. So eventually it started taking a toll on me making me think why people were hating me. I wasn't harming or hurting anyone but then I decided that I should only focus on my content and making it better."
We're seeing increasing popularity in short video apps. What are your thoughts on that?
"So the thing is everyone is on these short-video platforms. YouTube is also promoting its shorts and Instagram also made Reels, then we also have Twitter doing it. I think after TikTok got banned everyone is now on Reels. It has actually changed the way the audience consumes content. They want maximum entertainment in a limited time. So I think there is no going back now, you have to adapt to these changes. If you are really talented or have good concepts in mind you can make videos and share them instantly. Honestly, there is a lot of effort that is put in these 10-15 sec videos. There are also times when I have ideas in my mind where I am not able to create a longer video. Mujhe pata nahi hai ki what I should add to make it into a 5 to 6-minute video. So these platforms hold that one plus point where you can just upload that 1-minute video."
If you could take over a creator's social media, who would you choose?
"Any travel blogger but not when they are home when they are travelling. I will be like I will go to the Maldives and I will take over your Instagram for the whole day. And stay there for 5 days if you want. I am a fan of Bruised Passports. I love their content, so maybe I'll take over their Instagram."
Do you have a favourite video by Niharicka? If yes, let us know.