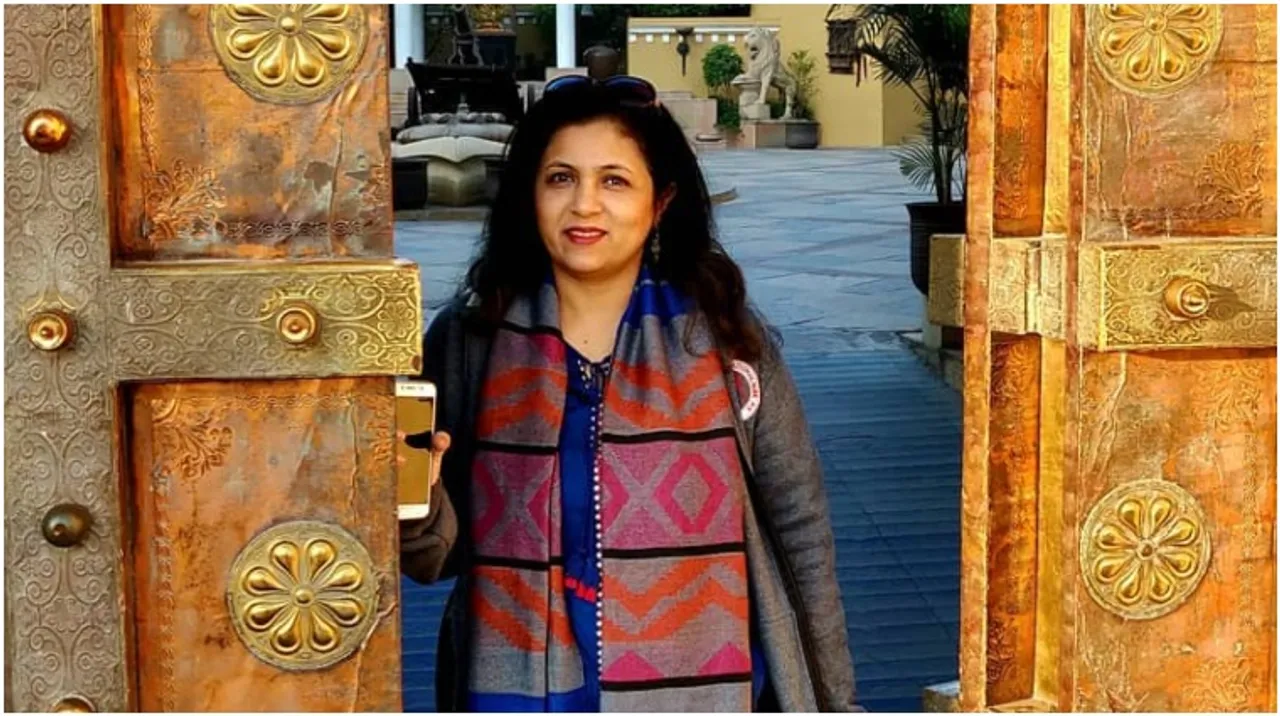 Kala Ravi talks about her passion, her journey and her life as a 'Jill of all trades'!
Kala Ravi is one blogger who stumbled into blogging and found her love for it. What began as a humour series on WhatsApp and was appreciated by people she knew grew into a lot more in a very short period of time. Kala Ravi followed her passion and continues to pen down her thoughts and ideas into words with her wit and her engaging personality. We recently got in touch with her and got her to reveal her ideas, inspiration and a lot more.
Check out our entire conversation with Kala Ravi here:
 1. What made you start creating content? And when did you start creating content?
"Not a blogger by making, blogging is something I kind of stumbled into when I was at loose ends with choices in my life. In 2015, I published my first serious writing (well, actually a humour series) on my own blog. As I shared these posts on my WhatsApp, Facebook groups, I was greatly encouraged by the responses. Twitter was where I found other bloggers and blogging communities and therein started my voyage of discovery! All the mind-blowing blogs and bloggers I came across online directed my attention towards creating content that would be creative, unique and also help promote products/brands through my social media reach and enable me to monetize the content I generated."
 2. What makes your content stand out?
"My blog's USP is, 'Always expect the unexpected!' My strength would be my ability to generate authentic and unique content in different genres from décor and lifestyle to humour, fiction and poetry. Being different, unique and thoroughly authentic in whatever genre I choose to write, makes my content stand out."
 3. How do you choose what to promote on your feed and what not to?
"This is something I do without the help of any Social Media tools. It is purely instinctive, basis my understanding of the pulse of the audiences and current trending topics."
 4. One instance/experience that made it all worthwhile?
"There are several experiences that have made me not only love blogging but be thankful for the avenues of creativity it opened up for me. One such instance is the chance I got to cover the annual Tata Literature Festival in Mumbai as an official blogger. The experience while enriching was something I'd always dreamed of covering."
  5. What does a regular day look like?
"My regular day comprises spending about an hour or two creating new content or messing around my blog's look, features, analytics, replying to new comments on my blog. I spend another hour or two reading other bloggers, interacting on social media. That's it. I generally don't spend all my day hooked up to screens."
 6. How do you make moolahs?
"This is work-in-progress for me. The blogging communities that I am a part of come up with good campaigns with reputed brands. These really help! Besides I am approached by individuals and brand managers basis my influencer position to cover events and promotions."
 7. Weirdest brief ever received?
"I was approached by a supposedly big home décor magazine to create content they wanted on the latest decor trends and in return I was to be thrilled with the fact that I would be compensated for it by just the mention of my name as the content creator."
 8. If not an influencer, what would you be?
"I am by vocation an Interior Designer so I guess I'd be doing something in that field."
 9. Do you have any message/tips for upcoming bloggers?
"1. Don't be afraid to experiment with your writing style or genre. Nothing confines creativity like being slotted into niches! 
2. Be genuine, research your facts well, in all you write. Never, never, ever plagiarize or simply copy-paste. Always give credits or take permission before you use any outside content.  
3. CONTENT IS KING – ALWAYS!"
Here's how she responded to our quick questions:
Favourite meme template on social media?
"Woman yelling at the cat"
One celebrity you want to collaborate with?
"Benedict Cumberbatch"
Your favourite Influencer?
"Fashionable Foods, UK"
Weirdest or funniest comment you have received?
"A comment that I found rather funny was a serious one made by a reader on a piece of horror fiction that I wrote. The reader thought it was a real-life episode."
Your favourite face filter?
"Sunglasses"