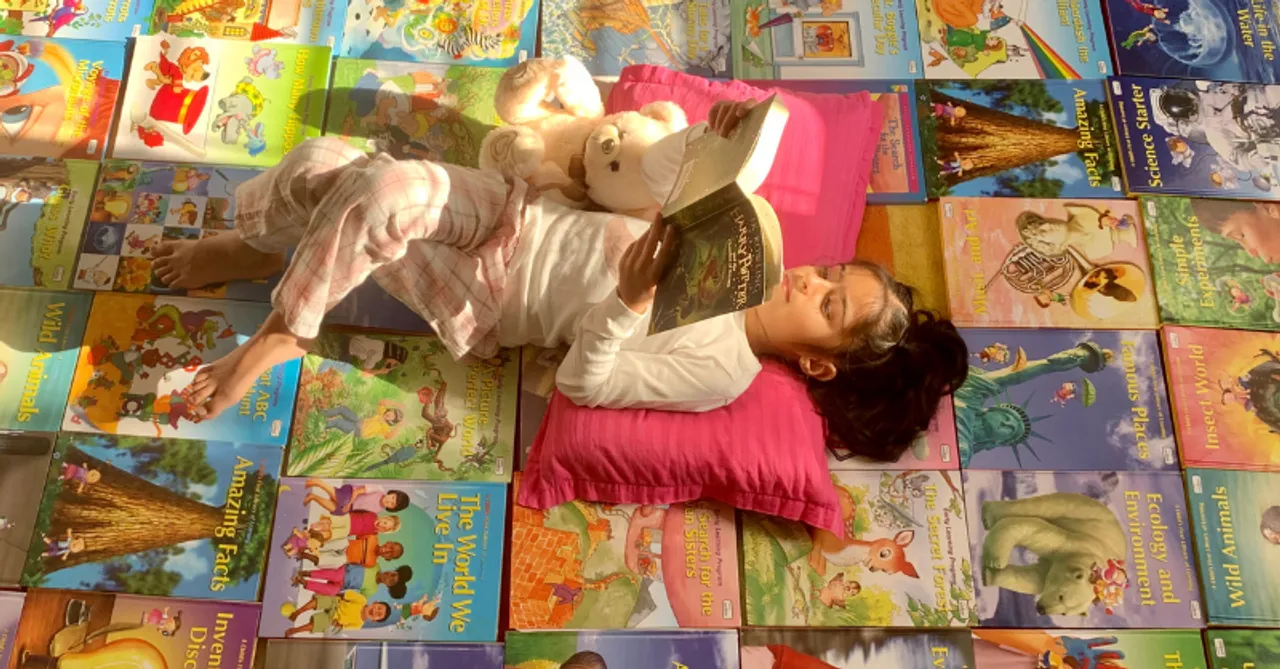 We had a conversation with Valeska Soni, a ten-year-old book reviewer on how she found her passion for reading.
There is always something magical about books. As kids, they were like the enchanting gateway that whisked us away from the mundane and launched us into realms brimming with whimsy and wonder. Escaping from the ordinary, we found our adventure and comfort alongside talking animals, mystical creatures, and faraway lands where anything was possible. Those tales spun a web so captivating that we'd willingly suspend our disbelief, fully immersed in the unfolding narratives as they allowed us to dream, believe in the extraordinary, and forget, even for a while, the constraints of the real world. In this era where social media is taking over everything, we don't often find kids who are genuinely interested in reading books. Introducing reading to young children has a number of benefits. It helps in improving their imaginative and cognitive abilities but most parents tend to overlook all the wonders it can do. We recently came across Valeska Soni, a ten-year-old bookstagrammer who offers literary escapades to her followers. 
Through her Instagram, Valeska inspires people of all ages to embark on their reading journeys, emphasising the significance of starting young. And did we mention her wonderful book reviews? We had a little chat with Valeska where we asked her about her journey and thoughts as a young reader.
Scroll through to read the whole conversation!
Can you tell us a little bit about yourself and how you became interested in books and reading?
My name is Valeska Soni and I am a 10-year-old reading enthusiast studying in grade 4 at Oberoi International School in Mumbai.  I developed an interest in reading when I was very young. My parents and grandmother would read me lots of stories which I enjoyed greatly. When I turned 4 years old, they started encouraging me to read on my own. At first, I found it difficult and then got me to start with audiobooks. This helped me greatly, and I used audio books to increase my vocabulary and for my reading pleasure till I was 7 years old. By then, my language skills had improved greatly and reading became fun and enjoyable. 
What inspired you to start sharing book recommendations on your Instagram page?
The entire credit for my Instagram handle goes to my mom. She recommended this idea to me and despite my initial reluctance, she persisted. I kept refusing this idea for 2 whole months, but she stuck with it, and I am glad that she did. Now I enjoy shooting my review videos and sharing my point of view with other folks that follow my IG handle. Moms are truly the best. 
How do you choose which books to recommend? Do you have a favourite genre or author?
My favourite genre is fantasy fiction with a bit of comedy.  I love connecting to the characters of the book and I love to laugh.  My favourite authors are JK Rowling, Tui.T.Sutherland and James Cameron.
Can you share some of your all-time favorite books with us and why you love them?
Some of my favourite books are, I really spent a lot of time thinking about this: Wings of Fire series (because there is so much inferencing! If you look carefully enough, there is an easter egg on each page. But what I really like about the book is the way they have developed the characters.  They are not perfect, and one can really connect with them. Plus, there is loads of humour too. A Dog's Purpose is another favourite because, who doesn't like a deep, insightful and interesting book about our favourite furry friends. And Girl Squads and Goodnight Stories For Rebel Girls because Girl Power Rocks, is inspiring and really picks you up.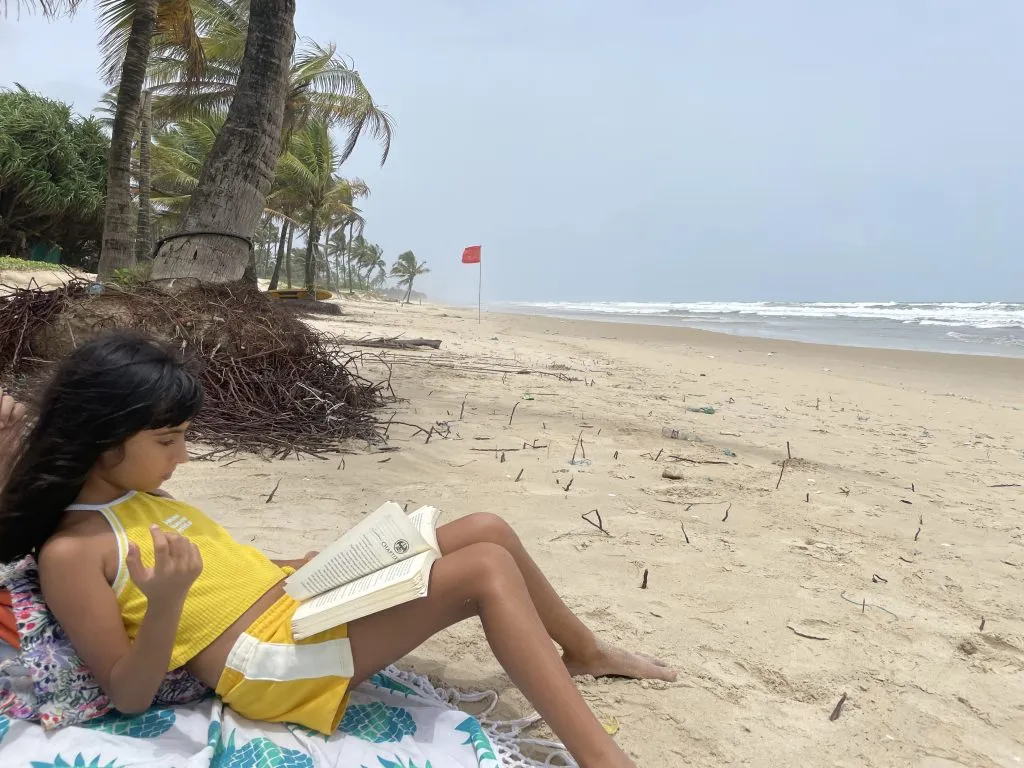 How do you encourage others, especially your peers, to develop a love for reading? Are there any strategies or tips you can share?
Well, I do have a method, first find a book about something that interests you, and stick with it.  I encourage all my friends to read. I have discussions with them about books so that they may be prompted to read them.  If I see that they don't enjoy it, I let it go. But most of the time they like it. 
Do you have a process for reading and reviewing books? How do you decide what to include in your recommendations?
My process for reading and reviewing is kind of like an information report. I start with a hook and my introduction, my next 2-3 paragraphs are about the book, and why I like it. My conclusion is the rating followed by my sign-off line 'I hope you enjoy this book'.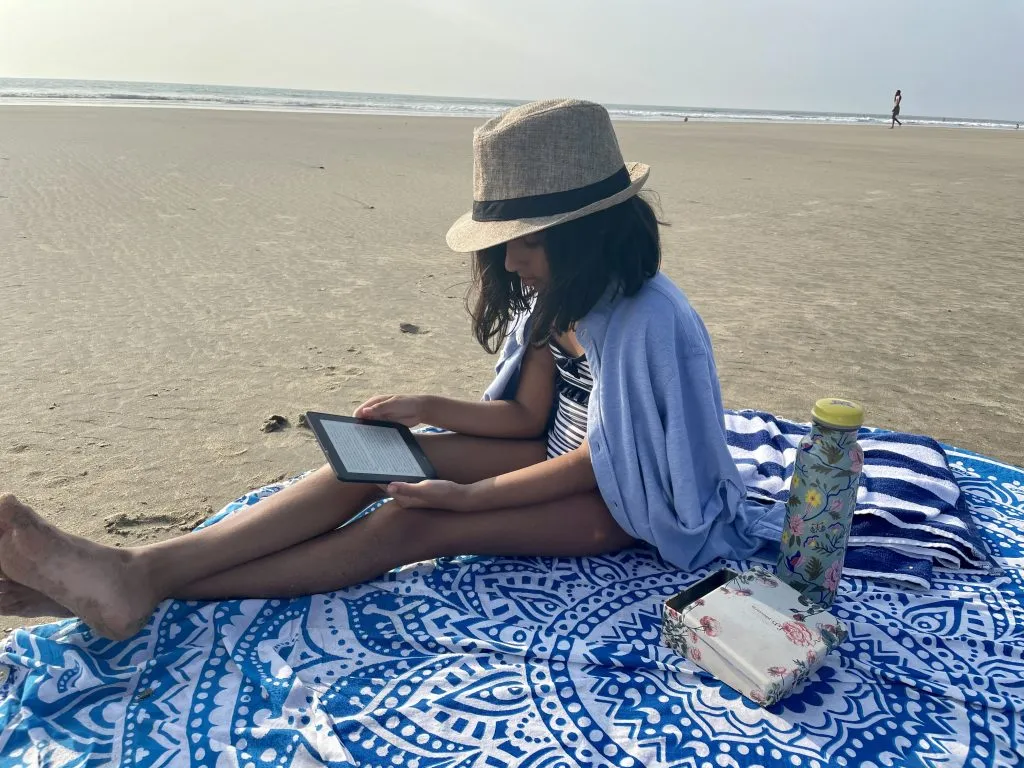 How has sharing book recommendations impacted your own reading habits? Have you discovered any new books or genres through it? 
My book reviews have impacted my reading positively as now automatically, I find myself inferencing, trying to explain the plot in my own words, Unfortunately, I have not ventured into too many different book genres even though my book buying rate has increased.
Do you have any role models or influencers in the literary world that inspire you?
Unfortunately, I have yet to meet or find any except for my father and fellow book reviewers.
What message would you like to give to all the young readers out there? 
'Enjoy your books and never stop reading because they can unshackle your mind and transport you into a world that is so much fun'!
What's the last book you read? Let us know in the comments below!
For more creator-related content follow us at @socialketchup