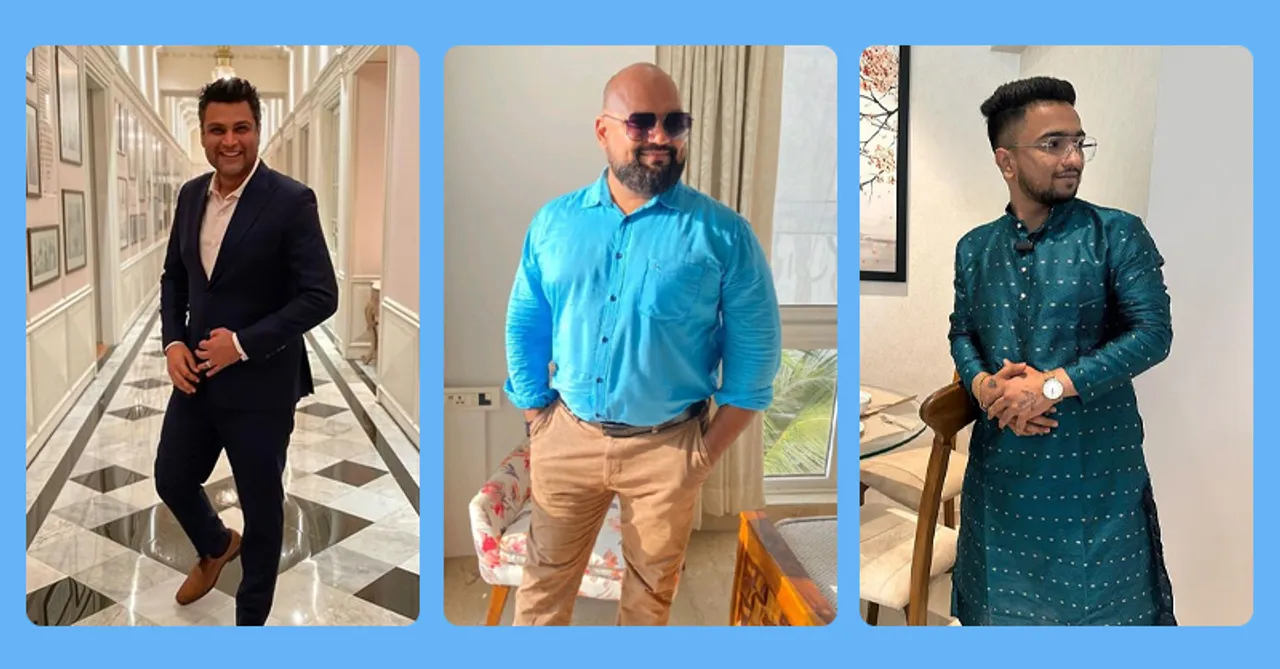 Real estate content is dominating all of our Instagram feeds at the moment thanks to these property influencers.
If your feed has not been infiltrated by the rising trend of real estate Reels, you're missing out! What are real estate Reels, you ask? The newest form of content produced by brokers and real estate agents aka property influencers are Reels designed to highlight properties in and around your city by giving you a walkthrough tour of a variety that are available for purchase, lease or rental. While some may post walkthroughs of properties around your city, others help you with how to make the right decision when renting, buying or leasing properties. Agents and brokers have begun this new trend of making such kinds of Reels in an effort to reach a larger audience and increase their clientele.
These Reels first gained popularity because of brokers like Rafique Merchant and Ravi Kewalramani who decided to take to social media platforms such as Instagram and YouTube to reach a wider audience in 2021. These agents have garnered millions of views, amassed lakhs of followers and have indeed succeeded in their attempt of broadening their clientele. Whether you watch this kind of entertainment with the intentions of buying, selling or leasing or are just around for the sheer entertainment and information, there's no stopping this wave of content.
Also Read: From being obsessed to making memes on Yashraj Mukhate's remix, these reel trends made us do it all
The rising popularity of Reels among real estate agents is owing to the fact that this content reached a wider body of audience, including millennials and Gen Z, who also form a buyer group with increasing purchasing power. Another advantage that Instagram has over platforms dedicated to real estate is that posting on the former is free of cost whereas the latter often charges users a membership fee to create a profile. Brokers like Ravi left behind platforms such as NoBroker, MagicBricks and Housing.com due to the overpopulation and saturation on these websites, as mentioned by Ravi in conversation with Ayush Shukla on his podcast, RESTLESS. He mentions how these real estate platforms are saturated with properties that are at best, subpar hence making it difficult for the client to find what they are looking for. 
The podcast also talks about how these agents manage to find authentic clientele with real intentions of buying. They have a meticulous approach to taking on clients and they rarely reveal the names of the properties they are showcasing in fear of competition and clients with no intention to purchase. When clients reach out to these agents, they are required to fill out a questionnaire after which the agents will reach out to them via telephone and lastly, an in person visit is conducted. This is their kind of "quality assurance" to ensure they only take on genuine clients. However, their large following doesn't just consist of buyers, but also, people who simply enjoy consuming this kind of content for entertainment. A recent viral trend of making parodies of these real estate videos is all the rage on Instagram and the audiences simply can't get enough.
Content creator Yashraj Mukhate, who rose to prominence after his viral Reel spoofing a scene from popular daytime soap opera "Saathiya", has also made a Reel about real estate "influencers" and their unique methods of marketing
Check out these property influencers today!
Bhavesh Kaware
Ravi Kewalramani
Rafique Merchant
Tamil Veedu
Mursalin Petiwala
Abrar Teli
Abhijit Sabbarwar
Mayank Agarwal
Which of these would you like to follow? Tell us in the comments below!
For more entertainment, follow us on @socialketchup