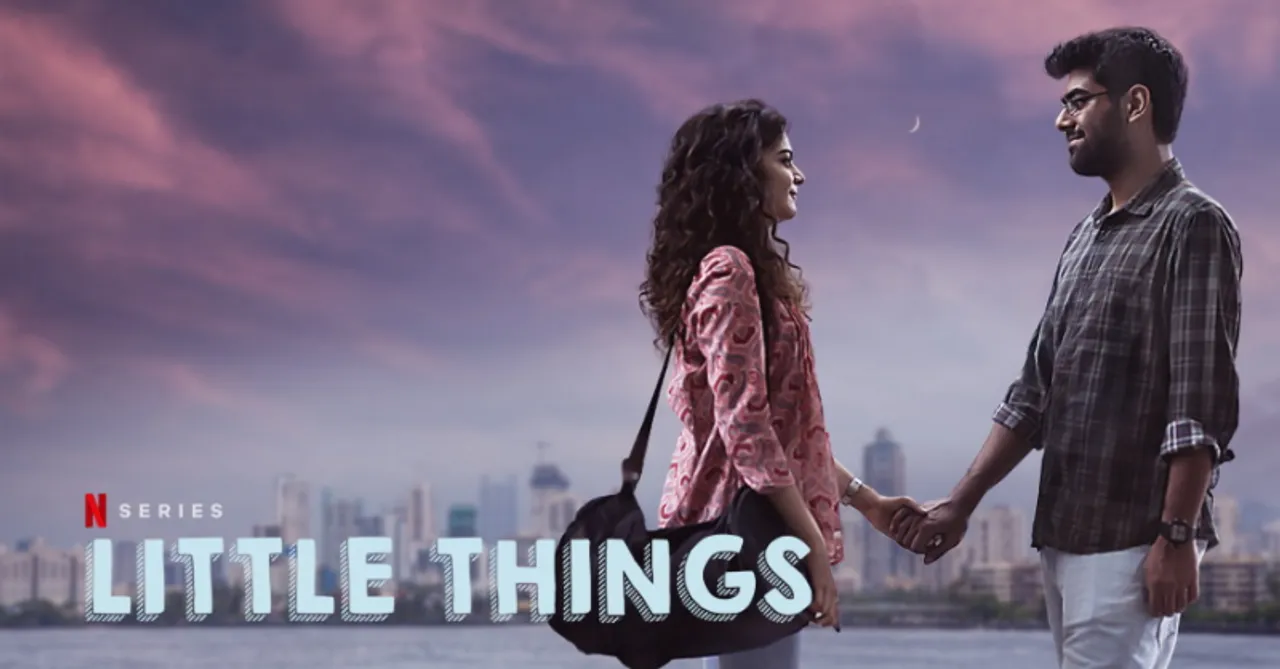 Little Things season 4 is still as relatable as the previous seasons and covers a new much wiser phase of Kavya and Dhruv's relationship.
It all started with a YouTube sketch of how a couple behaves in a relationship and that culminated into a whole feel-good romantic series of four seasons. Little Things started with YouTube sketch-like episodes capturing the essence of those small little things that take place in a relationship and branched into something bigger season after season. It became a philosophical exploration in relationships dealing with existentialism, those important and abstract questions, being romantic together without forgetting 'me in we', and of course being super relatable to millennials. Little Things season 4 feels like it's mirroring Dhruv and Kavya's relationship as they figure out the next step in their relationship.
The eight-episode series of half-hour episodes circle around the subject of what's next for Kavya and Dhruv's relationship. It's been three years of living together, and two years of being in a long-distance relationship that's made the two of them come to a comfortable and sometimes frustrating space with each other. They fight, get annoyed at one another yet talk it out in the end. It's like they're married already without the tag. This last season pushes the couple to grow further as a couple and as individuals while figuring out what they want next from life. This last ride is driven by Abhinandan Sridhar as a writer and directed by Ruchir Arun, and Pranjal Dua and for the first time, Dhruv Sehgal is not a part of the writing team.
The first four episodes are set in Kerala since both, Dhruv and Kavya are seen vacationing together, spending some quality time together and by themselves against the backdrop of picturesque Kerala. While being surrounded by beautiful skies and melodious soundtracks, they ponder on which stage of the relationship they're on along with their individual journeys. Being comfortable in your own company and balancing work and life are some of the things that they're trying to figure out. The remaining episodes go on to talk about adulting, settling into a new job and a no-job situation, and talking about marriage - an institution that they are indifferent to.
Dhruv and Kavya won us over with their 'yaaars', 'pouts', and their deep talks about little things. They've become so relatable to the millennials with a relationship that only feels aspirational. This last bittersweet ride with Kavya and Dhruv is going to leave a little lump in your throat and a big smile on your face. The only problem with this season was a rushed ending in trying to make everything fit together but it doesn't fail in showing you that along with the big things, it's the little things that matter the most.
But that's enough from us, let's look at what the janta is saying about Little Things Season 4!
Have you watched this one yet? Tell us your thoughts in the comments below!
For more entertainment content follow us @socialketchupbinge