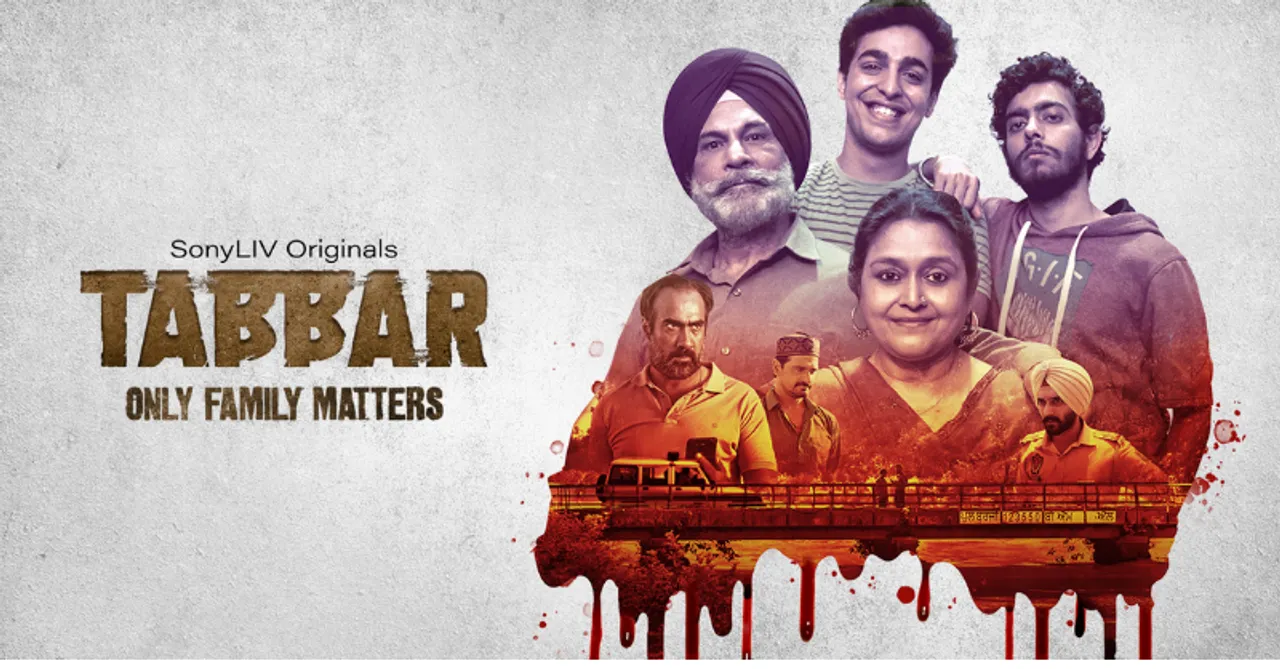 SonyLIV's Tabbar is an honest yet haunting thriller about a middle-class family where morality is a luxury that's too costly.
Morality is a luxury that sometimes becomes unaffordable and far too expensive for a middle-class family to afford. And at that point, how far will you go in order to save your family and your loved ones? This is the basis of SonyLIV's new show, Tabbar. It's an eight-episode Punjabi and Hindi series that is poetic yet dark in nature. Against the backdrop of a drug addict in Punjab, it's a father's journey on keeping his promise to keep his family safe and well protected.
Tabbar is a Punjabi word that means family, and Omkar Singh's (Pavan Malhotra) family means everything to him and he can go to any length for them. He's a retired police constable turned convenience store owner, living with his wife, Sargun (Supriya Pathak Kapur), and two sons. Harpreet 'Happy' Singh (Gagan Arora) is an IAS aspirant studying in Delhi while Tegi (Sahil Mehta) is a rambler whose dream is to be a social media star. But a single night turns their simple-struggling middle-class life upside-down. Happy was supposed to come home for holidays and a stranger came knocking on the door at the same time. Before you know it, the Singh's are stuck with a huge packet of drugs and the dead body of an intruder, who was shot by Happy in a state of panic and chaos. The consequence of this chaotic incident creates an entangled mess that keeps on getting messier and messier throughout.
It's often said that multiple lies follow a single lie but the truth will set you free. But a middle-class family who ended up killing a corrupt politician's brother can't afford to be morally correct. After the incident, it's all about making choices and each choice ends up creating a chain of events. Tabbar takes the help of Farida's poetry to make sense of the choices that a Father makes to keep his family together, irrespective of the cost. The amazing thing about this series is it paints people not in a good or a bad light but just as people who are sometimes forced to wander into the darker side of the road. So much so that you even feel bad for the politician (Ranvir Shorey) who just lost his brother.
Each actor is so well-grounded in their character and every location is so realistic that it's hard not to think that this could be someone's reality. This series has a way of working even when it doesn't in some places. And even though this tells the story of a family, we still get to witness each individual with their own struggles. At the end of it, the journey into the darker side of life is a social commentary with emotion that blurs the lines between what's moral and immoral and highlights the difference between faith and fate.
That's enough from us, let's look at what the janta is saying about Tabbar that's currently streaming on SonyLIV!
Have you watched Tabbar on SonyLIV? Do tell your thoughts in the comments below!
For more entertainment content follow us @socialketchupbinge