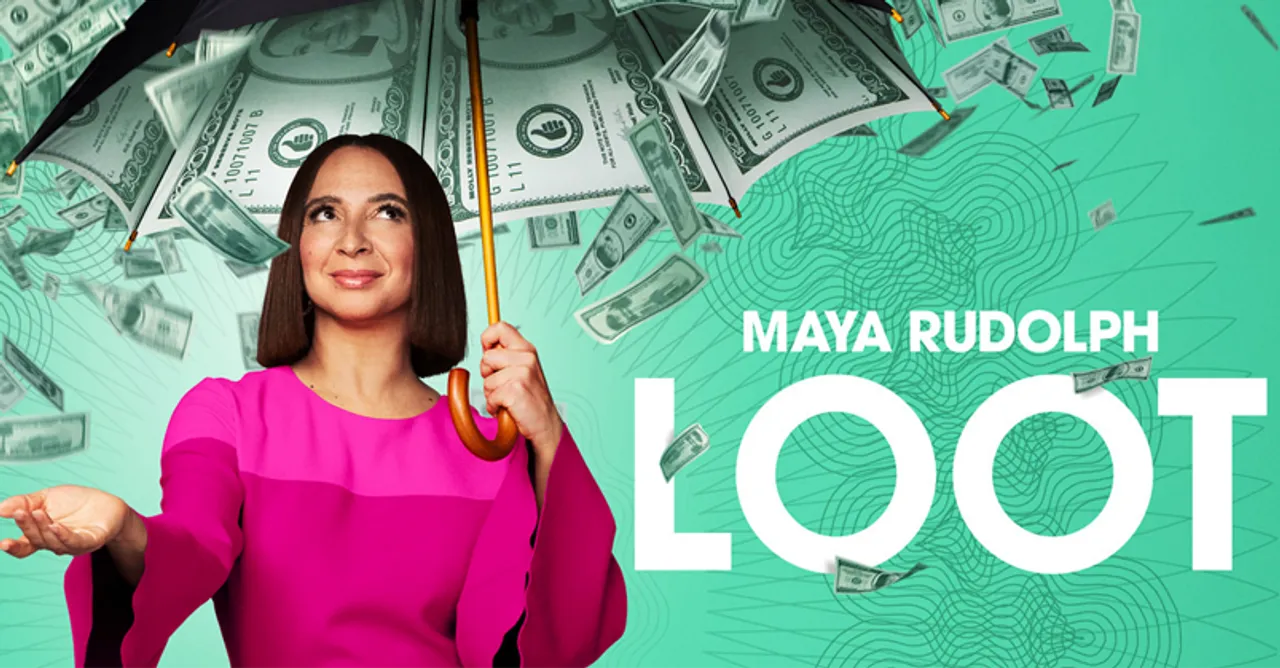 Created by Matt Hubbard and Alan Yang, Loot tells the story of a middle aged billionaire who doesn't quite know what to do with herself after divorcing her husband of 20 years. Luckily, she has $87bn to figure it out!
I don't know if it's because I'm a sucker for content about finding oneself or Maya Rudolph creating magic onscreen yet again but Loot was so relatable even without me being a billionaire or someone married for 20+ years. This 'billionaire reinventing herself via philanthropy' plot that Loot explores makes this show perfect for days when you're feeling like shit!
Cast - Maya Rudolph plays Molly Novak, soon to be Wells. Adam Scott plays John Novak, Molly's ex husband so convincingly that it becomes supremely easy to dislike him. Michaela Jaé Rodriguez plays Sofia, the head of the charitable foundation that the Novak's had set up and more importantly, the one who acts as Molly's voice of reason. Ron Funches plays Howard, Molly's cousin who works at the foundation and forms a rather cute friendship with Molly's assistant, Nicholas, played by Joel Kim Booster. Then there's also Nat Faxon as Arthur, giving us a little will they won't they situation with Molly.
Storyline - Molly Novak lives the life you and me can only dream of - living in a mansion while being married to a tech baron, John Novak, driving colour-coordinated supercars, receiving a megayacht as a birthday gift or having David Chang as her personal chef! All of this feels like gold until she finds out that her husband is cheating on her with a much younger woman. Overnight, she finds herself without any purpose or a clear sense of self and does what most of us do after a breakup - bury ourselves in endless parties. A call from Sofia, who runs her charitable foundation puts a break in her new found youth and makes her question her ways!
Also Read: Cirkus review: This 'Comedy of Errors' is not funny despite its skilled cast
Watch the trailer here!
What I liked - What shines the most in Loot is its ability to switch between being a frictionless workplace comedy and something that has soul. And as much as I love watching Michaela Jaé Rodriguez and the entire cast, Loot works wonders for me because of Rudolph's Molly being her understated hilarious and vulnerable self. It was so refreshing to watch Molly make a fool out of herself with zero grace in so many moments across this season because it showed her in a light that we often find ourselves in but never talk about. Also watching Rudolph throw tantrums as Molly reminds you of her character, Karen Haas, a U.S. Marshal in Brooklyn Nine Nine.
For more reviews, follow us on @socialketchupbinge