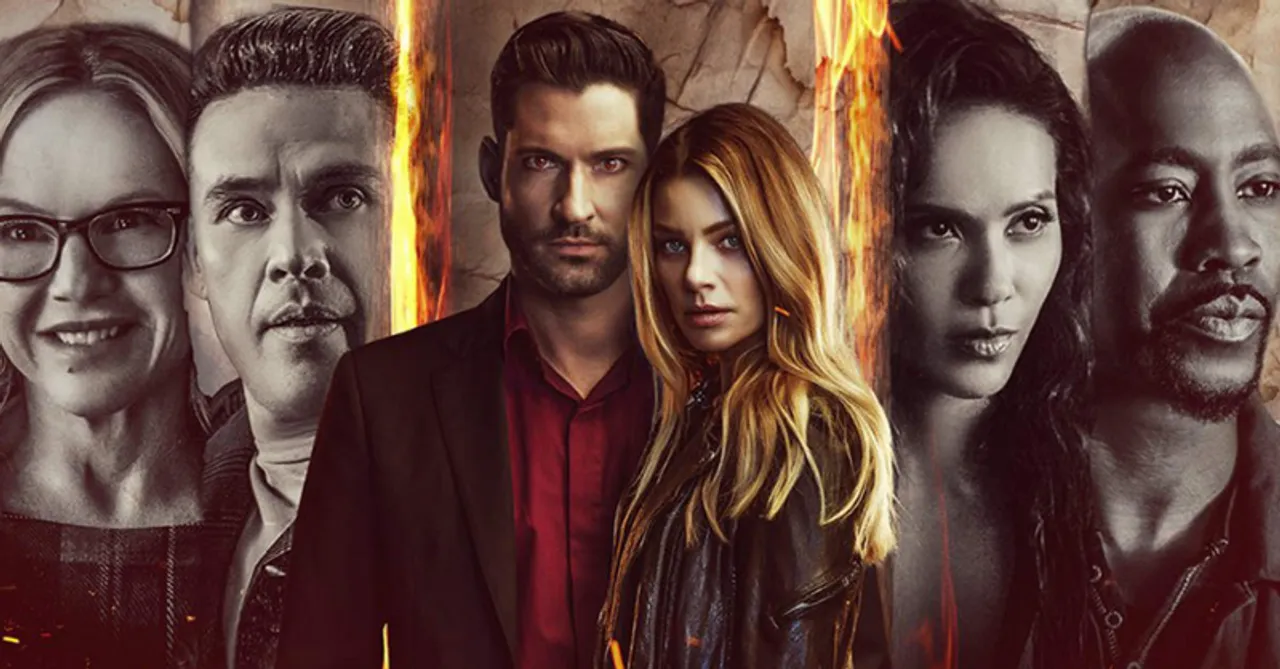 Lucifer S5B brought our handsome devil back on the small screen and people can't stop themselves from hiding their excitement.
Spoilers Ahead! Read further at your own risk. People had been waiting on Lucifer S5B for the longest time since our favorite devil had left us with quite a cliffhanger. In the last episode before the season break, we were left at a point where we saw Lucifer's dad, God himself coming on Earth to explain and clarify things. This season gives us all the answers that were left unanswered and an epic battle between twins that was inevitable.
Tom Ellis aka Lucifer and Lauren German aka Chloe Decker's encapsulating romance that fans had been waiting for since Se01 finally flourishes this season. While the show has many twists and turns that come for each of the characters in the show, there were some that stayed with the 'Janta'. Even though the entire season had fans laughing, crying, awwing, gasping, basically, they couldn't stop watching, there were some moments that left a lasting impact.
These moments definitely left a deep mark on us.
Have you already binged watched this entire season like us? If you have, tell us what your favorite moments were from this season.
For more entertainment content follow us @socialketchupbinge