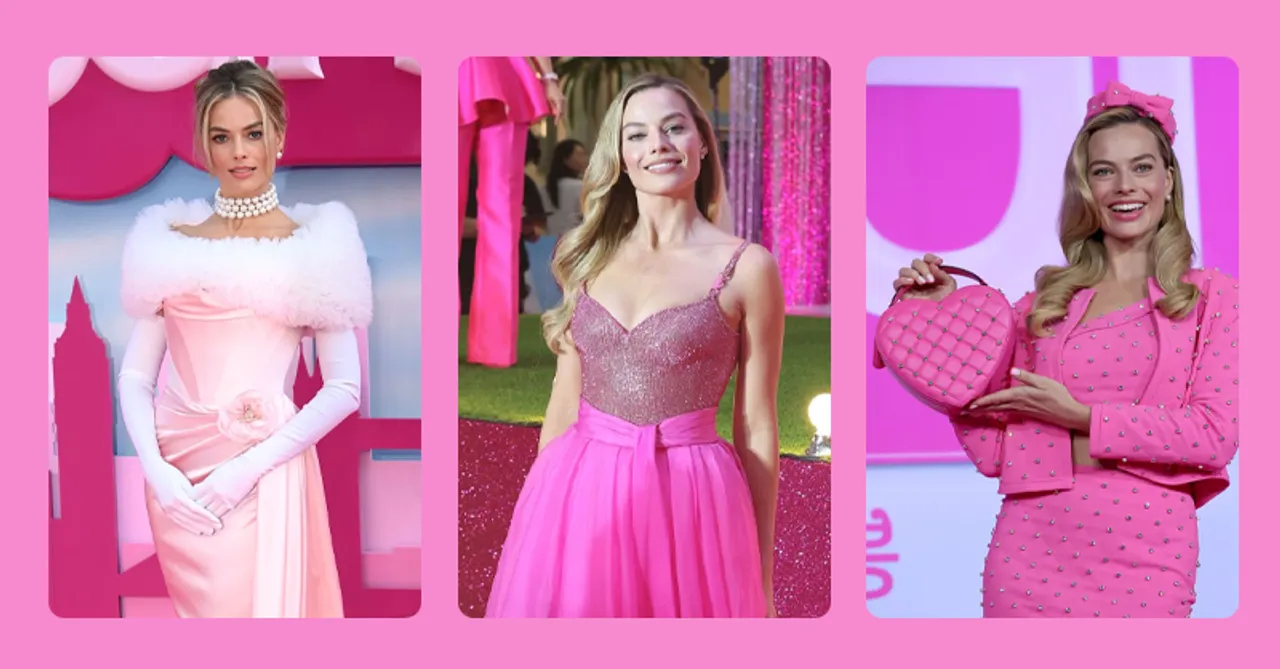 We are absolutely enamored by Margot Robbie's stunning pink ensembles that she wore during the Barbie press tour!
Margot Robbie's Barbie press tour is one of the most iconic out of any movie's press tour in recent times. The actress has been serving stunning looks at every single event, every airport and every single red carpet that she's been to. She along with her phenomenally talented stylist Andrew Mukamal have proven to be the dream team when it comes to dressing her up as the most popular Barbie dolls from the years 1959 up to 2015. She looks uncanny as the dolls she is cosplaying and carries them with such grace, it's turned heads at the event and became viral all over social media. 
From the smallest of details like the pink sandals, earring to adorable hand bags, she is the real life version of the perfect pink doll. As a viewer, it makes you wanna recreate these looks, especially when you go to watch the film at the cinemas and it has also helped keep that excitement for the film alive. Vivienne Westwood, Valentino, Chanel, Manolo Blahnik, Tiffany and Co, were all the luxury fashion brands that were behind Margot's iconic outfits and matched every minute detail from the doll. 
Here's a roundup of all the stunning outfits she adorned!
Kickstarting her Asian press tour in Seoul, Margot wore a pink Versace skirt suit with white detailing on it, along with a bag which was shaped like the old time brick phone. She was replicating the Day to Night Barbie from 1985's 'Day look'.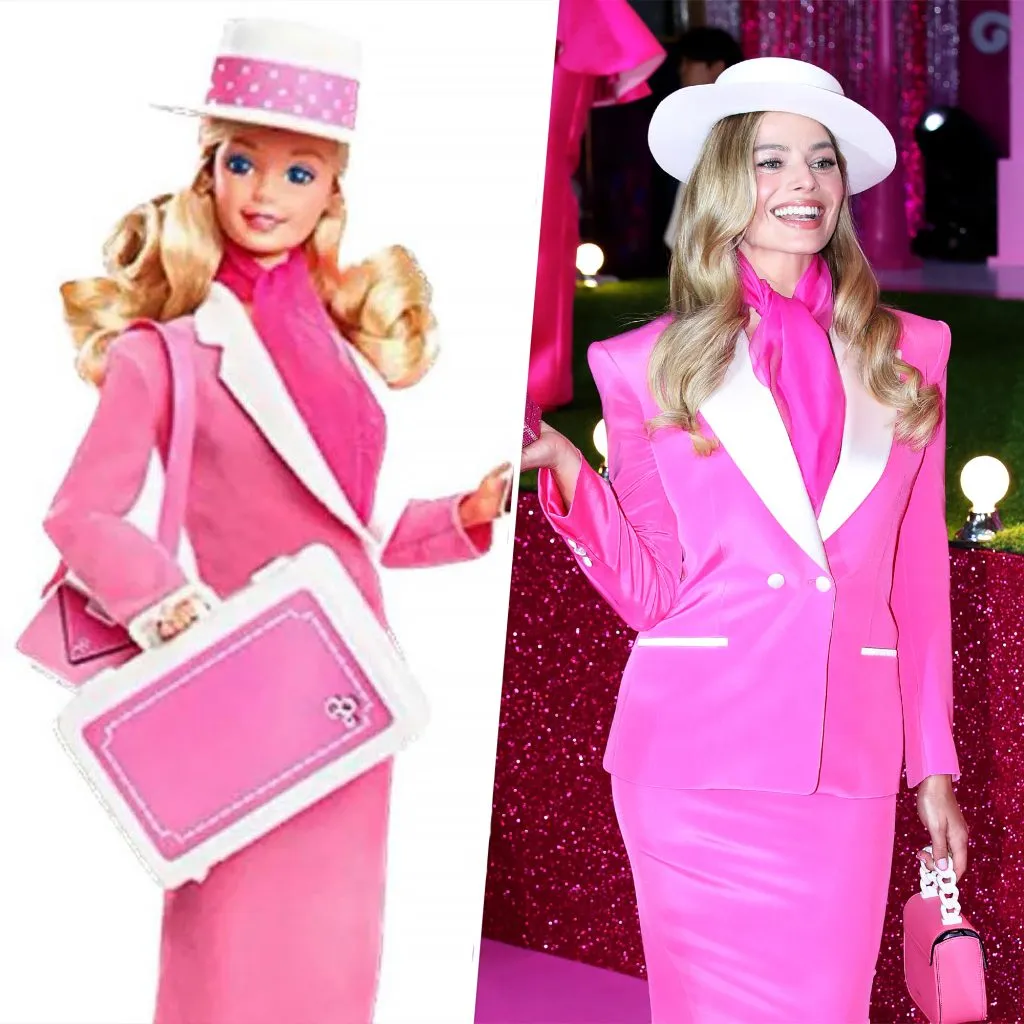 Her second outfit in Seoul was the night look which was a bright sparkly pink dress again made by Versace which she paired along with Manolo Blahnik pink peep toes and a sparkly bag to add some more charm.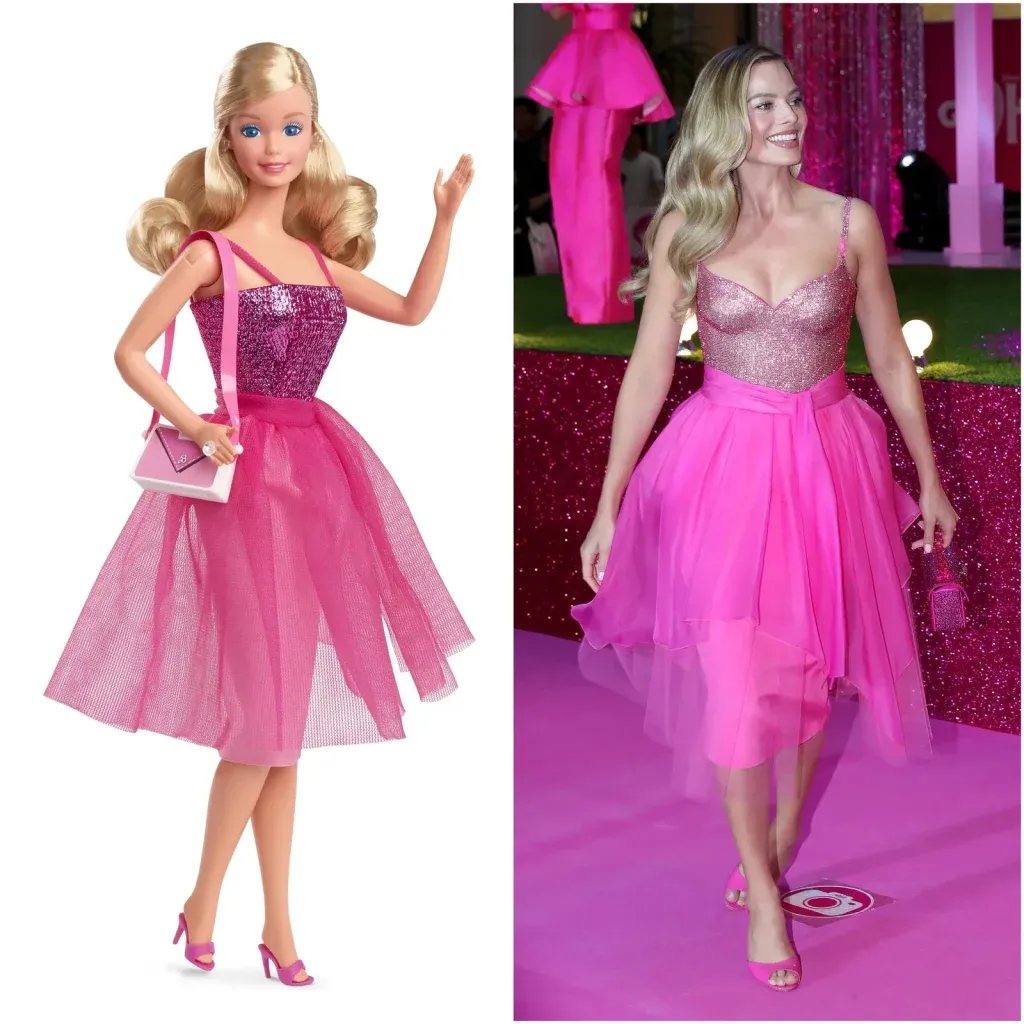 Margot Robbie's third one in Seoul was a hot pink skirt and top with a matching box hat inspired by the 1960s Sparkling Pink Barbie. She paired it with a heart shaped bag, Manolo Blahnik mules and earrings from Tiffany & Co.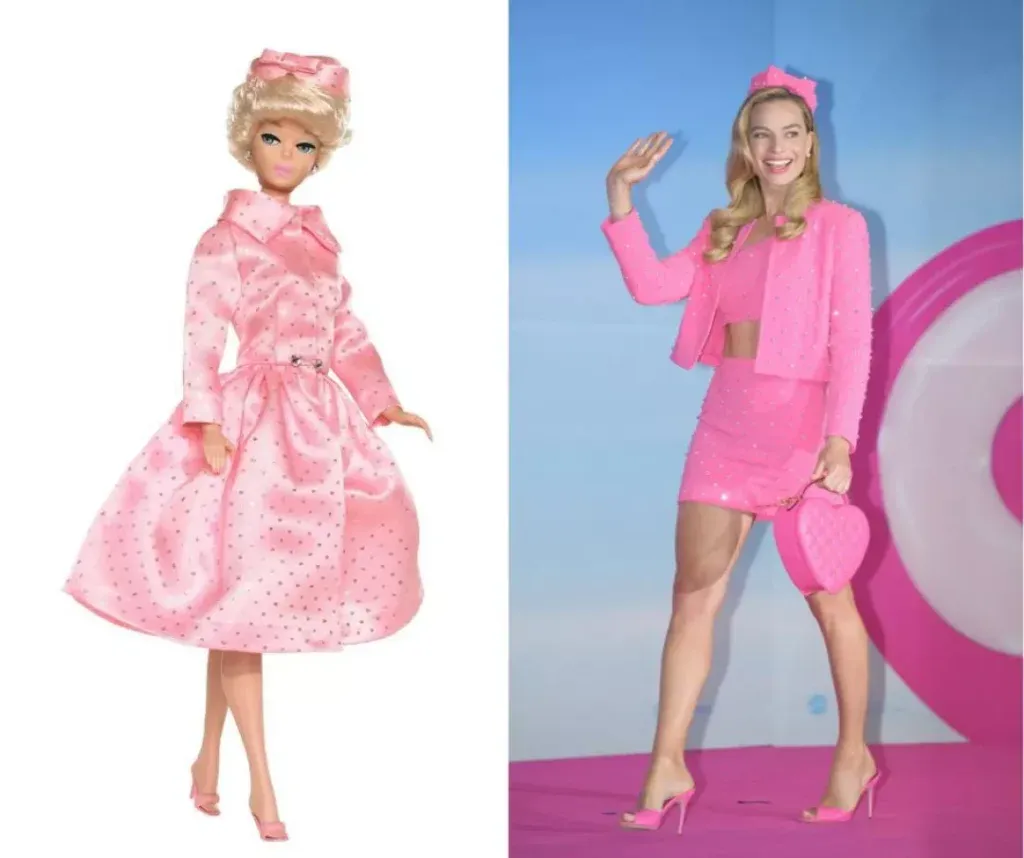 For the London premiere, Margot had everyone's jaws on the floor as she stunned in a Vivienne Westwood couture gown which was made out of blush-pink silk and a tulle train. She paired them up with long white gloves and a beautiful pearl necklace. She was replicating the Enchanted Evening Barbie from 1960.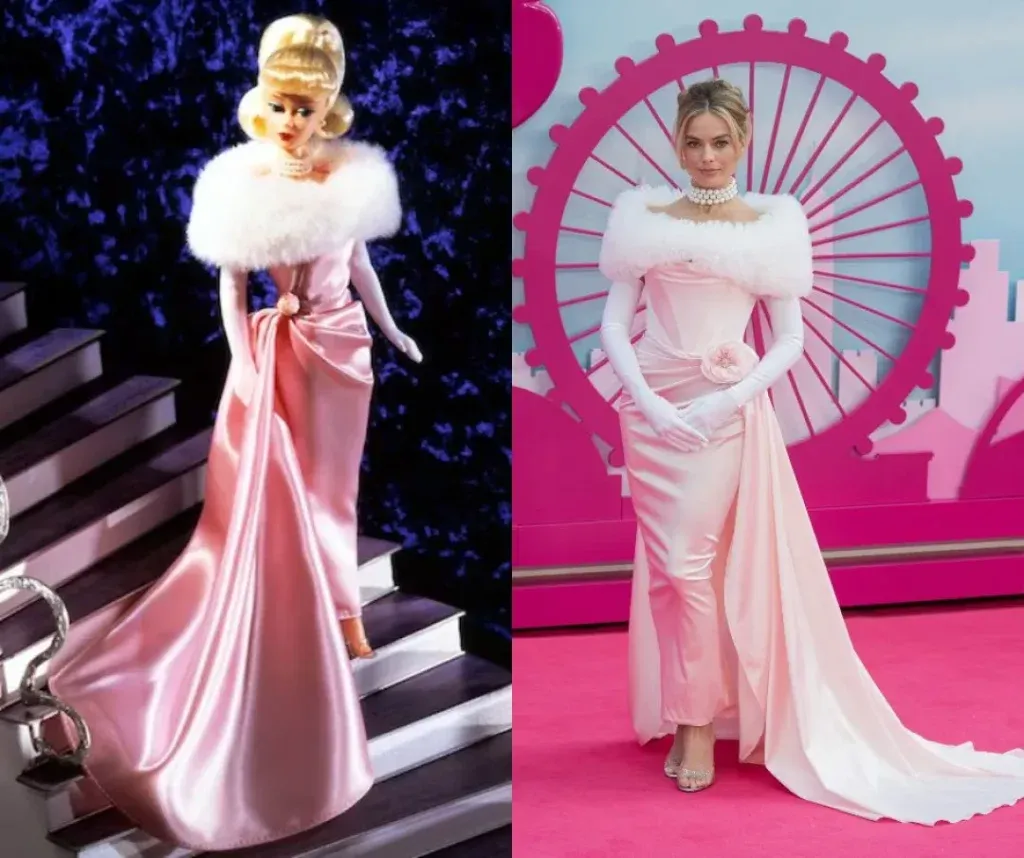 But for the photocall in London she skipped the pink and went for a tiny red dress by Dilara Findikoglu. The dress was strapless and had a corset as the top, which was an ode to the 1962 Brunette Bubble Cut Barbie.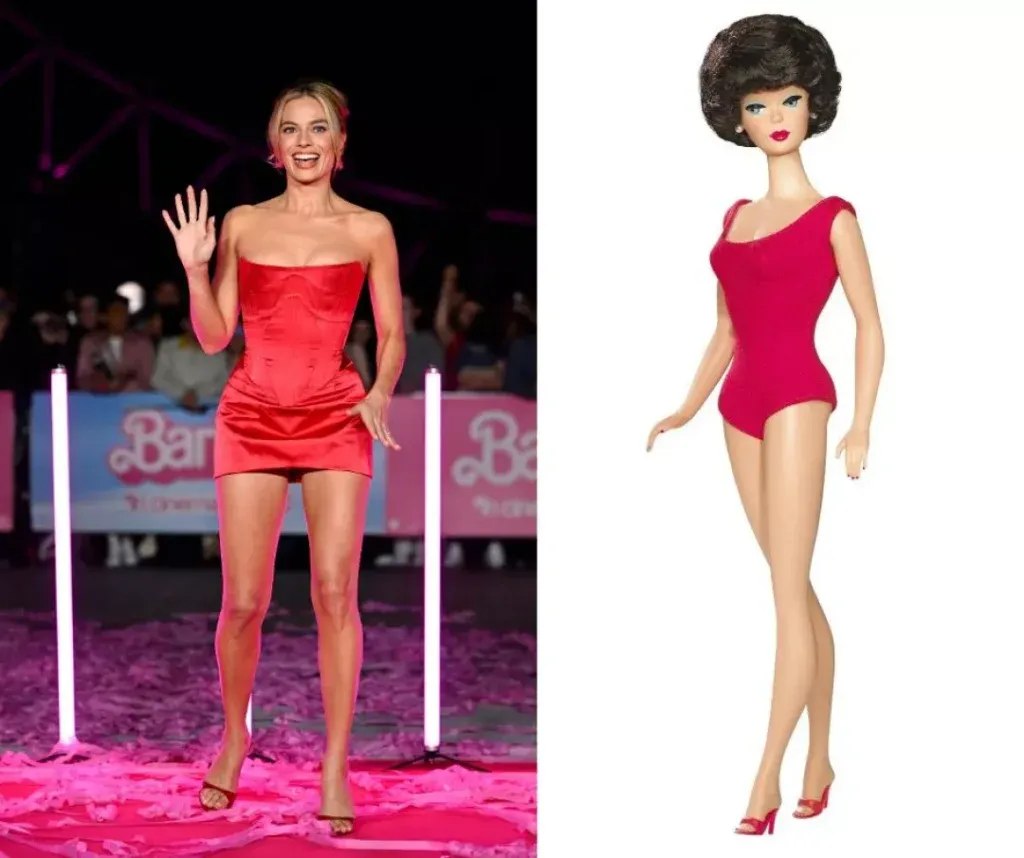 While in Mexico city, she wore a Balmain dress which was made out of pink leather and had mesh sleeves. Her hot pink heels were from Manolo Blahnik and she was dressed as the Earring Magic Barbie from 1992.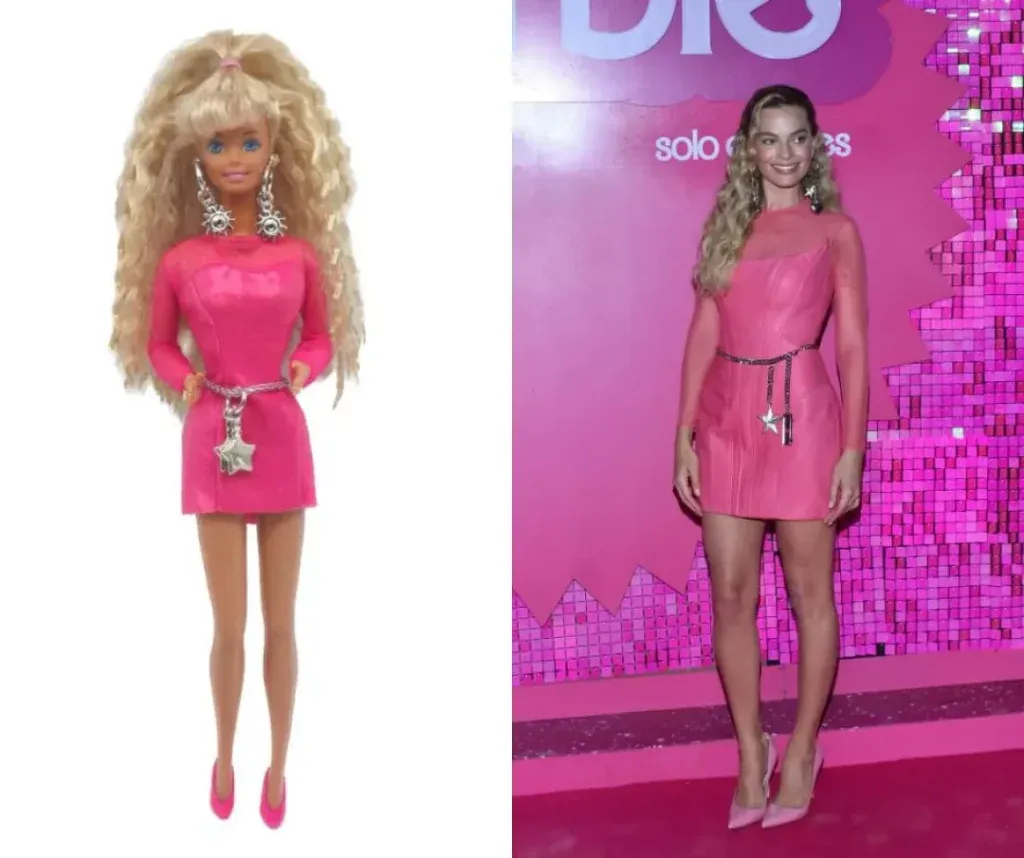 She also wore a patterned Pucci minidress and Chanel logo earrings in Mexico City and her hair was completely wavy like the 1992's Totally Hair Barbie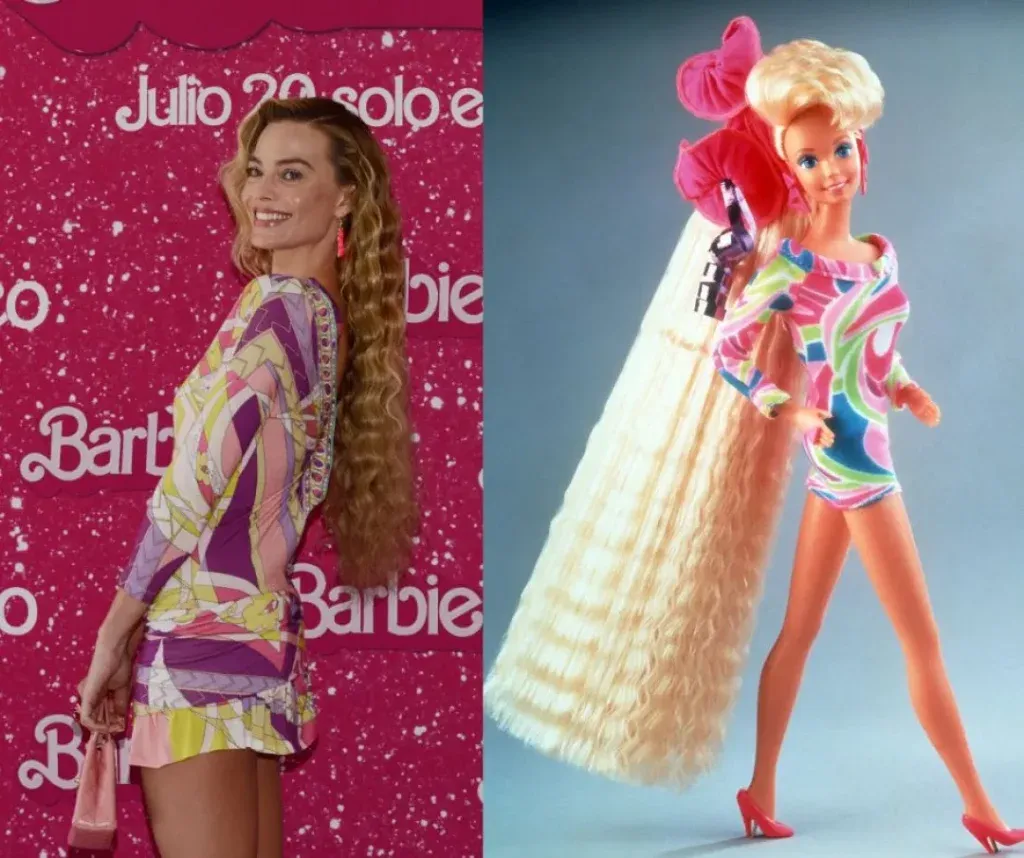 During the photocall in Beverly hills, she took inspiration from 2015's Pink and Fabulous Barbie and wore a pink and white polka dot dress by Valentino.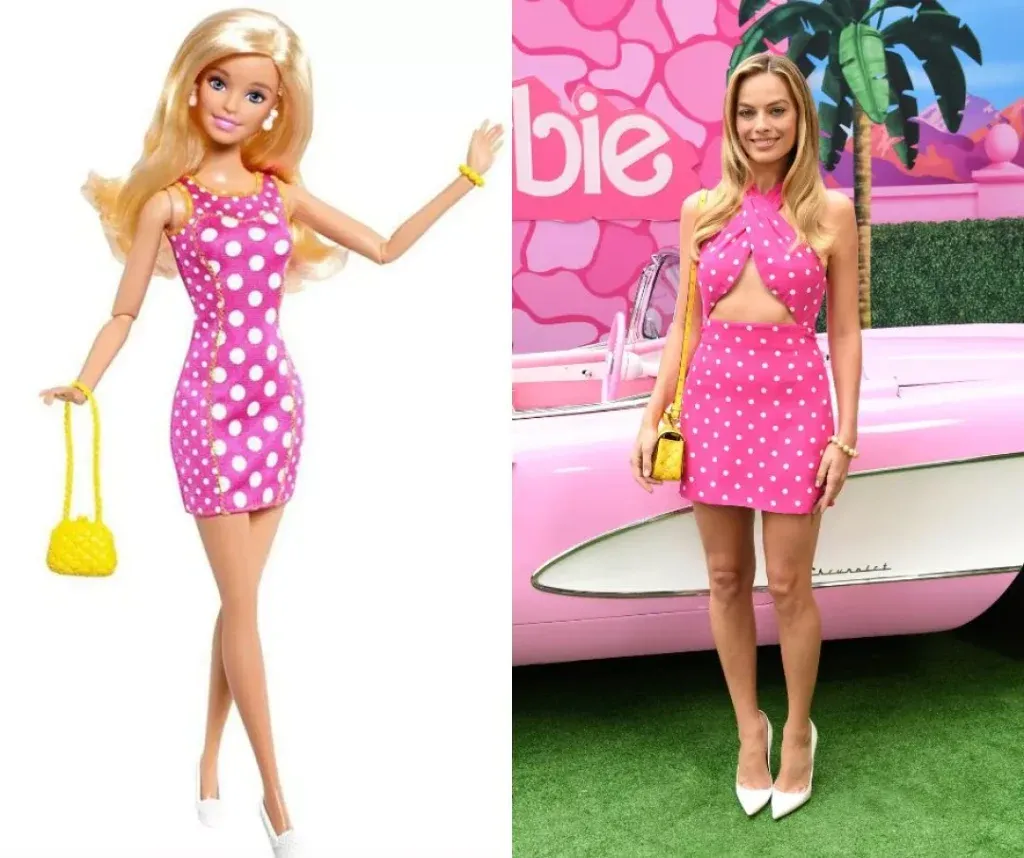 At the world premiere of the film in LA, she surprised everyone by wearing black instead of the much expected pink. She took inspiration from 1960's Solo in the Spotlight Barbie which was a black sequin strapless gown with a tulle hem made by Schiaparelli. And as usual the black Manolo Blahniks on her feet.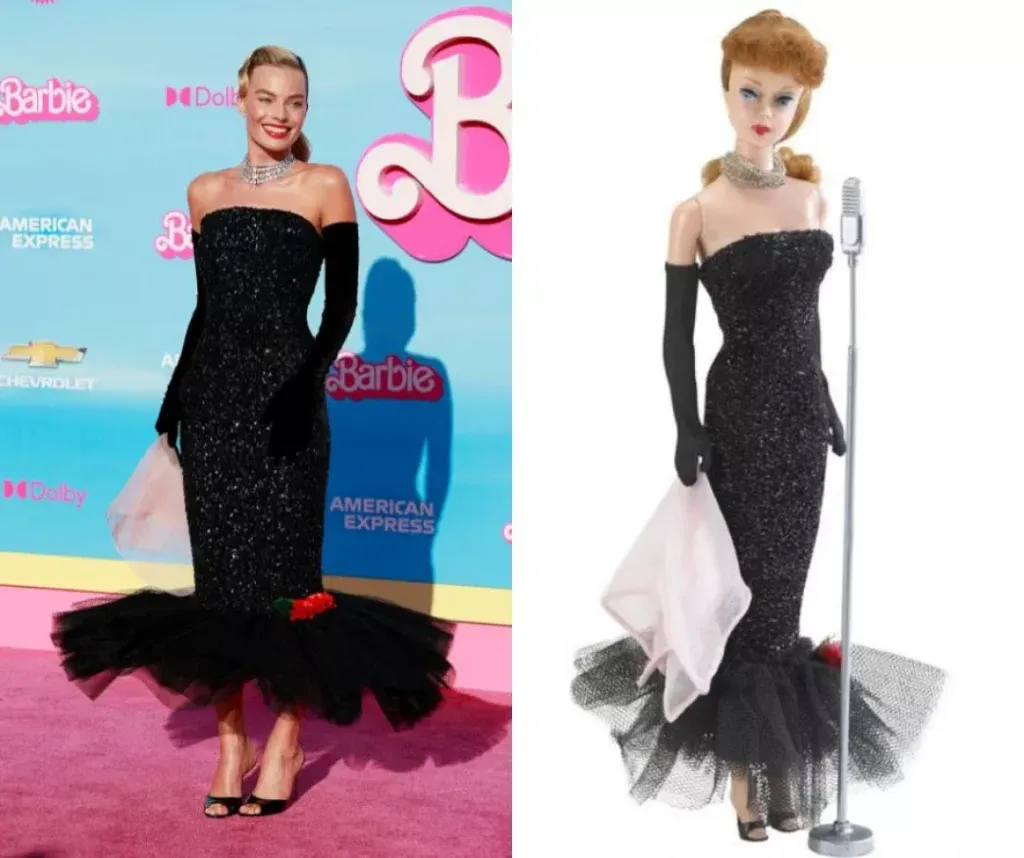 In her own home country Sydney, she wore a black and white striped dress by Hervé Léger, which is inspired by one of the very first Barbie in 1959. Her look was completed with a high ponytail and cat eye sunglasses.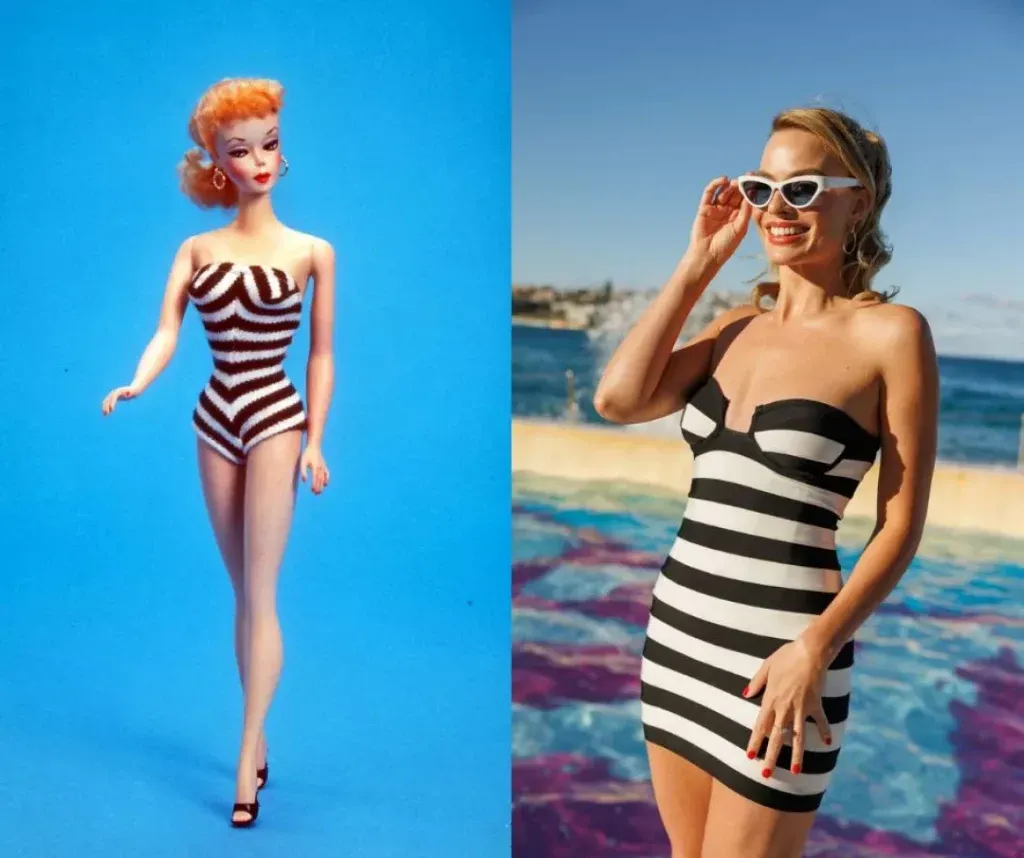 Some of her other outfits from the press tour and airport looks!
Vintage Versace outfit from the 1994 autumn/winter collection. It's a pink pleated metallic skirt with a pink high knit sweater paired with high heels and purple socks.
At the Sydney airport wearing 1996 Vintage Chanel.
Probably one of most viral outfits at the start of the promotions, she coordinated her outfit with her bubblegum car. She wore a Bottega Veneta skirt and top.
Hot pink Valentino dress and matching heels for The Kelly Clarkson Show.
Just a vibrant pink Moschino skirt and top at the Seoul airport with heart shaped sunglasses!
In Atelier Versace, Fall/Winter 1994 while attending a Barbie party in Sydney.
Which of these outfits are your absolute favorite? Let us know your thoughts in the comments below!
For more entertainment, follow us on @socialketchupbinge