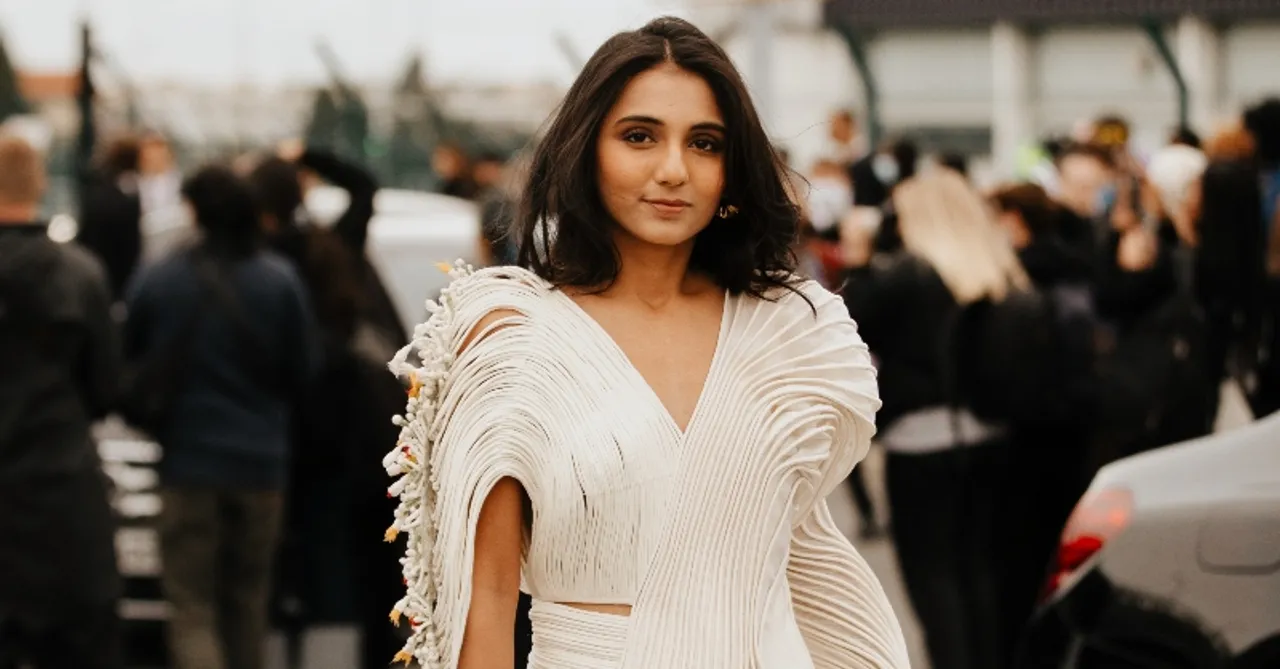 Indian influencer Masoom Minawala was one of the few Indian fashion bloggers to be present at this year's Paris Fashion Week; and she talked about the same with us.
One of the most celebrated and prestigious events of the Fashion Industry that is currently happening in the fashion capital Paris, was graced by several celebrities across the world. The Indian-Global fashion and lifestyle influencer-entrepreneur Masoom Minawala represented the global fashion brand Hermes at the event. Minawala has always given Indian Fashion Designers a global platform to showcase their work and portray Indian couture to the world. For the PFW, we saw her walking the streets in Indian brands, Vaishali S Studio and Dhruv Kapoor.

She took some time off to talk about her experience of attending the event and witnessing talents from across the world.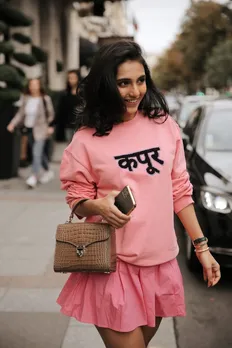 Here's what she had to share:
Can you tell us about your experience at Paris Fashion Week?
Paris is always an amazing experience for me and with Fashion Week; it is the place to be! Having the opportunity to witness the latest collections from various fashion houses, brands and designers was a sight to see. We also got a preview of what's next in the world of fashion. It feels great to be the medium and translate the upcoming global trends with my global audience. 
Can you take us through what happens at PFW on the ground or backstage, more than that, is there on the Internet?
The experience as a whole is breathtaking. From getting ready with a whole team, shooting for content to entering the show with tons of photographers trying to get a glimpse of your outfit- the adrenaline is like nothing one can experience in the fashion world. Having conversations about what designer you're wearing or where you're from with people from all over the world is intriguing every time I attend such an event. Watching the extensive work of the designers come together on the runway is one of the exciting parts of Fashion Week- the new patterns, trends, colors of the season, and so on.
How was the experience of representing Hermes?
I have always loved Hermes and it is an absolute honor to attend their show at Paris Fashion Week 2021. The location was so surreal and of course the collection this year included leather crop tops, silk dresses, and relaxed trousers. The brands' touch with feminine silhouettes was the highlight of the show.
Can you tell us more about your outfit? The inspiration behind it, details of it?
In line with my mission of taking Indian Designers to the World, I chose an explicit white khadi handloom piece by Vaishali S (First Indian designer to debut at Paris Haute Couture Week 2021). Picking different and traditional handlooms interests me the most and this was really important for me to highlight and show the global world what Indian fashion and designers have to offer.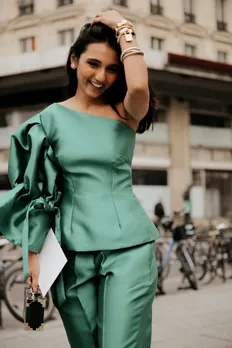 What are all brands you wore at PFW, and what made you pick them?
I mostly wore a lot of Indian Fashion Labels like Vaishali S (First Indian designer to debut at Paris Haute Couture Week 2021), Dhruv Kapoor Label, Joskai Studio, and Saaksha & Kinni. I paired all the bold outfits with chic accessory brands like Prada, Aspinal of London, Christian Louboutin, Chanel, Valentino, Antarez Jewels, etc.
What future do you see for Indian Designers and Handlooms on a global scale?
For me, each handloom has a different and heart-touching story. It makes me feel closer to my roots when I'm thousands of miles away. The future of Indian designers going on a global scale is quite promising. For the past few years, I've made it my mission to style Indian fashion and designers on any global platform I may attend and the feedback has been overwhelming. Designers from around the world are now experimenting with Indian handlooms like Miss Bennett London, and many more.
How do you think Indian Designers can make a mark globally? 
There's a lot of fine Indian Designers with exquisite craftsmen who deserve to be present in the fashion world globally. Indian Designers always have a particular touch that makes their designs stand out be it eccentric patterns, drapery, or crafty couture innovations. Global designers are recognizing the intricate handwoven zardozi work, handlooms like khadi, kanjeavaram and chanderi, among other talents Indian designers have to offer.
We are so proud and excited for all her future endeavors!