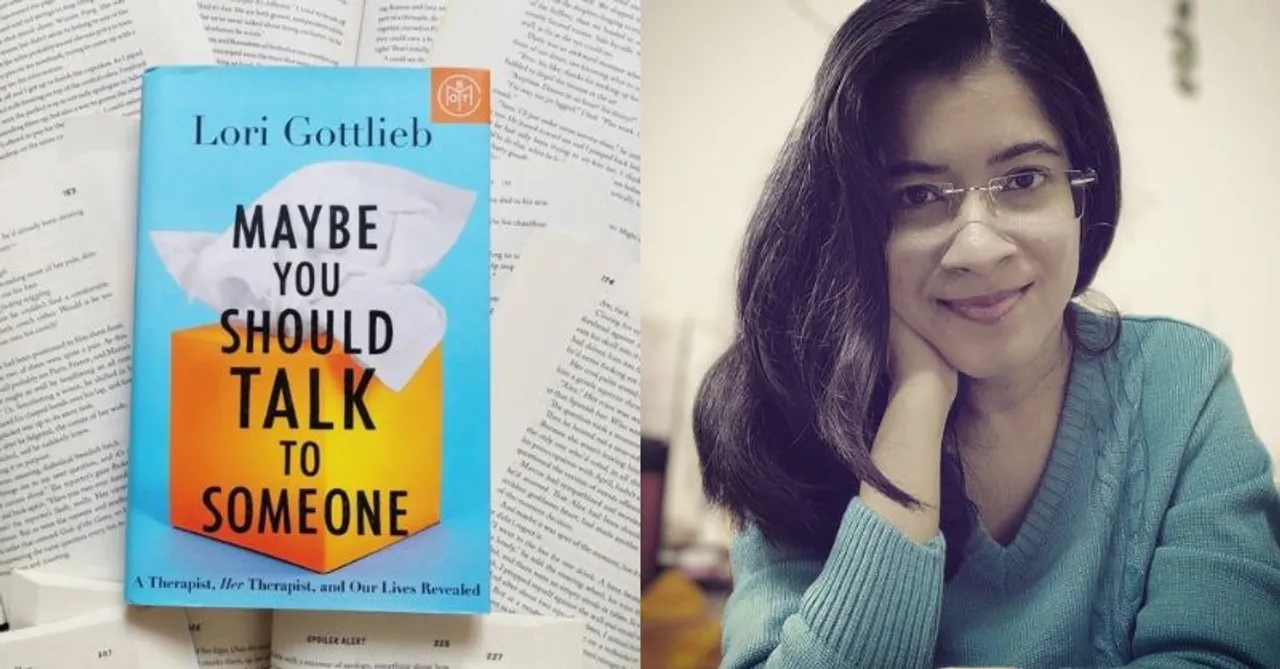 For those curious about mental health hygiene, book blogger, Mili Das recommends books that are great starting points for learning about mental health.
It won't be an exaggeration to say that a little reading acts as therapy sometimes. Moreover, now there are books that spread awareness about mental health. Over the years, the taboo around mental health is decreasing as more and more people are becoming curious about how to take care of their mental health. Mental health illnesses are serious issues that require consultation with a doctor. However, if you are facing a minor roadblock or are curious about how to maintain good mental hygiene, books can be a great place to start. This Mental Health Awareness month, book blogger Mili Das is sharing her book recommendations that will help you navigate your mental health better.
(Caution: This article is purely recreational and does not prescribe medical advice. For medical assistance, please consult a psychologist/psychiatrist.)
(Trigger warning: Mention of Depression and Obsessive Compulsive Disorder)
Here you go!
Stop Overthinking: 23 Techniques to Relieve Stress, Stop Negative Spirals, Declutter Your Mind, and Focus on the Present by Nick Trenton
If you find yourself up at odd hours overthinking about your life choices, this book might help. This book is a comprehensive guide to stress management that provides practical ways of reducing anxiety. It walks you through detailed and proven techniques to help rewire your brain and thoughts to change your mental habits.
Mindset by Carol Dweck
World-renowned Stanford University psychologist Carol Dweck explains why it is not only our abilities and talent that make us successful, but also whether we approach them with a fixed or growth mindset. This book has helped me a lot. Don't worry! It's not your typical motivational book, it helps you understand your inner self.
Maybe You Should Talk To Someone by Lori Gottlieb
The American writer and psychotherapist Lori Gottlieb takes us behind the scenes of her practice where her patients are looking for answers and so is she. With compassion and humour, Gottlieb invites us into her world as a therapist as well as a patient, examining the truths and fictions we tell ourselves and others as we teeter on the tightrope of life.
Closer to Love: How to Attract the Right Relationships and Deepen Your Connections by Vex King
'Closer to Love' talks about overcoming fears, expectations, and insecurities. It helps you get clarity about who you really are, and understand the kind of relationships you wish to build.
8 Rules of Love by Jay Shetty
Author, coach, ex-monk, and content creator Jay Shetty is followed by millions on social media. As per its description, '8 Rules of Love by Jay Shetty' "The author lays out specific, actionable steps to help you develop the skills to practice and nurture love better than ever before." It further claims, "By living Jay Shetty's eight rules, we can all love ourselves, our partner, and the world better than we ever thought possible."
Which book are you picking up first?
Mili Das is a book blogger, content creator, avid reader, and portrait artist. She loves talking about books, art, and solitude. She has been in love with books since she was 4 years old. Mili is curious about and devours psychological writings that give us glimpses of human minds, a topic that is often ignored due to the stigma around it.