Catch up here on all the entertainment news that you might have probably missed during the week, from all the new project secrets to Money Heist Part 5 Vol 2 teaser.
Here is the roundup of all the entertainment news that happened during this week. Check out and look at what you might have missed out on. Money Heist Part 5 Vol 2 teaser is out now, Timothée Chalamet shares first look as young Willy Wonka, and Director Chloé Zhao spills some secrets about Eternals. Anupam Kher, Boman Irani recreate the Khosla Ka Ghosla scene in a helicopter, Ranveer Singh's entry on TV with his new show, and Rajkummar Rao to star in Anubhav Sinha's socio-political drama Bheed.
Catch up on all of these and much more from celebs talking about anything and everything to new projects.
Money Heist Part 5 Vol 2 teaser is out now
Money Heist the Spanish series on Netflix that has taken the world by storm since its inception is coming to a final finish. The last part of the series, Part 5 was divided into two parts and Vol 1 came out in Sept leaving the audiences wanting more. So here it is the Vol 2 teaser is out now and is coming soon on our Netflix screens.
Timothée Chalamet shares first look as young Willy Wonka
Actor Timothée Chalamet recently revealed the first look of himself as young Willy Wonka. He posted a picture of the character from his upcoming film 'Wonka' on Instagram on Monday. "The suspense is terrible, I hope it will last…WONKA," he wrote alongside the picture. The film is based on the early life of Roald Dahl's fictional character Willy Wonka.
Eternals will have 2 post-credit scenes & big surprises: Director Chloé Zhao
The director of Marvel Studios' 'Eternals', Chloé Zhao, has said that the movie will have two post-credit scenes and revealed that it has "big surprises" for MCU (Marvel Cinematic Universe) fans. "They [the post-credit scenes] are equally as important in weight," Zhao said. She added that 'Eternals' could be one of the lengthiest Marvel films.
To my idol: Abhishek Bachchan on his father Amitabh Bachchan's birthday
Actor Abhishek Bachchan wished his father Amitabh Bachchan on his 79th birthday. Taking to Instagram, he shared a montage video featuring pictures of his father through the years. The note in the clips said, "A great actor. The perfect role model. A great mentor." Alongside the video, Abhishek wrote, "My hero, my idol…my father! Happy birthday, Dad. Love you."
More than nepotism, our industry has a racism problem: Nawazuddin Siddiqui
Actor Nawazuddin Siddiqui said that more than nepotism, the film industry has a racism problem. "I was rejected for many years only because I'm short and I look a certain way, although I can't complain now," he added. Nawazuddin said that he has fought against it for many years. "I hope…dark-skinned actresses are [cast as] heroines, it's…important," he added.
Will Poulter to play Adam Warlock in 'Guardians of the Galaxy Vol 3'
Actor Will Poulter, known for films like 'We're the Millers' and 'The Chronicles of Narnia: The Voyage of the Dawn Treader', has joined the cast of 'Guardians of the Galaxy Vol 3'. The actor will play the role of Adam Warlock in the upcoming Marvel Cinematic Universe film. The James Gunn directorial is expected to release on May 5, 2023.
Arjun Kapoor announces his 'most ambitious film' The Lady Killer
Actor Arjun Kapoor on Monday announced his new film 'The Lady Killer' on social media, calling it his most ambitious film yet. The actor shared a poster of the film directed by Ajay Bahl. The film is reportedly the story of a small town playboy who falls in love with a self-destructive beauty and their whirlwind romance.
Anupam Kher and Boman Irani recreate 'Khosla Ka Ghosla' scene in a helicopter
Veteran actors Anupam Kher and Boman Irani recreated a scene from the 2006 film 'Khosla Ka Ghosla' on their helicopter ride to Nepal and shared the video on their Instagram profiles. In the video, Anupam can be seen sitting beside the pilot while Boman reaches out from behind the camera saying, "Uncle ji!" Horrified at this, Anupam responds, "Khurana Saab!"
Even after 20 years every girl remembers Poo: Kareena on 'Kabhi Khushi…'
As 'Kabhi Khushi Kabhie Gham' clocks 20 years this December, actress Kareena Kapoor Khan recalls playing 'Poo' in the film. She said that this character was way ahead of its time. "Even after 20 years, every girl remembers 'Poo'…It's just the way she carried herself, she wasn't a typical heroine. It's a difficult role to play," Kareena said.
Anthony Hopkins joins Hugh Jackman, Laura Dern in 'The Son'
Veteran actor Anthony Hopkins has joined the cast of Florian Zeller's 'The Son', the follow-up to 'The Father'. Anthony, who won the Best Actor award at the Oscars for 'The Father', will share screen space with Hugh Jackman and Laura Dern in 'The Son'. "Having [Anthony] by our side to tell this new story has been an honour," Florian said.
Even my father Yash Chopra couldn't make Neal 'n' Nikki a success: Uday Chopra
Uday Chopra shared a series of tweets about God, writing, "[Praying is] basically an act of mistrust in…God." A user responded, "We consider God…our father…Just like when you asked your father to produce [Neal 'n' Nikki]." Uday replied to the tweet saying he never believed father Yash Chopra to be all-powerful, adding even he couldn't make the film a success.
Richa Chadha responds after man says her marriage won't last long 'just like Aamir's'
A troll commented on Richa Chadha's picture with boyfriend Ali Fazal, saying their marriage won't last long just like Aamir Khan's. Richa replied, "Are you losing your mind because no one married you willingly…In your case…it must've been the girl who asked for dowry." Addressing his mother, Richa tweeted, "What kind of s**t-faced devil have you brought into the world?"
Author Akhil Katyal's poem on Shah Rukh Khan amid Aryan Khan's arrest goes viral
Author Akhil Katyal's poem on Shah Rukh Khan amid the actor's son Aryan Khan's arrest in drugs case has gone viral on social media. Referring to the characters Shah Rukh has played over the years, Akhil expressed that the actor has the whole of India in him. The poem was shared by several celebrities including Swara Bhasker.
Disney developing a movie about the creation of Disneyland
Hollywood studio Walt Disney is developing a movie about an entrepreneur, animator, writer, voice actor, and film producer Walt Disney and his journey to build Disneyland, the California theme park. As per Variety, the upcoming yet-untitled film will be directed by David Gordon Green. Evan Spiliotopoulos, who wrote 'Beauty and the Beast', is writing the screenplay.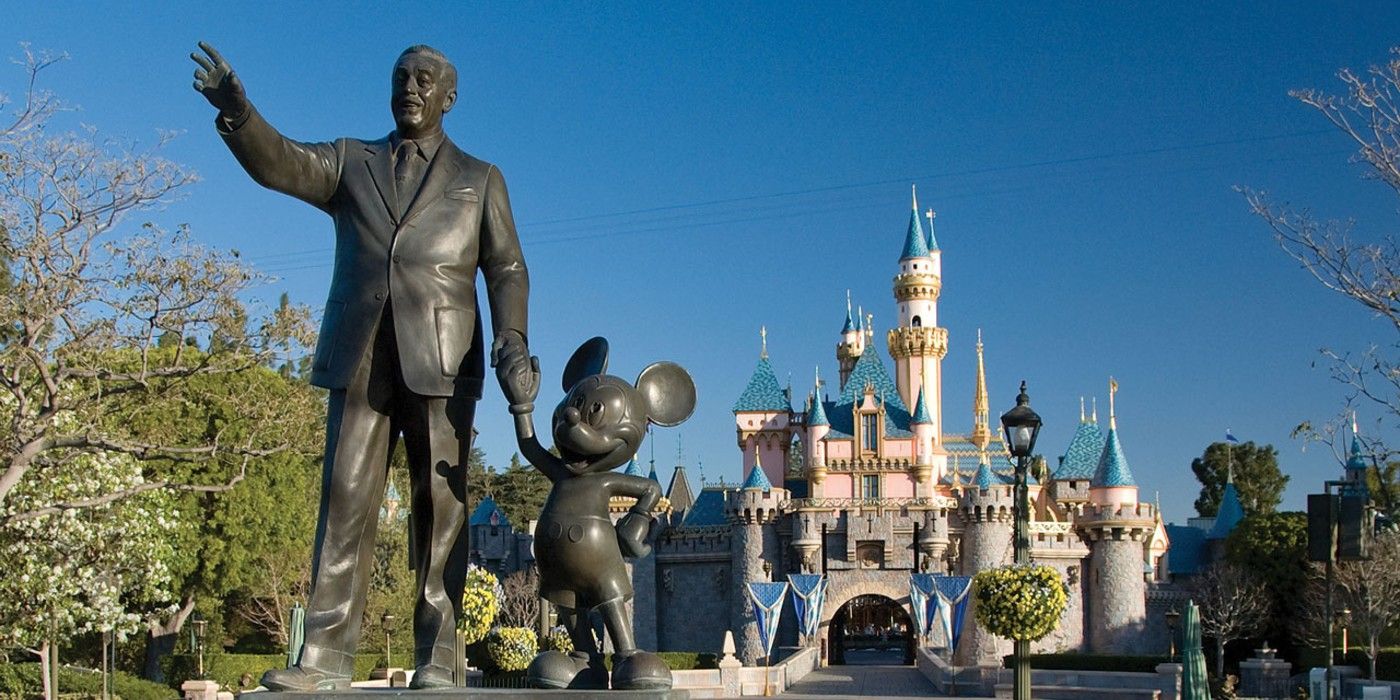 Dharmendra shares a video of his first car reveals he bought it for ₹18,000
Veteran actor Dharmendra shared a video of the first-ever car he bought, a black Fiat, and revealed that he bought it for ₹18,000. "In those days, ₹18,000 was a great thing. I have kept it nicely," he was heard saying in the video. "My first car my beloved baby…Very close to my heart," Dharmendra wrote in the caption.
Salman's Antim to clash with John's Satyameva Jayate 2 on Nov 26
Salman Khan and Aayush Sharma starrer 'Antim: The Final Truth', directed by Mahesh Manjrekar, will release on November 26. Salman took to social media on Tuesday to make the announcement and share a motion poster of the action film. 'Antim: The Final Truth' will now clash with John Abraham and Divya Khosla Kumar's 'Satyameva Jayate 2'.
Akshay Kumar wraps up 'Raksha Bandhan' shoot, shares post
Akshay Kumar took to Instagram on Tuesday to pen a note upon completion of his film 'Raksha Bandhan'. He shared a picture with director Aanand L Rai with a caption that read, "Here's to all [Aanand and] I did throughout…shoot – laugh like there's no tomorrow!" "Ironically, as we wrapped…film last night, there was…bittersweet tinge of sadness," Akshay added.
'Squid Game' beats 'Bridgerton' to become Netflix's biggest series launch
South Korean survival drama series 'Squid Game' has officially become Netflix's biggest original series launch, the streaming service said on Wednesday. 'Squid Game' was watched by 11.10 crore users in its first 27 days, knocking 'Bridgerton' off the top spot. 'Bridgerton' was streamed by 8.20 crore accounts in its first 28 days.
Anand announces film 'Wildebeest' on 3rd anniversary of 'Tumbbad'
On the third anniversary of his horror-fantasy film 'Tumbbad', filmmaker Anand Gandhi announced his next horror movie 'Wildebeest'. While speaking about his 2018 film, Gandhi said, "I put the most important years of my life making [the film] and it changed me." Gandhi served as the co-writer, creative director, and executive producer on 'Tumbbad'.
Shaan to release new version of his song 'Tanha Dil' on Oct 27
Singer Shaan will release a revamped version of his song 'Tanha Dil' on October 27. The new rendition "earnestly" deals with the issue of mental health, the singer said. "We have tried to deal with a delicate topic sensitively and I hope people, apart from enjoying the song, imbibe the message as well," Shaan further said.
Big B, SRK, Salman, and Akshay are my idols since childhood: Ranveer Singh
Actor Ranveer Singh, who will host the upcoming television show 'The Big Picture', said that he has always idolized actors Amitabh Bachchan, Shah Rukh Khan, Salman Khan, and Akshay Kumar's journey since his childhood. "I always recognised the fact that they garnered an immense amount of love from people for their charismatic turns on the television screen," he added.
Kylie poses nude in 'blood' for make-up collection, people call it 'disturbing'
Reality TV personality Kylie Jenner posed nude in fake blood to promote her upcoming make-up collection. The 24-year-old shared the pictures on Instagram, which some social media users called "disturbing". "This is kind of disturbing especially since you're pregnant," a user wrote, while another comment read, "This was not a good idea".
Aparshakti Khurana returns to radio after 6 years, calls it 'ghar wapsi'
Actor Aparshakti Khurrana is back on the radio for a storytelling series titled 'Ishq Mein Kabhi Kabhi'. Speaking about his return to radio, he said, "It's a 'ghar wapsi' for me as I am back on the radio after almost 6 years." "I'm really looking forward to voicing these stories for the radio listeners," Aparshakti added.
Kartik, Kriti starrer 'Shehzada' goes on floors, film to release in 2022
Kartik Aaryan and Kriti Sanon have started shooting for their upcoming film, 'Shehzada', in Mumbai. The film, which is said to be a remake of the Telugu film 'Ala Vaikunthapurramuloo', will release in theatres on November 4, 2022. Directed by Rohit Dhawan, it will also feature Paresh Rawal, Manisha Koirala, Ronit Roy, and Sachin Khedekar.
I'm enjoying working more on this season: Sobhita on 'Made…' season 2
Actress Sobhita Dhulipala, who is currently shooting for the second season of 'Made In Heaven', said that she is excited to be back on the sets. "This time the director and writers have decided to take it a notch higher," she added. "I am enjoying working more on this season than I did for the first one," Sobhita said.
Jennifer Lawrence to star in R-rated comedy 'No Hard Feelings'
Actress Jennifer Lawrence is set to star in an R-rated comedy movie, 'No Hard Feelings'. The film will be directed by Gene Stupnitsky, who's best known for his stint as a writer and co-executive producer on 'The Office' as well as his directorial debut film 'Good Boys'. The upcoming film will be produced by Alex Saks, Marc Provissiero and Jennifer.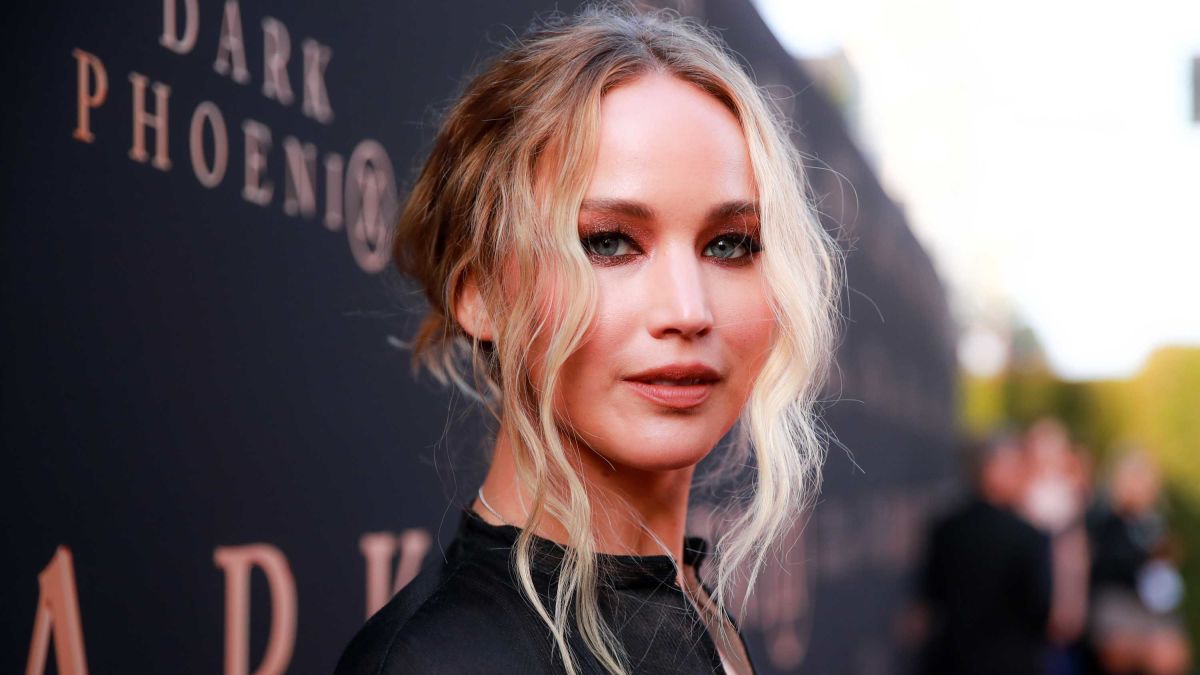 Meenakshi Sundareshwar teaser criticized over 'Tamil stereotypes'
The teaser of Karan Johar's 'Meenakshi Sundareshwar' has received criticism on social media for allegedly showing Tamil stereotypes. The film stars Sanya Malhotra and Abhimanyu Dassani as a young couple in Tamil Nadu. "Bollywood…showing south is…like Hollywood…showing India," a user wrote. "Insert Tamil songs…icons and…culture…but…characters only speak in Hindi," another tweet read.
Rajkummar Rao to star in Anubhav's socio-political drama 'Bheed'
Actor Rajkummar Rao and director Anubhav Sinha have teamed up for a socio-political drama titled 'Bheed'. Rajkummar, while speaking about the film, said, "This is an important subject and the character needs me to stretch myself as an artist, beyond my comfort zone." 'Bheed' is expected to go on floors in November.
High time we celebrate real talent: Bhumi Pednekar on gender-neutral awards
Actress Bhumi Pednekar has said that there is a need for gender-neutral awards, adding that it is high time to celebrate raw and real talent without the filter of gender. "We…live in a non-binary world and I feel such steps will only promote inclusivity," she said. Bhumi added, "An artiste should be known for the kind of work [they do]."
90-yr-old 'Star Trek' actor William Shatner becomes the oldest person to fly to space
Canadian actor William Shatner, who portrayed James T Kirk in 'Star Trek', became the oldest person to fly to space at 90 on Wednesday. He flew on an 11-minute flight with three other crewmates, Chris Boshuizen, Audrey Powers and Glen de Vries, aboard Blue Origin's New Shepard rocket. Shatner broke 82-year-old Wally Funk's record of the oldest person in space.
Hope you are all caught with this roundup of week of entertainment news!
For more entertainment content follow us @socialketchupbinge