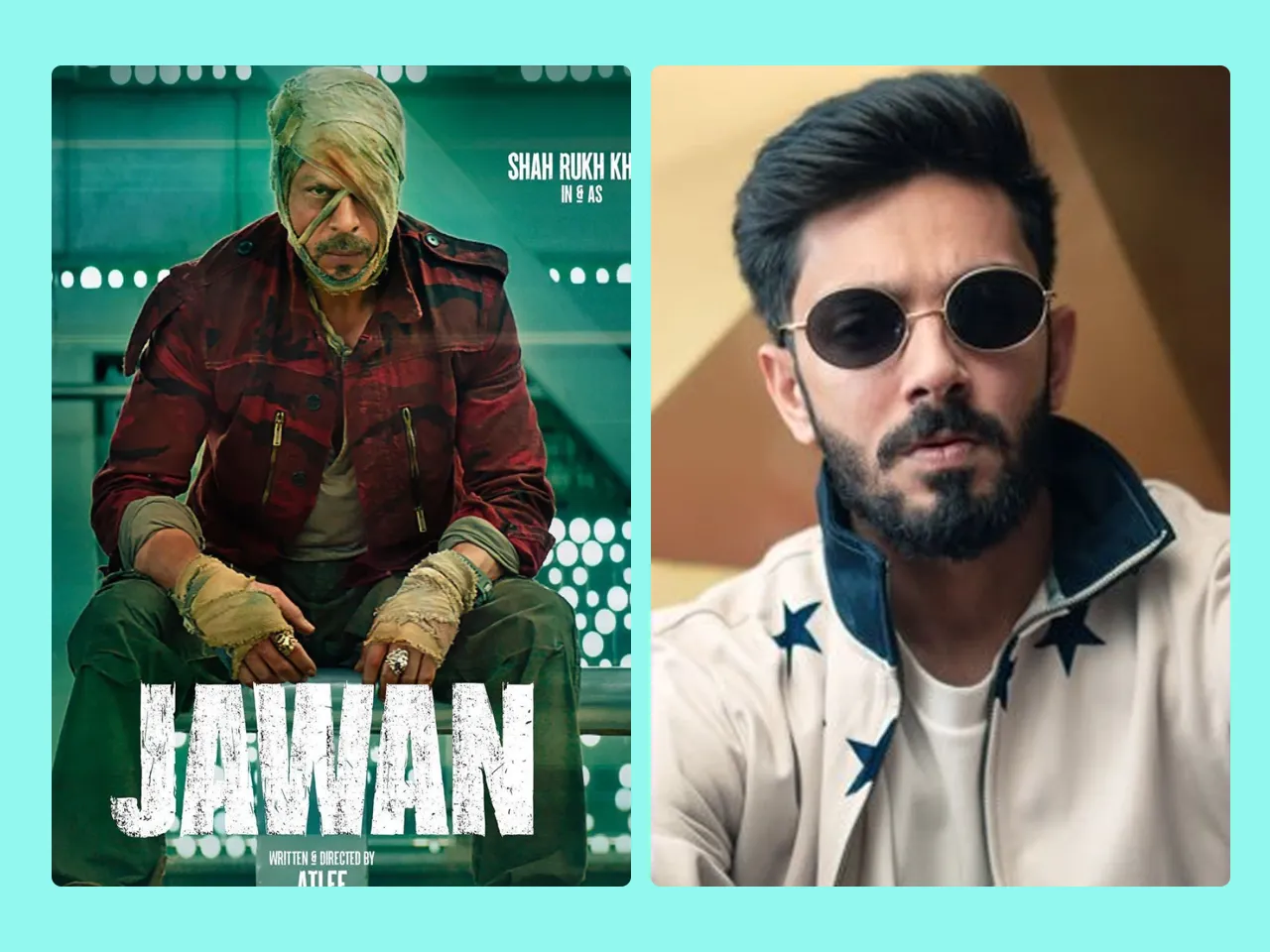 Anirudh Ravichander who was already one of the best music composers in the south has made his mark in Bollywood as well with the recent success of Jawan. But in case you're not familiar with his vast body of work, here's where you can start!
One of the most crucial parts of any film is its background music and songs. Genres like romance and comedy seamlessly blend in with songs for sure but it takes a genius to smartly use music as an element in an action film too. Anirudh Ravichander made his debut in the South Indian music industry with Dhanush's film '3' in 2012 and since his first song itself, we knew he was who you need to look out for. Whether you follow South Indian films or not, you definitely must have heard 'Why this Kolaveri Di?'. There was a time when it was literally all anybody could sing and to think that he made the whole nation sing his first song shows that it's no big deal for him to take Bollywood by storm as well. 
Jawan was his first composition for a Bollywood film and while he kept the essence of the south alive, he also effortlessly mixed Bollywood beats with it, making it something that easily works for people from all walks of life. From the dynamic title track for Jawan sung by Raja Kumari to the addictive Chaleya that we're playing on loop, he found a sweet spot for western pop and Hindustani music. The title track in fact helped create the hype for Jawan because of that iconic whistle in the song. This indeed was Anirudh Ravichander and Vinay Sridhar's idea to amplify the aura that Shahrukh Khan already has. Coming to the background music, which really stood out more than the actual songs in the film. It really played a huge part in making Shahrukh Khan's high octane action sequences look super cool. Vikram Rathore's entry music 'Narsi Narsi' especially highlights the kind of background score people expect and come for if Anirudh is attached to any project. The background music for Jawan, to describe it in simple words, is the 'South Indianification of Bollywood' as the audience said and Anirudh's compositions are what added to this statement. 
Also Read: Jawan review: SRK and Atlee deliver 2023's grandest blockbuster with relevant politics
Since we simply cannot forget or get enough of Jawan's music album, here's more of Anirudh's famous compositions that you can discover ranging between a variety of genres!
Kaavaalaa - Jailer
Kaavaalaa's catchy beats took over social media and recently Tamannah's video where she's dancing to the hook steps of the song also went completely viral. Before you know it, everyone was making Reels on it and that just added more traction towards the movie.
Vaathi Coming - Master
Vaathi Coming is yet another viral track that Anirudh delivered and it's the entry song for Vijay in the film which sets the tone for his character right away.
Pathala Pathala - Vikram
A dance number that reigned the charts for weeks, Pathala Pathala is played at almost every occasion down south. This keeps the film relevant months after its release as well. 
Chellamma - Doctor
Chellamma is a peppy song with a colorful background, which like any other film, serves as an escape from reality and helps us as an audience to enjoy the film better. 
Thenmozhi - Thiruchitrambalam
Thenmozhi is a typical Anirudh Ravichander rendition which is soulful yet romantic at the same time. The song has no choreography but the story continues while the song is playing in the background and it really helps make the love story look swoonworthy. 
Needa Padhadhani - Jersey
Needa Padhadhani comes at a very crucial point in the story and portrays Arjun's journey which is quite motivational in nature.  
Thangamey - Naanum Rowdy Dhaan
Starring Nayanthara and Vijay Sethupati, Thangamey's lyrics are penned in a way that describe the situation happening in the film through a song.
Naa Ready - Leo
Naa Ready is another social media favorite that unabashedly makes you just want to get up, let loose and dance in the same way that Vijay does on-screen.
Don'u Don'u Don'u - Maari
One of many collaborations between Dhanush and Anirudh, this one was a complete success for the film!
Kutti Story - Master
Vijay tries teaching the kids in juvenile prison and when they're not really interested in listening to him, he starts telling them a story through this song and further builds a relationship with them.
Petta - Marana Mass
Petta marks the entry for Rajnikanth in the film, fully declaring that he is the boss here and that's what the song reflects too!
Are there any other songs by Anirudh that you really loved? Let us know in the comments below!
For more binge-centric content and reviews, follow us on @socialketchupbinge.