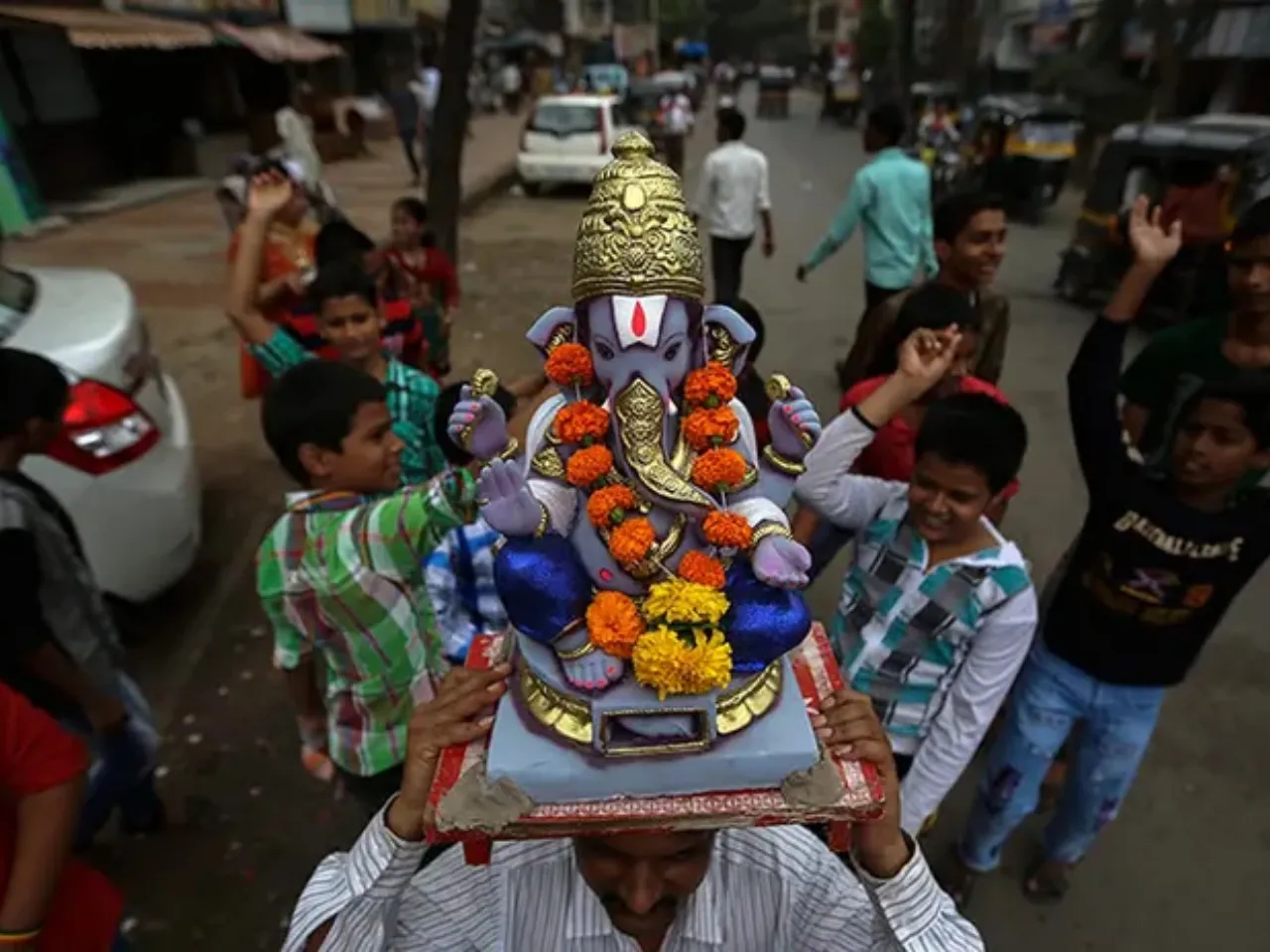 We know you are itching to make an amazing montage of every Bappa's darshan. Not to forget the outfits to have planned for the festivities. Hopefully, this playlist will take care of your Ganesh Chaturthi Reels.
Is any festival complete without us sharing snippets of our celebration online? Ganesh Chaturthi is no different. It is the time when the entire city becomes even more alive with families, friends, and strangers coming together to bask in the joy of bringing Bappa home. From deciding on the theme for Bappa's pandal, and singing aartis at the top of your voice to devouring the food, it's an event that needs to be put in film. Considering how grand the festivities are at this time of the year, it would be criminal to not share them online. While we may have our videos ready, choosing a song for these video montages is another task that not everyone is prepared for. To help solve your conundrum, we made a playlist with songs for your Ganesh Chaturthi Reels.
Also Read: Ganesh Chaturthi decor inspiration from movies that you'd love to recreate IRL!
Check them out!
Songs you can use for your outfit transitions
Chand Tu Nabhatla
Aatach Baya Ka Baavarla
Baharla Ha Madhumas
Pinga
Bai Bai Manmoracha
Besuri
Bulletwali
Nauvari
Songs you can use for Reels with Bappa in it
Dewak Kajlji Re
Pratham Tutla Vandito
Gajanana
Shambhu Sutaya
Amchya Papani Ganpati Anala
Deva Ho Deva