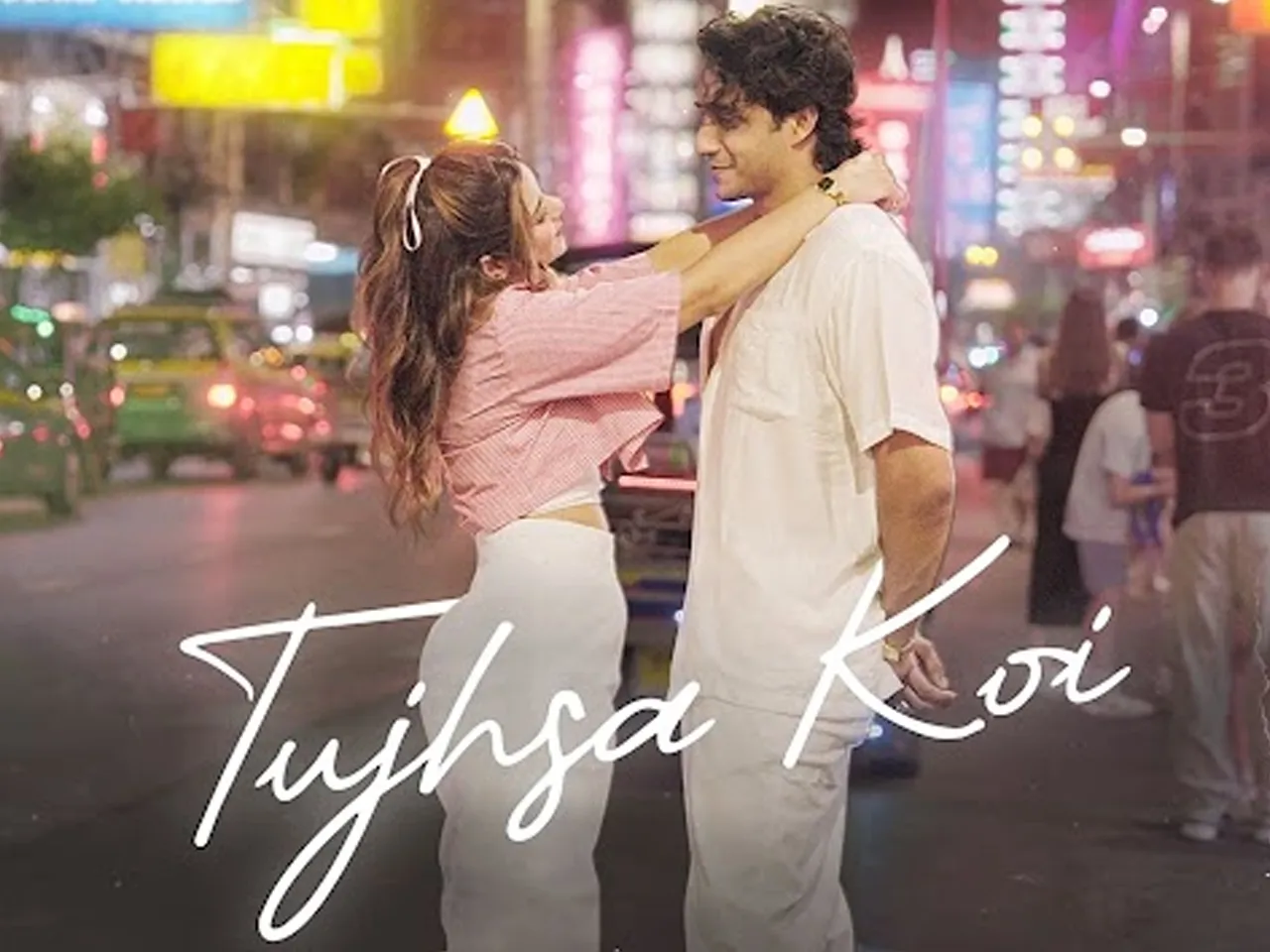 Social media personality and singer Tanzeel Khan and has released his next single 'Tujhsa Koi' and here's what he had to say about the process!
This romantic ballad not only showcases the incredible vocal talents of Tanzeel Khan but also stars another social media celebrity in the music video, the ever-charming Nagma Mirajkar. With 'Tujhsa Koi,' the duo has come together to create a musical love story that will tug at your heartstrings.
 
Sung, written and composed by Tanzeel Khan, 'Tujhsa Koi' is a song that encapsulates the timeless feeling of first love, a sentiment that resonates deeply with each and everyone capturing the essence of magical connection.
 
In 2020, after finishing his Engineering studies, Tanzeel Khan turned his attention towards achieving his dream of becoming a singer-songwriter with his first song, Dilli Ki Ladki, a song that was intended to be a birthday gift for a dear friend, ended up being the catalyst to a bright career in music. In the same year he collaborated with his fellow content creator Aashna Hegde for Befikar. Since then, he has gone on to collaborate with artists like Arjun Kanungo, AKASA and most recently Pakistani Rapper Hashim Nawaz. With a couple of projects in the pipeline, Tanzeel aims to continue enjoying the music making process while simultaneously reaching millions of people through his art.
Also Read: Jaane Jaan review: A captivating cast lures you into this spooky murder mystery that leaves you bewildered by the end!
Talking about his recent release, Tanzeel Khan who is also known as TK shares, "Tujhsa Koi is not just a song; it's an emotional journey, a celebration of love, and a reminder of the profound impact that our first love has on our lives." Further talking about working with his old friend and co-star Nagma Mirajkar, he adds, "Nagma is one of my closest friends since the very beginning of my career. She has been very supportive towards whatever I have done, and working with her has been an absolute delight. She has done an amazing work in the video, and I am sure people will love our chemistry. I am eagerly looking forward to people's reaction to Tujhsa Koi."
 
Taking the romance level, a notch higher, Nagma Mirajkar, a popular internet personality known for her creativity, charm, and engaging content will be seen opposite to Tanzeel. Commenting on the song, she says, "Tujhsa Koi' is a timeless ode to the beauty and purity of first love. Working on this project with Tanzeel Khan was an absolute joy as I have always loved his music. I hope this music video rekindles the memories of the audience's own unforgettable first love story."
What are your thoughts on the new song? Let us know in the comments below!
For more such content, follow us @socialketchupbinge.