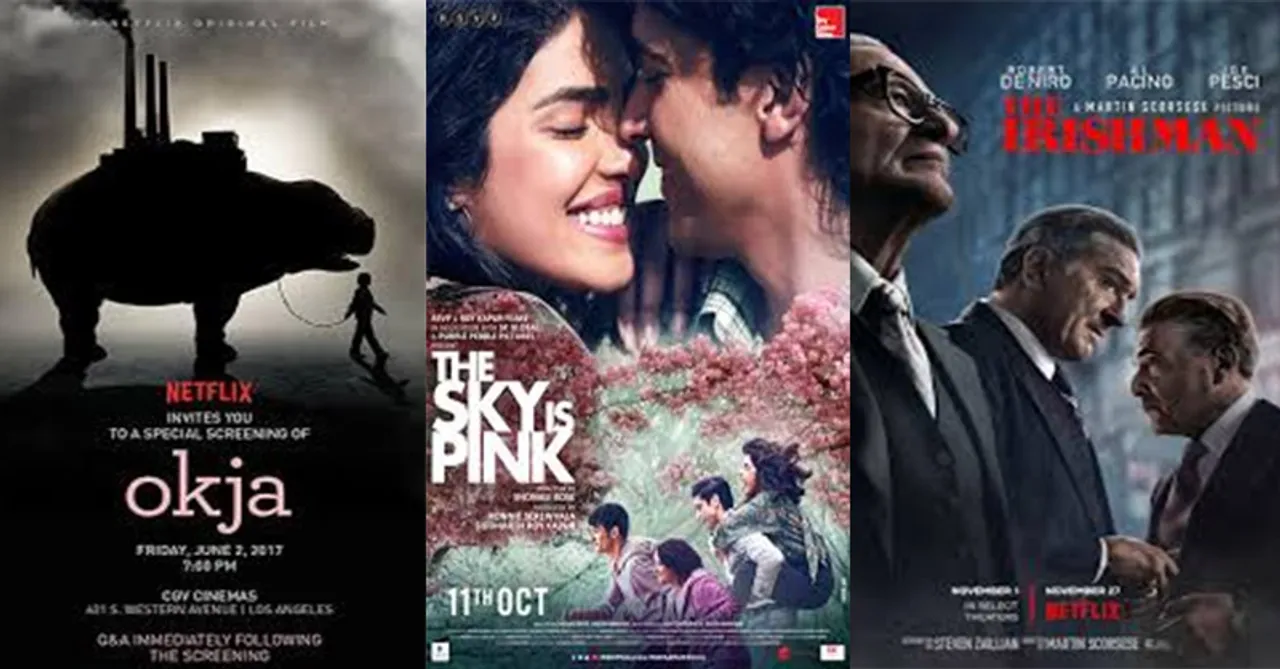 Netflix India streamfest is here to give you two days of free entertainment, so what are you waiting for? Let's make a list of titles in advance.
December 5th and 6th seem to be a lucky weekend for all of us and we can make the most of it. Since two days aren't enough to catch up on shows that have multiple seasons, there are some really interesting limited series and movies one can watch during the Netflix India streamfest.
Here is the list of some interesting movies and limited series you can watch during the Netflix India streamfest.
The queen's Gambit
The recently released series about a chess player is a perfect choice for your lucky weekend. The series garnered tremendous praise for its direction and performances by the lead cast. What's super interesting is that the show was instrumental in developing interest in Chess.
 La La Land 
This feature film released in 2016 but was recently released on Netflix. If you are a big fan of love stories and musicals, La la land is for you. Emma Stone and Ryan Gosling star as the leads in this beautiful love story of two individuals trying to balance love and career aspirations.
Marriage story
This Oscar-nominated feature film deals with human relationships and the complexities that exist in a marriage. Well, it was a heartbreaking story that will move you and make you fall in love with its characters. 
Soni
It is an underrated Hindi film that deals with many themes like women empowerment and patriarchy embedded in society. Watch out for it's two incredible performances by Geetika Vidya Ohlyan and Saloni Batra
Delhi Crime
The series recently won the International Emmy award for best drama series and made history. The show was highly appreciated for its writing and performances. 
Emily in Paris
While the show received some flak for portraying the French lifestyle in an unrealistic manner, the show is enjoyable and binge-worthy. And it is definitely a mood uplifting show that will be a good suggestion for the streamfest.
Okja 
Bong Joon-ho created history with Parasite at Oscars and while everybody is a huge fan of Parasite, Okja is another masterpiece by Bong Joon-ho that is criminally underrated. The film is based on a young girl trying to protect a beast named Okja from a powerful multinational company. 
The trial of Chicago 7
The film based on the infamous 1969 trial of seven defendants charged by the federal government for conspiracy. It is also predicted to be nominated in the Best Picture category at the Oscars.
Ankhon Dekhi
This independent Hindi film received critical acclaim for its direction and the subject it tried to explore. A film that can be considered ahead of its time dealing with themes that were unseen on screen before.
 Crashing
If you are a fan of Phoebe Waller-Bridge and her writing, well Crashing is yet another feather of achievement in her cap. This 6 episode mini-series is a comedy series that also gets wacky and bizarre at times just like her previous work Fleabag and Killing eve ( writer).
Ratched
An engaging thriller starring Sarah Paulson as the lead can be a perfect choice for a binge-watch.
Hollywood
A mini-series  based on the Hollywood film industry that does not shy away from showing it's unpleasant realities but also explores the joy of film making and love for cinema.
 Unorthodox
This four-episode mini-series about a woman who flees an arranged marriage to start a new life will have you hooked. 
The Irishman
 Robert De Niro, Al Pacino, and Martin Scorsese trio?!!! A combination one can't miss.
 The Sky is pink
The film may not have worked commercially but it will truly win your hearts. Watch this heartwarming and inspiring story of a couple trying to give the best life to their daughter.