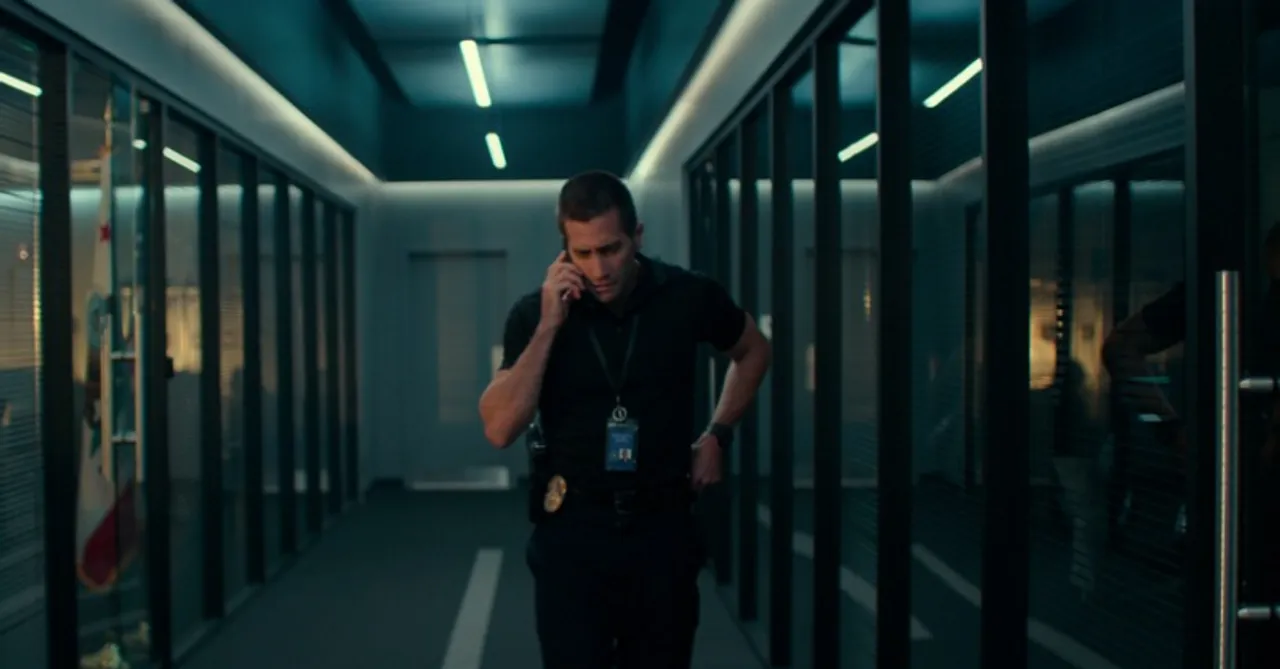 Netflix's The Guilty starring Jake Gyllenhaal is a complete nail-biting thriller that takes you on a ride of an ongoing crime via a 911 call operator.
Netflix's The Guilty is an upcoming thriller that is based on the acclaimed Danish thriller, Den Skyldige. The trailer of the film was released recently and it stars Jake Gyllenhaal as a 911 call operator, Joe Baylor. The trailer looks minimalistic and intense and doesn't reveal much besides the job of a 911 call operator. You only know as much as he knows on the call, a woman has been abducted and she is calling for help from the car.
Joe Baylor is a 911 call operator who handles distress calls and while his morning is going completely fine with funny random calls, he receives one call that changes everything. There is a woman called Emily on the other line who talks as if she's talking to her child so that the man who's abducted her doesn't know who she's talking to. The abductor finds out and Emily cuts the call, and Joe with his limited resources and information tries everything in his power to save the woman but nothing is what it seems like. The situation worsens as Emily's daughter is worried and starts calling to find out about her mother!
Not knowing and being kept in the dark is what gives this film the intense nail-biting thriller feel that always keeps you on the edge. Written by the True Detective creative, Nic Pizzolatto, and directed by Antoine Fuqua, the film also stars Peter Sarsgaard, Riley Keough, Paul Dano, Ethan Hawke, Da'Vine Joy Randolph, David Castañeda, and Byron Bowers. This movie is slated to premiere on Netflix on October 1.
Did this film's trailer blow your mind as well? Tell us your thoughts in the comments below!
For more entertainment content follow us @socialketchupbinge