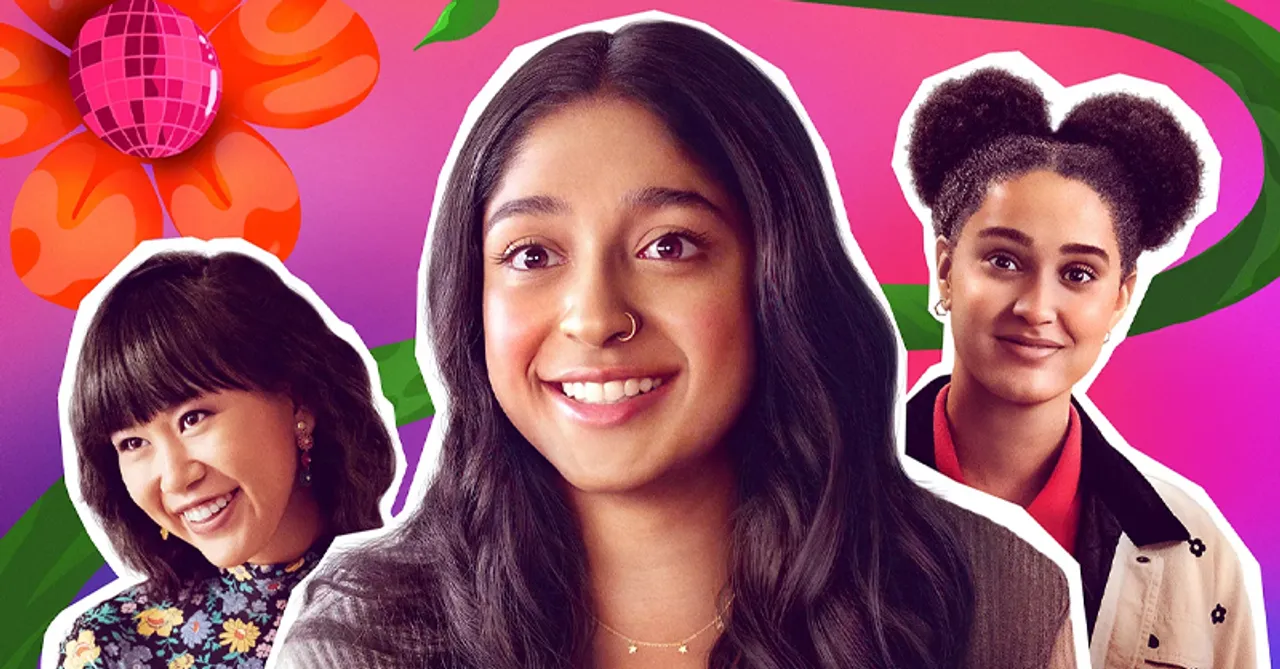 Netflix's final installment of Never Have I Ever premiered on June 8 and the Janta is team Ben and Devi!
Created by Mindy Kaling and Lang Fisher, Never Have I Ever released its highly anticipated season finale this Thursday. It stars Maitreyi Ramakrishnan, Poorna Jagannathan, Richa Moorjani, Darren Barnet, Jaren Lewison, John McEnroe, Michael Cimino, Ramona Young, and Lee Rodriguez. The show revolves around Devi Vishwakarma, a total mess when it comes to her family, relationships and friendships! Season 4 shows Devi and her friend's in their senior year at Sherman Oak High with a lot of boy drama and tons of cry sessions. NHIV season 4 also focuses on Devi applying to Princeton and everything that goes down with it.
The Janta is all in for Ben and Devi's chemistry in season 4. While half of the internet is simping over Ben and Devi, the other half is pretty head over heels for Devi's therapist Dr. Ryan, giving her the Best Therapist of the Year award that she deserves. The Janta is also going ballistic over the Malibu crossover scene quoting "I'm unwell".
Here's what the Janta had to say!
Also Read: As a Genz queer individual myself, I find Devi from Never Have I Ever so relatable!
finished never have i ever..im so sad pic.twitter.com/toz4Wpkldk

— mela ★ (@txtlution) June 9, 2023
the way ben went from thinking of her as crazy devi to being crazy FOR devi. this is so pleasing to my soul #NeverHaveIEver pic.twitter.com/UMLgKkMmrJ

— lucy - ⚠️ NHIE S4 SPOILERS (@benvilovebot) June 8, 2023
Devi Vishwakumar they could NEVER make me hate you #NeverHaveIEver pic.twitter.com/j111MPOcuG

— kayden (@dracaryscunt) June 9, 2023
final scene of season 1 benvi kissing final scene of season 2 ben realising devi wanted to choose him final scene of season 3 benvis first time final scene of season 4 benvi laying in bed together after their endgame THEYRE THE MAIN EVENT #NeverHaveIEver pic.twitter.com/DjfSP36G3N

— nia winnerx1000 (@spelivqs) June 8, 2023
most underrated win in season 4 is that they FINALLY played never have i ever

— mofilafal • ⚠️SPOILERS⚠️ • BENVI MY LOVES (@mofilafal) June 8, 2023
The fact that Maitreyi had chemistry with ALL FOUR of her love interests needs to be studied, like WOW 🔥🔥🔥 #NeverHaveIEver pic.twitter.com/z7vbqZeqBy

— nhie spoilers/justice 4 aneesa (@shipsandfanfics) June 8, 2023
everyone say thak you dr. ryan #NeverHaveIEver pic.twitter.com/2t21gjRkbD

— katie watched never have i ever s4 ⚠️ (@katiepaterow) June 8, 2023
the best couple on and off screen. i'm gonna miss them, NEVER HAVE I EVER U WILL ALWAYS BE LOVED! pic.twitter.com/EJdUGlFl79

— rafa BENVI ENDGAME (@dongttaro) June 9, 2023
y'all might hate never have i ever for being cringe but tbh devi is the only character on netflix that i can partly relate with.

— sh (@midnightmmry) June 8, 2023
i'm unwell #neverhaveiever pic.twitter.com/RwlWEWOnyO

— alexia NHIE SPOILERS (@VlSHWAKUMAR) June 8, 2023
We didn't get Malibu scene parallels but we did get Malibu parallels of nalini x Mohan + benvi, a perfect wholesome ending, I couldn't ask for anything more 😭#NeverHaveIEver #NeverHaveIEverS4 #BENVI pic.twitter.com/6PRyiiPUq2

— Fangirl | nhie day (@Fangirlingotps) June 9, 2023
it's always been them. #NeverHaveIEver pic.twitter.com/XnJJ9ZgYY6

— lucy - ⚠️ NHIE S4 SPOILERS (@benvilovebot) June 8, 2023
Anyone whos mad at the ending probably watched this show blind eyed because ben & devi are perfect for each other, season 4 showed us this again clearly & they ended up together for a reason whether you like it or not🤭 #NeverHaveIEver pic.twitter.com/LxMX1R6bcC

— ♈︎ (@bvbhive) June 8, 2023
What did you love the most from this season? Let us know in the comments below!
For more binge-centric content, follow us @socialketchupbinge.