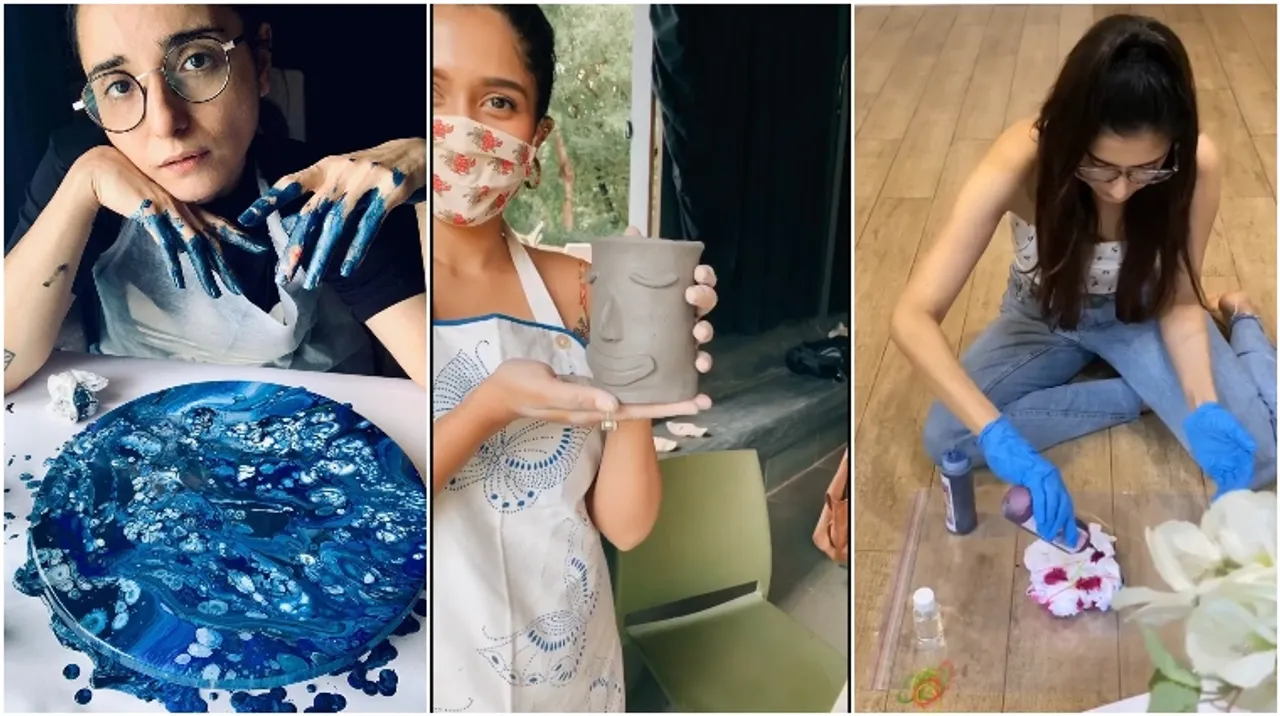 From painting to cooking food there has been a lot that people got to learn with all the time on their hands. Here are all the new skills your favourite creators have learned.
Every person has been trying to make the best out of the time that we have been forced to spend. While some took up new things others took off from where they left. No matter how much we cry over and crib about being under lockdown there has been a lot that this lockdown gave us. And one among them is the chance to improve our various skills.
Our favourite creators and influencers have also been making the most of this time. Many brushed-up on their pre-existing skills while some surprised us by learning new ones. Many Creators learnt a smilart art style called 'fluid art' with the help of Sakshi Lunkad. Their posts have become an encouragement for many who are finding a way to make this lockdown more worthwhile. We have made a list of such creators who learned new skills during this quarantine.
Check out these creators and their new skills: