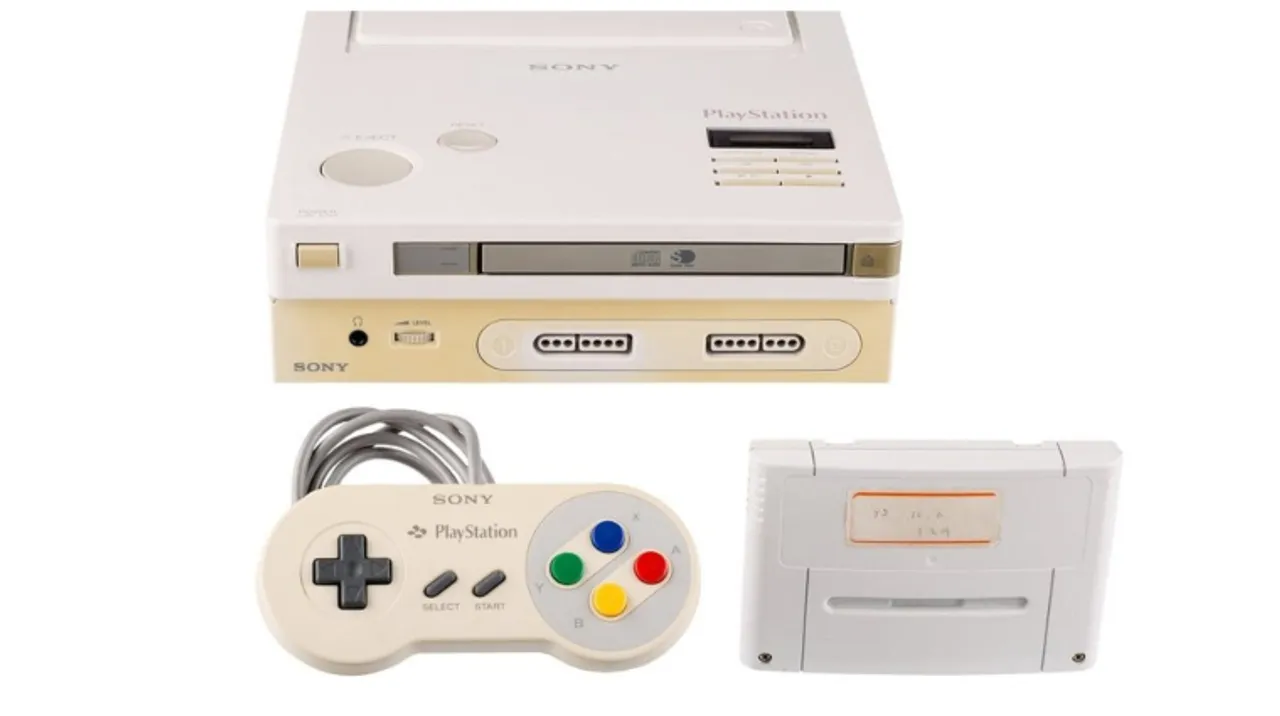 This news will literally wake you up from your slumber! 28 years ago, the Nintendo PlayStation was born and had only 200 to 300 prototypes. In an unbelievable piece of news, the old game console has been sold for Rs 2.6 crore. 
Little did anyone know that a failed partnership between Sony and Nintendo would lead to something like this! This rare gaming console never saw the light of the day, as Nintendo opted to use a Philips CD Drive on the base for the Super Nintendo. All hell had broken loose since Sony had announced its partnership with Nintendo, while the latter went ahead and spoke about the CD Drive with Philips. And the Nintendo Playstation has managed to create waves even out of a failed partnership.
The 'Nintendo Play Station' has sold at auction for $360,000: https://t.co/wi0Nr9PP7m pic.twitter.com/tnBYuTVK1r

— Kotaku (@Kotaku) March 6, 2020
#Nintendo #Playstation #auction #RETROGAMING A CD-based add-on for the Super Nintendo that was abandoned during the collaboration with @Nintendo & @Sony has been sold for over $360 000 US, not an Xbox next-generation console. That's gonna be a new record. ? pic.twitter.com/Yp3kDUnl3A

— Emerik Steben-Taillon (@EmerikSteben) March 11, 2020
'A pivotal piece of video game history': PlayStation prototype from failed Sony-Nintendo partnership draws huge bidding in Texas auction @HeritageAuction:https://t.co/gCYuhKNBkI pic.twitter.com/BDJ56wOpuK

— AntiquesTradeGazette (@ATG_Editorial) March 11, 2020
The auction ended! Piece of gaming history purchased for $360k. https://t.co/5RKGPiJitd

— ????? ??????? ??‍♀️ (@HawkinsTammy) March 11, 2020
The console is rumored to play both SNES cartridges and CD-ROM games, however, no games were launched that worked on the console. Having said that, the console does work as it was tested by the auctioneers with a SNES Mortal Kombat cartridge and the disc drive can also play audio CDs. 
There aren't too many prototypes of the Nintendo Playstation and this particular one sold for $360,000 (INR 2,66,38,920.00) at auction. You never know this might be the only one in existence - after all, only 20 were made! It had around 57 bids that ranged from $15,000 to $45,000 before it reached $360,000. 
And finally... Never-released Nintendo Playstation sells at auction for $300k | @NintendoUK @PlayStation @HeritageAuction #icymi https://t.co/KkRVrS0gE3

— Scottish Financial (@ScotsFinancial) March 10, 2020
Believe it or not, Oculus VR founder Palmer Luckey, who sold Oculus to Facebook, was at one point the highest bidder. He tweeted on Feb 13, "I am currently the highest bidder on this. Who are the other nutters who keep bidding against me?"
Who wouldn't want one of these from #auction?https://t.co/Zx6D539VzR #nintendo #gaming #retro #stylish #oldschool #console

— Wellers of Guildford (@Wellers1866) March 10, 2020
There's no idea about who finally won the auction, as the bidder was requested to stay anonymous. But imagine, the person knows one of the rarest gaming consoles on earth from the early 1990s.