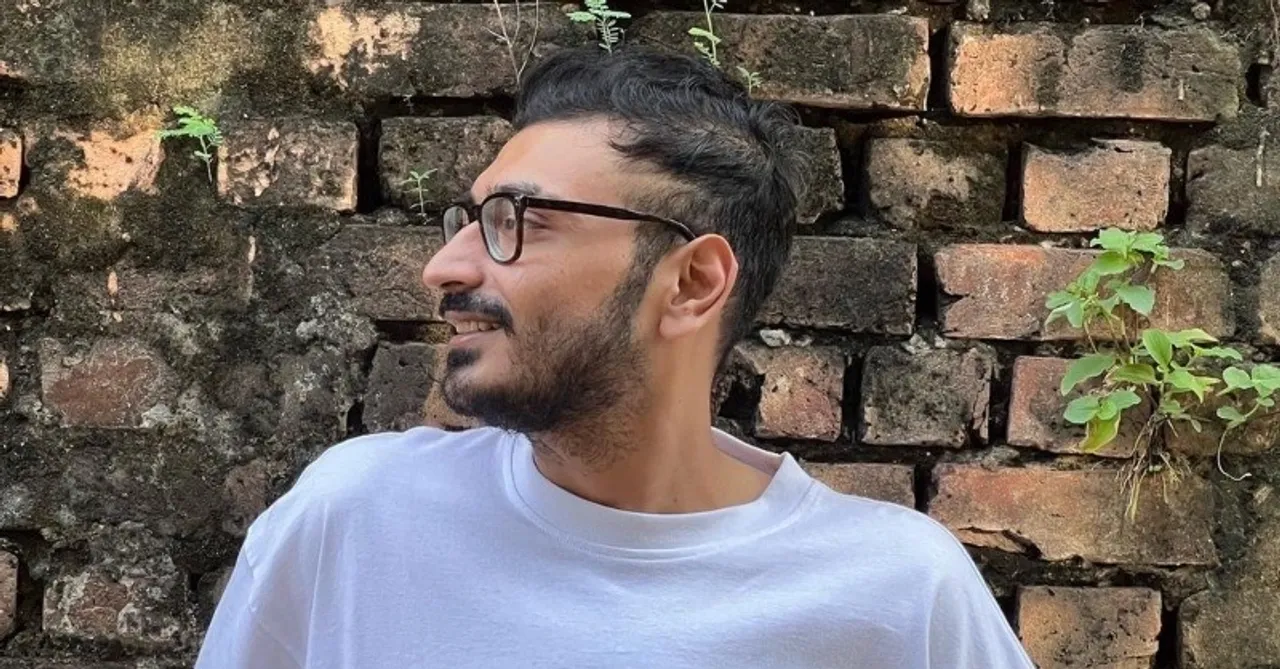 Indian content creator Parth Shah aka Motabhailikes talks about creating a platform that will help youngsters have a better understanding of business, startups, finance and more.
There is something about finding mentors online that is made easy with content creation. People have recognised the power that short-video platforms hold and have managed to use it to spread information that people will find useful. Parth Shah aka Motabhailikes has turned to the world of content creation, creating his own niche in the world of learning and understanding business, startups, finance and more. Talking about content that's not everyone's niche, Parth is doing his best to keep his audience informed.
This journey of his started during lockdown, when content creation saw a boom in India. Parth was involved in a corporate job and had gained upto 150 kgs, all the while he was scrolling through and spending a lot of time on the internet. It was during this time that he wanted things to change. "It has been 3 years now and I have brought my weight down to 85 kgs, co-founded PitchVilla Pvt Ltd, which helps to bring such early-stage promising entrepreneurs onstage in front of renowned investors, and invested in 6 startups."
Also Read: Content creators and Meta collaborate for their latest program #MadeOnReels 
He focuses on preparing content that is against all the misleading fragmentation that he finds on the internet that may misguide youngsters. "When I decided to post content on social media on a regular basis, I just scrolled through Instagram and YouTube and saw that there was a lot of manipulation and fragmentation on social media that was misleading youngsters' motivation in areas like network marketing, forex trading, buy now, pay later loans, and more." He firmly believes that with his page Motabhailikes, youngsters should get an instrumental idea about how micro businesses and startups work and their revenue channel is. Apart from that, they should get a decent idea about how personal finance works in an organic and stable approach, and we just started with the purpose of providing answers to two questions.
"I started with the intent to develop a value ecosystem around our content and around our businesses." He wanted to create a blue ocean for everyone, and the positive reviews that he received from a lot of his young followers gave him the motivation to come up with new ideas that would add more value to his content. Wanting to disrupt all the fragmentation that is being pumped on the internet to misguide youngsters was also something that motivates him to always come up with something new in his content. "So wherever I find that fragmentation, I prepare content that is against it."
"Building the right team and automating the entire process have been my content creation journey's best and worst parts," said Parth when asked what he considers to be the best and worst part of creating content.
While he himself makes sure to keep the excitement in creating content alive, he's always coming up with something new. He also appreciates people putting in the same efforts in today's day and time. He believes that experimenting with their content is as important as trying to stay relevant in the content community. There are always trends, new information, and challenges on the internet that keep updating on a daily basis. He states that anything that adds value to lives is the right experiment and watchable content.
Talking about how his own content has evolved over time, especially with the popularity of short-video platforms, he couldn't help but mention how 'viewership is everywhere.' "You just need to hit the right dot, so we just have to keep trying. Of course, short format videos are easy to make and either give quick information or entertainment, but yes, viewership is everywhere." If there is one thing that he has understand and wants creators to focus on, it's figuring out their niche to be better at creating something that is engaging for their own followers.
Even though Parth is well aware of the hold that trends have in the content space, he himself is someone who doesn't follow most trends simply because he finds them too difficult to follow and re-create. "But I try to keep myself updated on trends that are into business and information, and yes, I recreate a couple of them." As he continues to update himself about new trends, he also makes sure to follow his fellow creators to know what to expect in this ever-changing industry. "I honestly look forward to content made by FinancewithSharan, Flyingbeast, Mostlysane, Kusha Kapila and The Ranveer Show, Abhi & Niyu, Bhuvan Bam."
Parth hopes that the rest of this year would be as 'consistent, upfront and flamboyant' as it has been for him so far.
There is always means for him to find inspiration in and around him. On the content front, he admire a lot of people. He is particularly inspired by Bhuvan Bam's journey and the way he puts passion into what he does. He is always in awe of how he was able to switch from being a content creator to being a producer, director, and actor and manages to continue entertaining everyone.
Have you been following his content? If not then you might want to check out his page @motabhailikes!
For more entertainment, follow us on @socialketchup