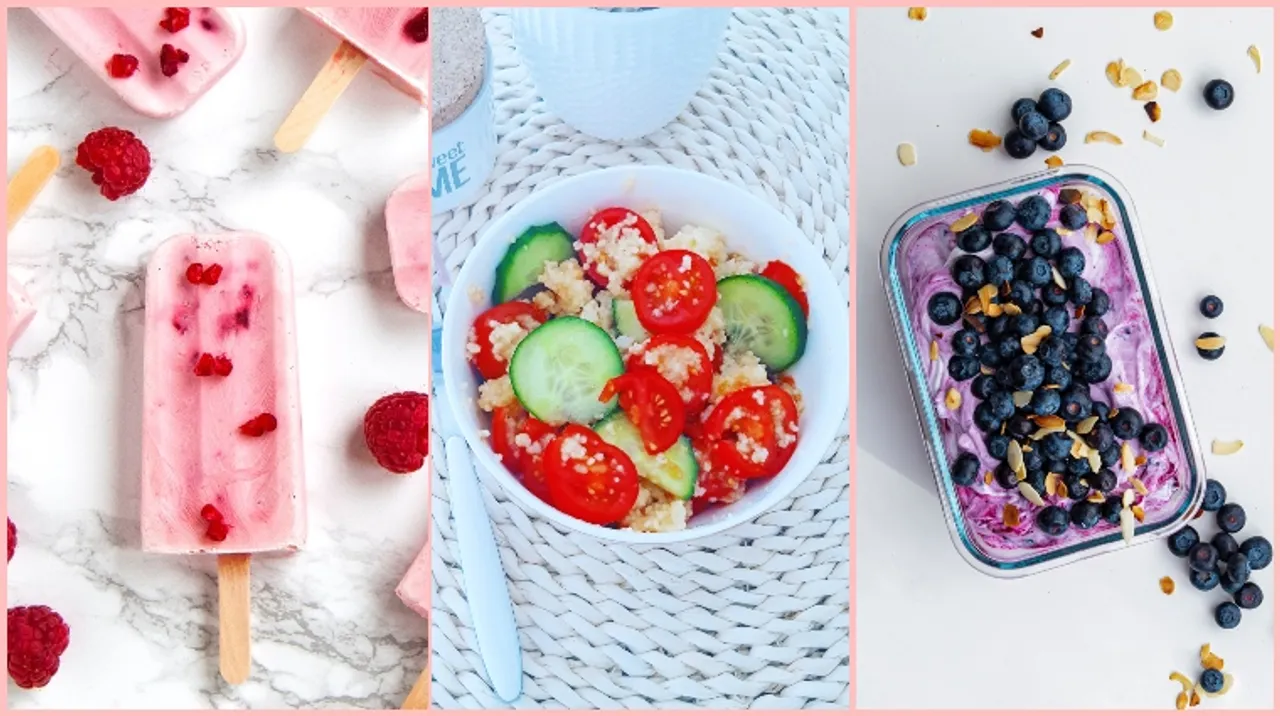 The summer season is here and it's to indulge in some summer snacks that are delicious and guilt-free at the same time.
We've officially entered summer, people! Now is the time to ditch our sweaters and pullovers and start complaining about the humidity. But summer is not all bad. Now we can enjoy sundowners and sip cocktails by the pool, right? The Summer season and the climate of India make us crave cool dishes to munch on between meals. You can dive into the world of popsicles, fresh fruit smoothies and a variety of other Summer snacks to keep you chill. Read on to find out how you can fix yourself a delicious snack before you start drooling just at the thought of them!
Here are our top picks for summers snacks that you can indulge in without feeling guilty -
1. Yogurt
Flavored or not, yogurt has to be on top of the list. Rich in vitamins and minerals, yogurts help to improve gut health and keep digestion problems at bay. If you can add a few fresh fruits to your yogurt, that will enhance its taste and give you a boost of antioxidants as well.
2. Cucumber Salad
Wanna feel 'cool as a cucumber', you gotta have one! Sliced cucumber with a pinch of spices or salt can be a total treat during summers. You can also create a salad by adding seasoned cucumbers along with green leafy veggies.
3. Watermelon
Another hydrating snack! A watermelon is 90% water and also loaded with antioxidants. It definitely helps keep the body cool in higher temperatures and that's why its the ideal seasonal fruit for summer.
5. Mango Lassi
A summer snack can't be complete without including the king of fruits! If you're a fan of sweet lassi, you'll surely love this one. Mix curd and water as you would do for a normal lassi and hold on to the salt and pepper. Instead, add mango puree or pulp to it. For additional taste, you can add honey as well.
6. Fruit salad
Fruits are the perfect snack to binge on during summers. Fresh and juicy fruits like melons, oranges, grapes, apples, litchis, berries and plenty more. You'll get a good influx of vitamins plus antioxidants in the fruits.
7. Cucumber & Mint Raita
Another derivative of curd, the raita with added ingredients. Add grated or small pieces of cucumber along with crushed mint leaves into your regular bowl of curd. You could even top it off with a few fruits to give an enhanced taste. The great thing about this dish is that you can enjoy it by itself or even have it as an accompaniment with your meals.
Which of these Summer snacks are you excited to bite into?