Popular couple content creators, Divya Upadhya and Pankaj Joshi, known by their followers as PJDivya talk about creating content together and falling in love.
How often can people say that they found love at work? Not many but the ones that do happen to have an interesting love story to share with the world. Digital celebrities and Moj's popular couple creators – Divya Upadhya and Pankaj Joshi aka PJDivya are one creator couple who found each other through their work. They never knew that shooting one video together would lead to so much more.
Both of them belong to Indore with a huge follower base. They rose to fame due to their chemistry, natural acting, and dance videos. They've been creating content together for quite some time, especially after one of their videos went viral. Soon, they fell in love with each other and ended up giving out major couple goals to their followers. On Valentine's Day, the couple made the entire Moj family a part of their special moment when in the snow-covered mountains, PJ asked Divya to be his valentine forever. The video became popular and got them 840.1K views.
With more than 7M followers on Moj, they kept their followers entertained during the lockdown by shooting separate videos and sewing them together since they were in different states. We had the opportunity to have a chat with Divya and Pankaj who shared their experience of being in the content creation business together.
Here's what Divya Upadhya and Pankaj Joshi had to share:
How did your journey in content creation begin?
We began our content creation journey a few years ago under the storytelling content genre when short videos only meant lip sync videos. We made our first video together two and a half years ago. Our followers were ecstatic, and we received a tremendous response from them on our video.
People love to watch you guys together but not many might know how you guys met. Would you like to share that with us?
We first met two and a half years ago, during one of the video shoots for a Mother's Day activity in a public park. We didn't even know each other's names at the time, but after that video went viral, we reconnected, and that was the beginning of our love story which started off as friendship. Since then, we've been making adorable romantic videos, lip-syncing videos, and funny videos that are loved by our fans.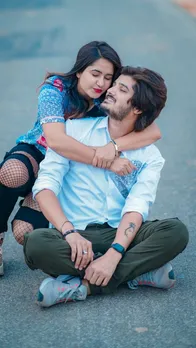 Was it always the plan to create content together or did it just happen?
It was pure serendipity, and it has led to a very interesting journey that has resulted in us being on Moj and led us to have a combined follower base of over 15 million. 
What according to you is the upside of creating content online and following trends with your partner?
Since we both are content creators, we're aware of new trends and what our audience enjoys. We have a very deep connection and bond, so it's our natural chemistry that reflects in any kind of video content we create, whether it's dance, storytelling, or following any trend. 
Who comes up with the ideas on what goes up between you two?
Divya is the more creative one. She's the one who comes up with creative and fun ideas, whereas I primarily focus on the production part of the video. We have an interesting video collaboration in mind which is with Bollywood's leading actors Deepika Padukone and Ranveer Singh.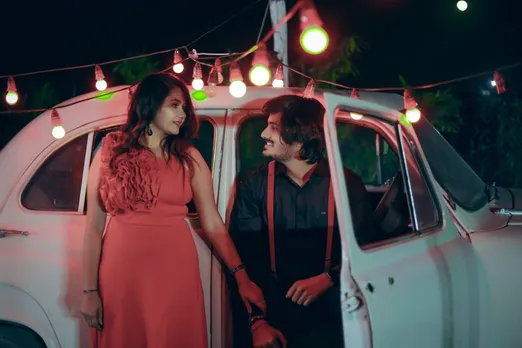 How have short-video platforms like Moj helped creators like you?
We joined Moj a year ago, and the platform has become an essential part of our content creation journey since then. Team Moj has consistently motivated and supported us while helping us develop some great content. We also love the cool features, filters, and lenses that Moj keeps launching as it has helped us create fun and engaging content. Our fanbase on Moj refers to us as Moj Stars.
Do you follow any other creators who inspire you? If yes, would you like to collaborate with them?
We love Awez Darbar as his content is so innovative that he always comes up with something new and interesting every time. All his videos have unique content which makes them very captivating. 
If your fans had to give you a name as a couple, what would you like to be called?
Our fans have already given us a couple of names, PJDivya, which encompasses our love and bonding, so we don't believe we want to be renamed.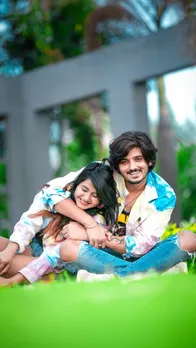 Don't forget to check out Divya Upadhya and Pankaj Joshi aka PJDivya on Moj.