Rajesh Kumar, who played Rosesh Sarabhai, was loved for his absurd yet super creative poetry! Here are some of the funniest poems that were recited by him on Sarabhai vs Sarabhai. It's highly recommended that you read them in Rosesh's tone.
Rajesh Kumar AKA Rosesh Sarabhai is the king of comical poetry and it is the perfect day to celebrate his poems and recite them in his style. No matter how hard you try, you can't beat him and his way with poems!
It's Bad Poetry Day and we have curated some of his funniest poems from the show. Even the mighty virus could not kill his passion for poems. He has come up with some apt and hilarious lockdown poems! Mumbai Police couldn't help but share them on their social media account and it sounds like an ideal way to raise awareness and bring a smile on everybody's faces!
For all Rosesh poetry fans.. here is the video version of all poems.. courtsey @MumbaiPolice .
Chahe jao Paris ya phir Rome
U will be safe if you stay at home
Whoooopieeee!! @CPMumbaiPolice @sumrag @TheRupali @JDMajethia @sats45 @Deven_Bhojani @aatish304 pic.twitter.com/lyauFFiExx

— Rajesh Kumar (@Rajesh_rosesh) April 14, 2020
Shaving ke liye cream se better hai foam
Shaving ke liye cream se better hai foam

During the lockdown, please stay at home#LockdownLessons #TakingOnCorona pic.twitter.com/IpNwBzOzQR

— Mumbai Police (@MumbaiPolice) April 14, 2020
Check out some of the most absurd but entertaining poems by Rosesh Sarabhi:
"Hawa mein hain khushi ki aroma jeet gayi momma, jeet gayi momma.
Say hi to happiness and tata to trauma, jeet gayi momma, jeet gayi momma."
"Popat Kaka ki atma ka, Popat ud gaya ud gaya rey…​ Shristey k sajjan haath se popat jud gaya, Jud gaya jud gaya jud gaya rey."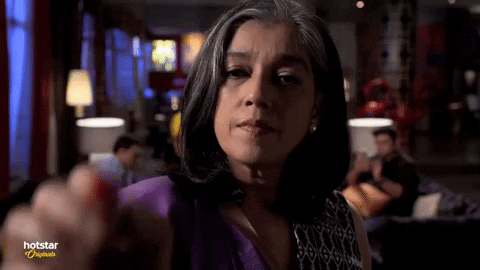 "Momma ka purse, jaise hospital ki pyaari koi nurse… Purse mein rakha tissue paper karta hai paseene ka ilaaj… Aur lipstick ho jaise, bhooke hotho ka anaj​ Momma ke purse ka hai makhmali sa sparsh​… Momma ka purse, momma ka purse"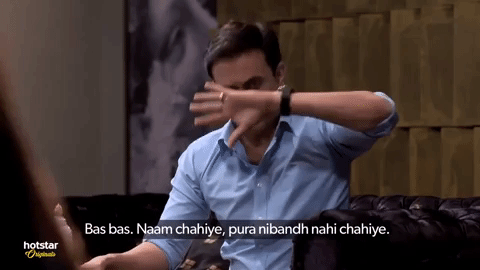 "Tum samjho to mujhe bhi samjhana, kyu mera jeevan hai khokla​… Pagal baawra sa anjaana… jaise baasi khaman dhokla"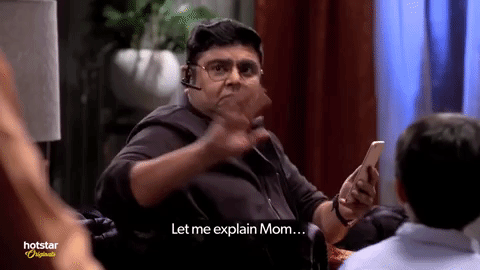 "Khatar khun khatar khun khatar khun, sun mere dil ki dhun,
Tere pyaar ki oiling mil gayi isey, Toh khatar khun ka ho jaayega gun gun."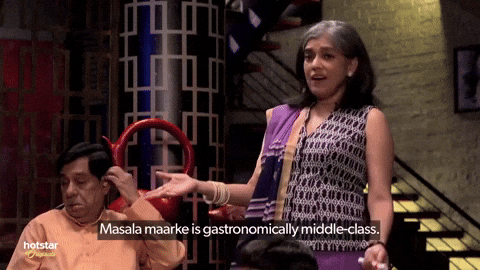 "Ek teen pair waala kutta. Isko kabhi bhagaana nahi padta… Susu karte waqt, Use pair uthaana nahi padta"
"Sone jaisa rang hai tera, aakhe jaise moti, laash jaisi dikhti hai jab khuli aankh se soti     machli bu bu bu bu bu bu bu bu kissi de do choti choti…"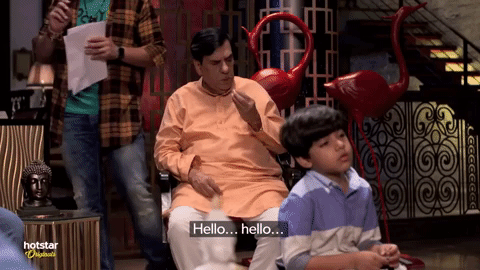 "Ek common man ko mili hai pari, jaise cheeku ke saath ho raspberry… Aage aage momma aur peechay peechay daddy, jaise ho Tom and Jerry    Momma hai sweet srikhand and papa ghee wali poori​    Mauka hai khushi ka aaj, momma aur daddy ki anniversary!"