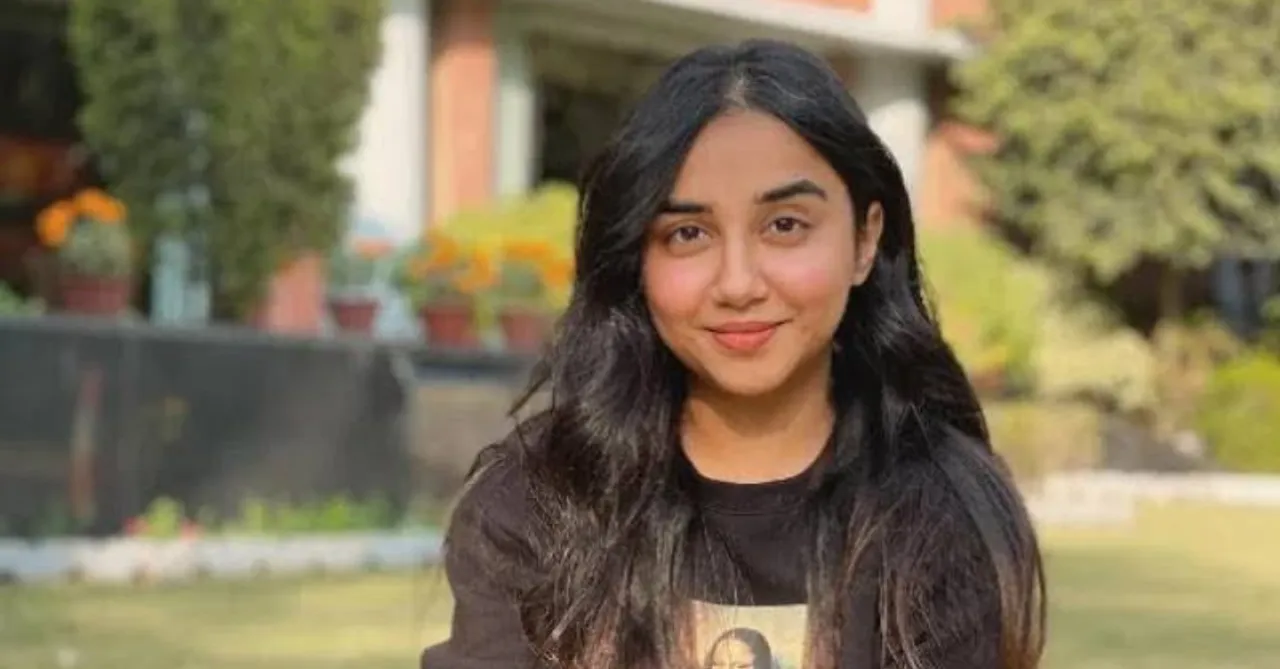 Prajakta Koli, aka Mostly Sane, is one of India's most popular comedy creators. An RJ turned Creator, her story reminds us to be hopeful and believes in the plans that destiny has laid down for us.
It's almost impossible to miss Prajakta Koli with everything she is doing. No matter what the form of entertainment, we have seen her grace her presence with her enigmatic self. From creating, telling stories, and inspiring, she never misses a chance to do what she does best, which is to entertain her audience. She is part of a Netflix series, made her Bollywood debut in 2022, and also represented India on global platforms. This journey that she has had so far makes us wonder how she manages to do it all. All we and her DumDums know is that it's Prajakta's world, and we are just living in it.
We all know the pain of loving something and not being good at it. We start something out of our love for it, but any lack of appreciation and guidance may have us doubting our choice. Born in a middle-class family, Prajakta was raised in Thane and she always wanted to be a Radio Jockey for which she worked hard enough to get an internship opportunity at a radio station. But her RJ career didn't pan out as she wished it would. At this time, she was also posting content on YouTube that found its way to Sudeep Lahiri's (One Media Entertainment) attention. He saw potential in her content and suggested she pursue that instead. Despite her reluctance initially, she chose to try it when content creation was not considered a mainstream career in India yet. She started her YouTube channel and it gave us the Mostly Sane we know today. Prajaka's journey only reminds us to not lose hope if we cannot do well in things that we are passionate about, there will be many more opportunities.
As we celebrate her birthday today, we decided to list down some of her early videos that were an inspiration for many to choose content creation and a source of entertainment for us as audience.
Let's revisit some of her best videos:
Happy Birthday Prajakta!
For more creator-related content follow us at @socialketchup