Check out how one of Bollywood's iconic villains, Prem Chopra still manages to hold his place in the world of on-screen crimes.
Indian Cinema has, over the years managed to give the audiences a set of favourites that never seem to go away. From great stories one can binge on to amazing characters one can resonate with, there is a lot that the movies deliver. With the idea of heroes and protagonists changing over the years, there is no such character that is completely white or black. People are given characters that are grey with their own vulnerabilities that they can relate too. No matter how much audiences love these characters and stories, the ones from the past always stay close to our hearts. Movies with a strong villain who gave the hero a tough time and a chance to be all good are the ones we still love. Talking of such characters, Prem Chopra makes it to the list.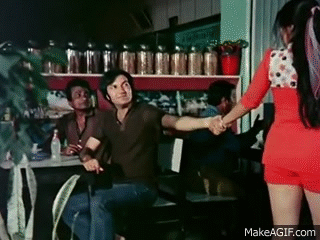 A villain from the times when every sinister went overboard and tried hard to show their evil side. Prem Chopra, from the movie Bobby, was able to create fear even without playing a larger-than-life character. His straight out persona and evilness did all the work for him. He managed to create his own league as the baddie enjoying an equal screen-time as the hero of the movie. He became the superstar of his own realm of wickedness and crime. A womanizer who made every woman fear for their lives, he saw his creepy vibes get to everyone. Even though he said, "Kya hai na ki zamaane ke saath saath har cheez badal jaati hai" his place as one of the most iconic Bollywood villains stays intact.
The character was played by the actor with the same name, Mr Prem Chopra. He is an actor who has appeared in many Hindi and Punjabi movies over the years. Being part of over 380 films over his career span of 60 years, he has been able to connect with the audiences with all kinds of emotions. He was part of a number of movies where he played the lead roles, but according to him, these movies did not do well at the theatres. This encouraged and opened a new door for him where he gradually developed and came to be known as one of the iconic villains of the industry. Prem Chopra is also an actor who has been part of 19 movies where he was the villain while Rajesh Khanna was the protagonist. He has a biography titled Prem Naam Hai Mera, written by his daughter Rakita Nanda that was released in April 2014. It is said that the actor readily agreed to be part of the movie, Bobby even without reading the script. The director kept it from him until he reported at the set.
Here are some of the iconic dialogues by Prem Chopra from Bobby:
"Prem naam hai mera… Prem Chopra"
"Main woh balaa hoon, jo sheeshey se patthar ko todta hoon."
"Kisi khoobsurat ladki ko dekh kar koi chede nahi … toh hamari society mein badtameezi mani jaati hai"
Him and his evilness definitely won hearts, while giving us an iconic catch-phrase.