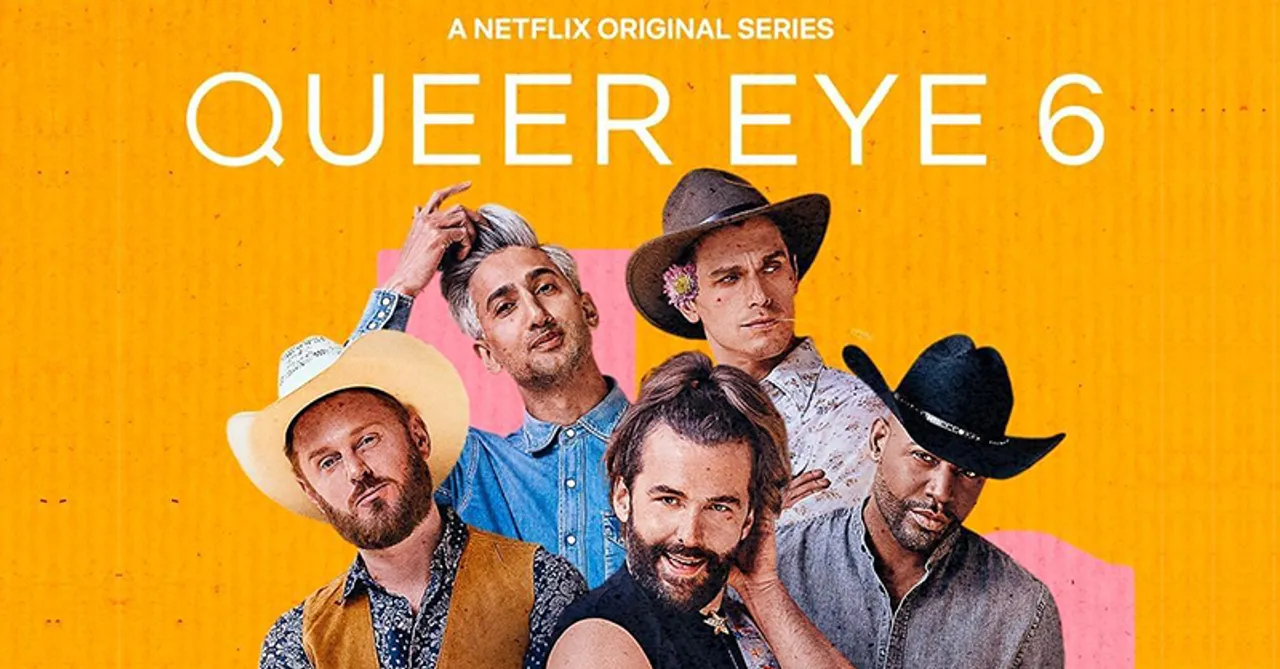 Think of Queer Eye as MTV's 2004 American television reality show, 'Pimp My Ride' but for your heart and soul. Caution: If you're not used to strangers being kind to you, you will end up crying throughout this series!
Created by David Collins, Queer Eye talks about how to live your best life with the help of 5 queer people aka the Fab Five who work on helping every nominee see what they're unable to see for themselves and teach them everything about self-care by covering different areas of their lives that they need help with.
Cast - Karamo Brown, Jonathan Van Ness, Antoni Porowski, Tan France, and Bobby Berk bring so much energy and love with them in every single episode, sometimes dancing, sometimes gliding in people's homes which helps you be just that excited about working on yourself. Each of them talks about their individual struggles throughout the series while helping a nominee feel less alone and their vulnerability is beautiful to watch.
Storyline - Every episode of Queer Eye focuses on one person nominated by their friends, family, or colleagues. Once the Fab Five - Karamo Brown (culture), Jonathan Van Ness (grooming), Antoni Porowski (food), Tan France (fashion), and Bobby Berk (design) get a lowdown on them, they approach every nominee individually to understand what's holding them back from living their best lives and help them navigate their way through it all. How? With life-changing haircuts, home transformations, lifestyle tweaks, sitting with a life coach or therapist, and helping them heal.
Watch the trailer of Season 6 here!
What I liked - 6 seasons of this show cover people from literally all walks of life which makes this show so inclusive and easy to relate to. The number of feelings that come up while watching Queer Eye is literally ridiculous because the Fab Five aren't simply giving life makeovers; they're understanding people, their hopes, dreams, feelings, and trauma and helping them heal with a heart to heart, very real, vulnerable and difficult conversations. Every episode of Queer Eye talks about things we usually brush under the carpet because they're so difficult to deal with but that's not all it does, it handles these conversations with a copious amount of compassion, kindness, and warmth!
Also Read: #BingeReccomends: Netflix's Principles of Pleasure will 'arouse' a better understanding of women's sexual needs
For more reviews, follow us on @socialketchupbinge