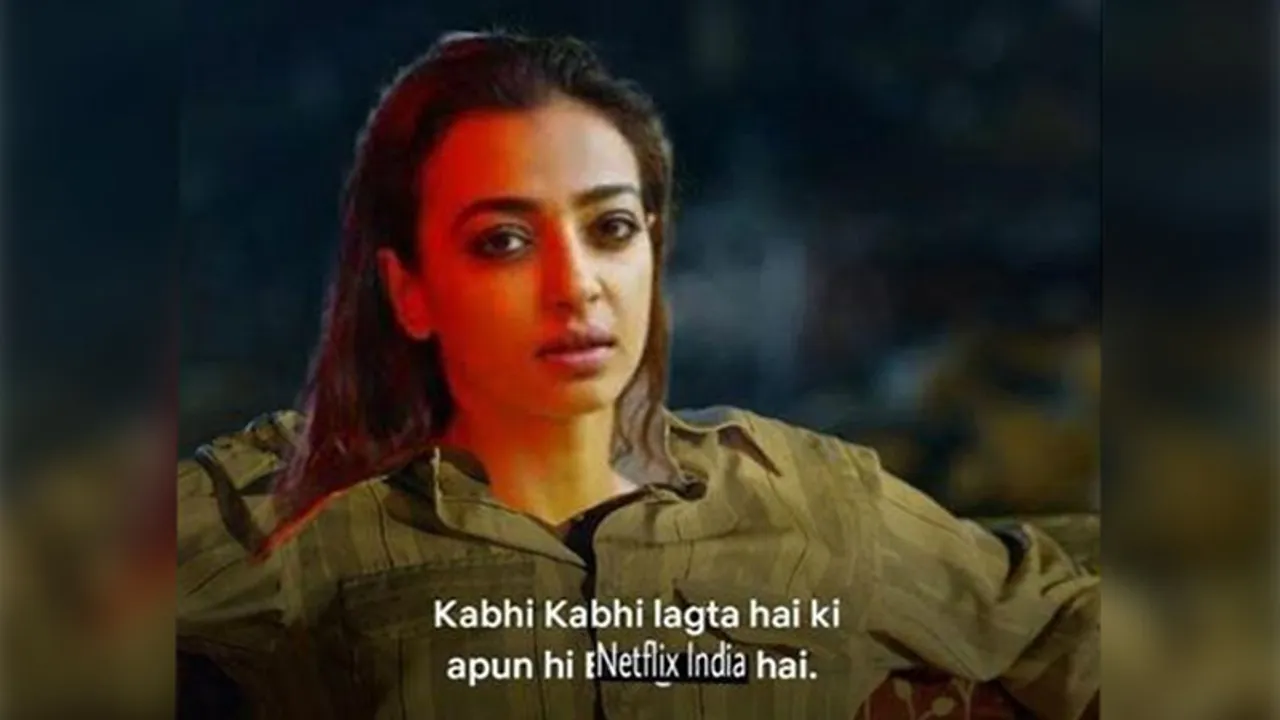 Radhika Apte is literally all over the internet right now. Be it on Netflix screens or viral memes! The actress was seen in Lust Stories, Sacred Games and recently in Ghoul. 3 projects back to back with Netflix surely caught the netizens' attention and brought in a new wave of Radhika Apte memes!
Although what I loved the most in between this battle of memes is Netflix India's solid comeback! Netflix always keeps its Twitter audiences entertained with quirky tweets (remind me to talk about it later) and this time was no different. They came up with a video spoof with Radhika Apte about being cast repeatedly and it is hilarious! Check it out:
Whatever the role, Radhika apt hai. pic.twitter.com/H5vAI81qMG

— Netflix India (@NetflixIndia) August 27, 2018
And if that wasn't enough, these tweets and Instagram posts of Radhika Apte memes are funny af!
Pad Man is now streaming and we're not just saying this because Radhika Apte is in it but yes Radhika Apte is in it.

— Netflix India (@NetflixIndia) August 28, 2018
So sweet!
Netflix went all out when they did this though!
The memes posted were based on the fact that Radhika Apte is simply EVERYWHERE! And it is partly true but then YOU GO GIRL!
Here are some of the funniest Radhika Apte memes on social media and you need to see them like NOW:
1. Like I said, she's EVERYWHERE!
2. Radhika doesn't need a script, the script needs Radhika!
3. Weekend plans: Sooryavansham and chill.
4. Come on! The best love story has to be Gaitonde and Kuckoo! No? Just me? Okay.
5. Honestly, I don't think I am ready for that kind of commitment yet!
6. Just say the word, Radhika.
7. Why look somewhere else when they have the powerhouse?
8. Audience bolta hai abhi bas ho gya!
9. Logic game on point, Netflix.
10. Netflix: You're all we need.
To be honest, these Radhika Apte memes were hilarious, but I still think Netflix India won this battle with their comeback!
What's your take?