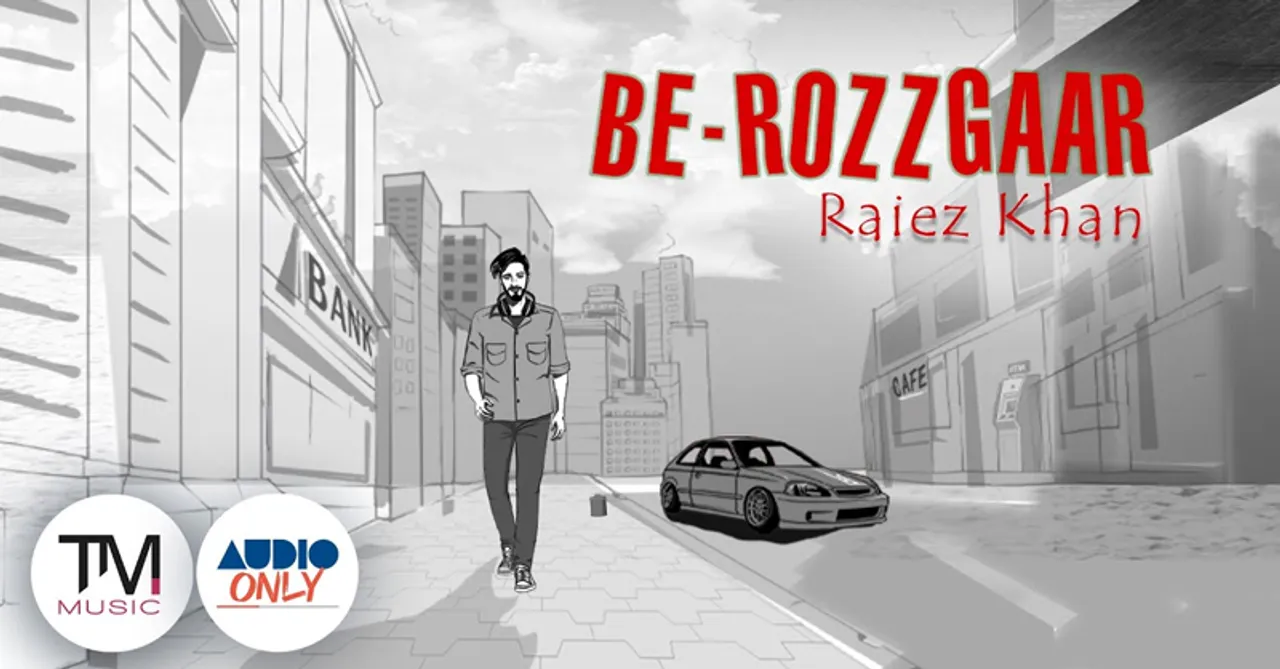 Raiez A Khan's debut single Be-Rozzgar released by TM Music's Audio Only is now available on all major music platforms.
TM Music's Audio Only announced the release of, Be-Rozzgaar, a new song by Raiez A. Khan. The song, which marks the beginning of Khan's musical journey, is now available on all major music platforms.
Be-Rozzgaar, which translates to "unemployed", is a piece that explores the early stages of an individual's career, particularly those starting on entrepreneurial or artistic paths. It encapsulates the experience of those who face skepticism and doubt from others at the outset of their journey.
The song is a narrative that delves into the theme of personal determination and the courage to follow one's own path, despite societal and closed ones expectations. It reflects the modern-day struggle where societal pressures often conflict with personal aspirations. It serves as a reminder that pursuing one's dreams often comes with its own set of challenges.
Raiez A. Khan, the artist behind Be-Rozzgaar, has not only sung but also written and composed this song. His unique perspective and lyrical prowess are evident in this composition, making it a much-anticipated addition to his musical collection.
"Life's journey is indeed a funny and unpredictable tale, filled with the voices of others trying to guide us as we grow. But in the end, it's about having faith and courage in ourselves, even when those same voices may advise otherwise. Be-Rozzgaar is a tribute to all the self-confident souls patiently awaiting their moment to shine, undeterred by the naysayers who claim it's time to rest. It's a celebration of those who stay true to their path, regardless of external opinions. As an artist, I draw inspiration from such resilient spirits, and through my music, I hope to inspire others to embrace their uniqueness and persevere on their own extraordinary journey." expressed  Raiez A. Khan
Sharing his thoughts on the tune, Rohit Sobti, Co-Founder, TM Music said,  "Raiez is a Woke Artiste who creates music which is voice/feeling of lot of people . He has lived and improved on this song for many years along with his band Badmast. At TM Music, we are committed to promoting talented artists like Raiez A. Khan, who bring a fresh perspective and genuine emotions to their work. Be-Rozzgaar is an exceptional song that captures the essence of perseverance and self-belief. We are thrilled to have Raiez as part of the TM Music family and look forward to supporting him as he continues to create meaningful music that inspires and connects with people on a deeper level."
For more entertainment, follow us on @socialketchupbinge