Take a look at how Ritiesh Deshmukh managed to give us the chills with his first villain character as Rakesh Mahadkar from Ek Villain.
How often do you find a character interesting for the sheer amount of surprises that it has to offer when it comes to movies? It's rare but when we do, we love them. It takes a number of gripping layers of thoughts, virtues and vices for any character to become interesting. We tend to find ourselves inclined to roles that come as a surprise rather than the once that are predictable. Same applies to any character. Over the years, movies have given us an array of painfully simple as well as intriguingly complex characters. While some are the typical ones, others have their uniqueness. And we can't deny the fact that Ritiesh Deshmukh's character Rakesh Mahadkar from Ek Villain fell into the latter category came with its own set of uniqueness.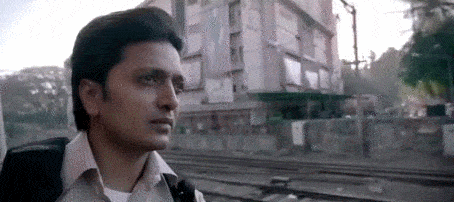 Rakesh Mahadkar is nothing but a product of society's constant gender stereotype and pressure. He is a depiction of what can happen when everyone is forced to conform to society's norms. Rakesh is the middle-class 'good' man who is oppressed and demanded by society to behave and live in a certain way. Patriarchy and the age-old idea of a man being able to provide everything that his woman needs him to have also contributed to turning him into a grey character. All he ever needs from his wife is love and appreciation. And every time he is denied of the same, Rakesh goes hunting for his kill. He is the psychopath who has been suppressed to the level that it becomes difficult for him to take any of criticism, especially from a woman. And what is scary is that his idea of killing these woman is to stop him from killing his own wife who he loves dearly.
Ritiesh Deshmukh is an actor who is well-known for his comic timing. He has excelled in the same and has also given us some great movies that we can still laugh at. Although there are very few of solo-leads to his name, multi-starrer movies have proved to be lucky for him. However, he shocked the audiences and the film industry with his choice to play Rakesh Mahadkar, the crazy villain from Ek Villain. With this movie, he proved that he can do a lot more than comedy. While Siddharth Malhotra was the hero of the movie, Ritiesh managed to steal the spotlight.
Here are some of the iconic dialogues by Rakesh Mahadkar:
"Tumhe maar kar main apne pyar ko zinda rakhta hu"
"Sorry, aaj ke baad aapko shikayat ka mauka nahi milega"
"Jab mujhe pata chala wo maa banane vali hai tab mujhe utni hi khushi mili, jitna ek ke sath ek offer ka milne par hoti hai. Shampoo lo to tikiya free, maa ki jaan lo toh beta yaa bitiya free"
"Tum sabki nikalti jaan ke saath… meri har chinta, sari stress bhi nikal jaati hai"
"Tum sab ke dard mein mujhe khsuhi nahi milti, sukoon milta hai"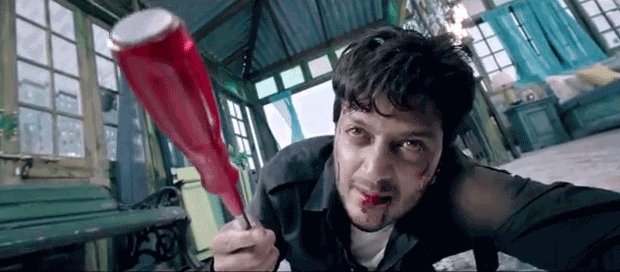 He has since done several other layered characters but this one has left a mark on the audience for sure!