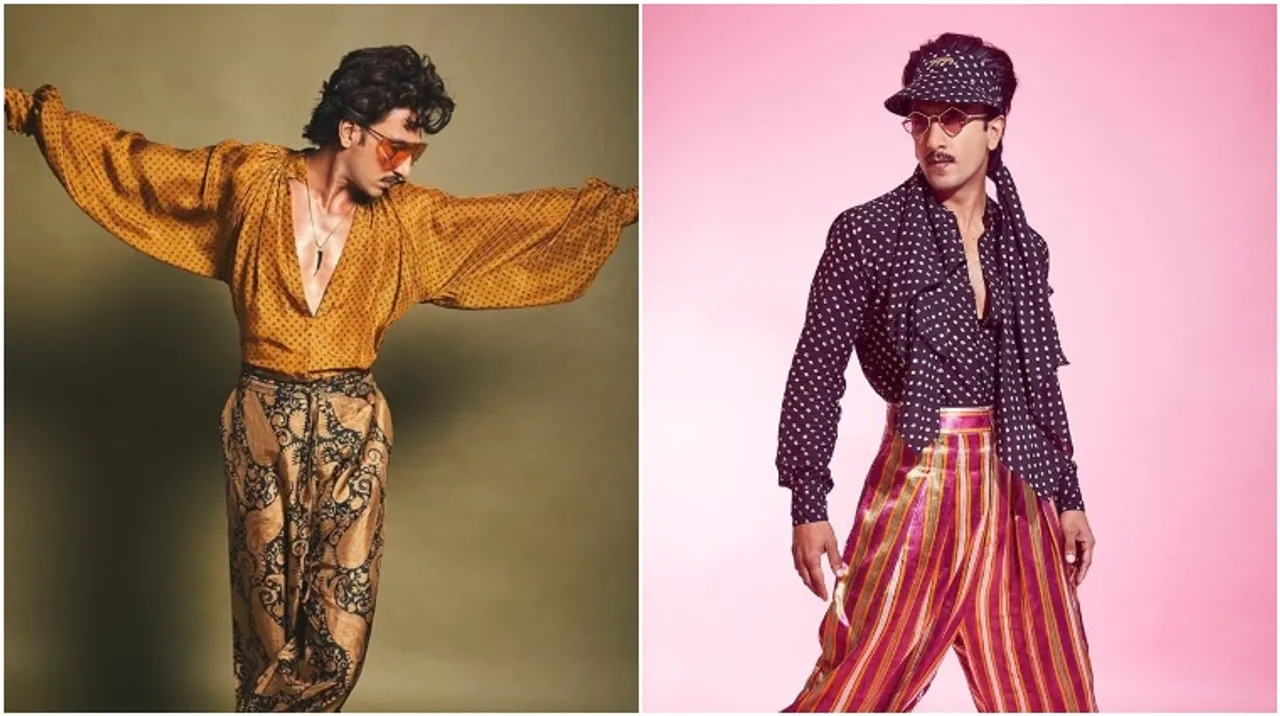 On his birthday, we take a look at some of the best Ranveer Singh outfits that make up for the perfect lockdown fashion.
Bollywood celebrities, apart from their movies are known for their fashion. Fashion in the industry is important like any other aspect. Audiences love to see their favourite stars walk the red carpet dressed in designer outfits. And while we speak of fashion and Bollywood, it is hard to not mention Ranveer Singh.
He is one actor who has made it to the news with his bestowed fashion choices. From movies to clothes, there has always been something unique that makes Ranveer stand out in the industry. He is one actor who doesn't stay away from trying out new outfits and surprise his fans. Ranveer has also been able to break stereotypes and don skirts, neon colours and a ponytail on a suit while making it look sexy and classy at the same time. His passion, energy and enthusiasm show in everything he wears, and that is what makes him even more special.
With us being under lockdown, there is not much that we do when it comes to fashion and outfits. We are all there sitting at our home wearing the same pyjamas for the past three days. While we still can't wait for things to settle so we can go out, there is a lot of fashion choices that we can try at home. Ranveer Singh is the perfect catalogue who has given us some of the best lockdown outfit inspos in the past. These outfits look fashionable and comfortable at the same time!
Take a look at these Ranveer Singh outfits: