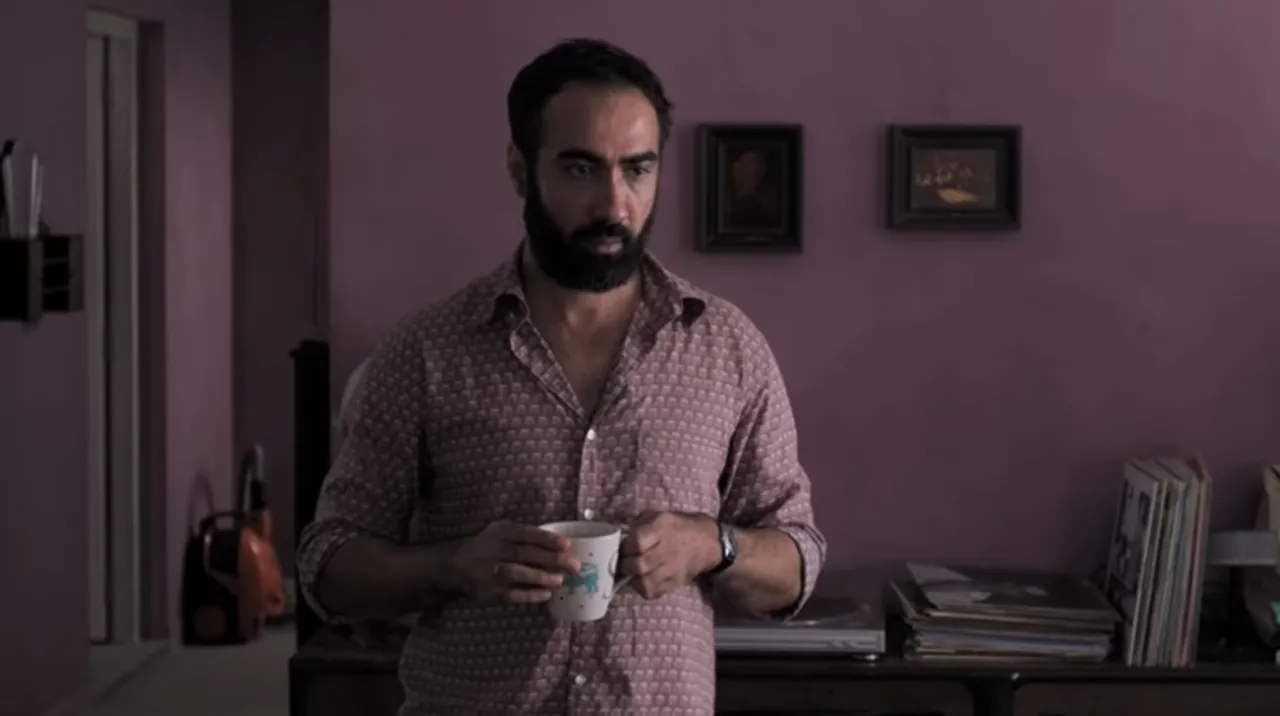 Check out our latest conversation with Ranvir Shorey as he takes his audience on a comical stride with his latest release, Khadhak streaming on SonyLIV!
Set during the Diwali festival, Kadakh is a murder mystery, when the party with friends goes south with some uncomfortable revelations. A dark comedy unfolds as the friends, find a dead body cramped in a trunk amidst the Diwali celebration. Ranvir Shorey who plays the role of a higher middle-class man, Sunil shares how working with Rajat Kapoor has always been a pleasant experience for him. Commenting on Cyrus Sahukar's mind-blowing acting, Ranvir talks to us about working in a dark comedy murder mystery movie. Along with these, the movie's fun cast also includes Mansi Multani, Shruti Seth, Palomi Ghosh, Vinay Pathak, Waris Ahmed and others!
Here is what the entertaining conversation we had with him regarding his lockdown routine, shooting the film and decoding his character:
Kadhak has a mind-blowing cast, how was working with them and what makes the film special to you?
"Every film I do with Rajat is special because every film I do with him is a learning experience, growing experience and enjoyable experience. And more so, because we were working with the whole bunch of cast, we are friends, so it was great fun to be able to spend thirty nights and be able to shoot this film at one stretch. Great memories in making this film. And it's a really funny, drama, comedy."
We have seen you in several roles. How did you achieve the timing in a dark comedy?
"Every scene has its own rhythm and demand and I think it is an actor's job to bring to life something which is between the lines. The writers have the ability to take reality and drama and put it in lines and its an actor's job to unlock it and bring that to reality. I don't think in my approach to comedy is anything different from drama, except sometimes you have to control your own laughter. No matter how funny it is, you can't laugh."
You are a protagonist in the story. And the conversations around you are uncomfortable yet funny. How did you prep for this role?
"Not really. I am playing a higher middle-class person in this and as a character, there was no special prep required, but what we did was a good workshop between me and Mansi (who plays my wife). It's important to keep the synergy going in the actors and the cast. We did a few workshops and reading for that. But as a character, I am not playing anything outstanding. He is just a higher middle-class guy. It's just a Diwali party gone wrong. That's all."
The entire film is set in a house, do such tight setups affect the films drastically from a creative angle? 
"For an actor, it's not very different but for a filmmaker, it's very difficult to pull off the entire film within one space. Rajat Kapoor is a master in the class and when you watch the film you won't realise that the film is set only in one house."
What is your view on films releasing on OTT platforms? 
"OTT is a god-given gift. It's a blessing! Any way you look at it because a lot of independent technicians, artists including myself were finding it very difficult to work across because it's controlled by the biggies and big fish eat the small fish. Certain democratization of content happens on OTT because not only technicians, artists and filmmakers are able to have a platform to reach the audience, the audience also has a way to reach to the content that they want, when they want and how they want. I think it's a blessing but as far as OTT is concerned, it's more for producers and distributors to assess whether they should wait for theatres to open or whether they should release on OTT."
What is your anticipation from the film?
"People always say we should watch small films but I don't know how many people do it but I hope people watch this film because it doesn't have a big budget but have a lot of hard work and passion. One can only hope for the best."