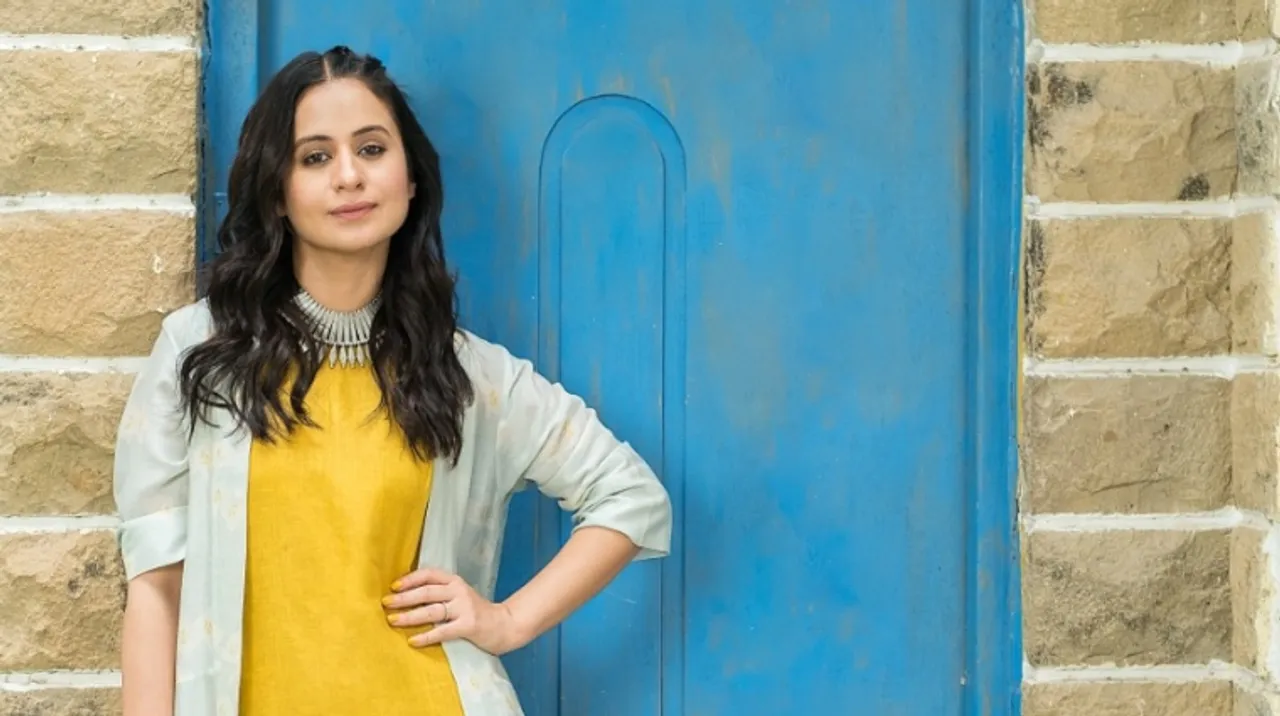 In conversation with the versatile actress, Rasika Dugal as she opens up about her first lead role, driving the narrative and lots more on the upcoming addition to Hotstar Specials, Out of Love.
The last few years have been great for content with engaging shows coming up on various OTT platforms and Hotstar is certainly one of them. The OTT platform which already has a variety of shows for its viewers is coming with a new offering called, Out of Love. The show starring Rasika Dugal and Purab Kolhi is a gripping drama series about a marriage that's been poisoned by infidelity. An official adaptation of multi-award-winning series Doctor Foster, Out Of Love raises a key question - when faced with infidelity what would you do. Forgive, Forget or Fight?
We recently caught up with Rasika Dugal and delved straight into getting to know about her character, her take on relationships and more.
Here's how our interaction with Rasika Dugal went...
What made you choose this show and this character?
"I have had a lot of interesting work in the last 2 years and I have been more than grateful. Just the variety and quality of work with the different genres that I have been a part of and a lot of different characters within those genres. And all of it has been very gratifying. But I've been looking for a role in which I am driving the narrative and this was that. I wanted to see for myself as an actor whether I can be engaging and interesting when I am in almost every frame of a show. Because I have always believed that if you are truthful and committed to a scene as an actor, it will always be engaging. A lot of performers don't look at it like that, a lot of performing arts don't look at it like that. This is either going to prove me wrong or right."
What did you think of the script and concept of Out Of Love when you were approached for it?
"It thought it was a very nuanced and intricate examination of a relationship which has seen infidelity and I was interested in it. I thought it was not making any moral judgements, it was not saying what is right or what is wrong. Also, Meera Kapoor being the protagonist was also empowering her with a lot of choices, empowering because it chose to tell the story of her choices from her perspective. Often women get left out of the main narrative and they forget to tell what they felt, or what they thought. Even in a society, we often forget to ask how are you feeling. We assume that most decisions are based on their relationship with others and often male figures and not for their own. But because this story has so much of her and you're with her all the time, you connect with her as a human being. So, she is not a cardboard cut out."
The show is an adaption of an English series called Doctor Foster. Did the original show and character influence your role in Out Of Love?
"I watched it but I didn't want to remember it too much. Fortunately, I have a poor memory (laughs) but it helped me, I think. Because I wanted to get the intent and framework of the show but I didn't want to fall into the trap of consciously or subconsciously imitating another performance. In fact, the performance in the original, delivered by Suranne Jones, is so beautifully done. It is very engaging and compelling. So I wanted to know how the show was done but didn't want to remember too much of it. And this is the first time that I am working on a show that is adapted and maybe next time I'll try not watching it at all and see how that goes."
Tigmanshu Dhulia has directed the first two episodes while Aijaz Khan has directed the rest. Was there a difference in their style of working?
Of course, it always is and two directors are different. You know, directors have such a huge task at hand that it is not possible for them to work in a particular way. The beautiful thing about a creative process is everyone brings something very unique to the table. So, no two directors are the same, their style of working is always different, how you connect with them is also different. It's my first time that I have worked with two directors in the same show. Delhi crime was entirely directed by Richie (Mehta), Mirzapur had two directors. But they had written the show together and they've been friends for a long time, plus a bulk of my work was with one of them. This is my first show where the first two episodes was done by one director and three by another one. It's fairly common practice in series world over and it was interesting. I have worked with Aijaz before on Hamid so we already have a working relationship, we understand each other to that extent. And I was excited about working with Tigmashu (Dhulia) because I had seen his films and I think Haasil is one the movies that I look back to and think that was a great piece of work. It takes time to transition from one director to another but it was an interesting experience.
Was there any pressure or stress of living up to the original?
"We do tend to add that stress on ourselves especially when your work gets spoken about a lot and gets praised, you tend to get more and more conscious of that. But I honestly believe that your work becoming something to please other people rather than becoming and experience for yourself is the death of an artist and I really want to avoid that. As they say, "the only thing worse than a bad review is a good review" because it makes you take yourself too seriously. And I didn't want to fall into that trap. There were days when I was nervous whether it is going well or not. I am not so zen because I am also human and I had all those confusions but the only thing I told myself was, "You're not that important, you're allowed to err. And the only way that you can experience something special is if you approach it without any fear."
Relationships are so fickle these days with left and right swipes, breaking up over texts and so on. Do you think relationships have become shallow for the current generation?
"I don't know. I don't know if relationships were deeper earlier or are fickle now. I just think that we interact a lot more with each other these days. For instance, I describe being on Instagram as being at a party all the time. It's like you are constantly exchanging thoughts with people. So, I think that just makes everything more known. I don't know if it was any less earlier, relationships meant more earlier or don't now. I am not sure."
Out of Love's tagline is, 'Forgive, forget or fight?' We threw some real-life situations at the actress and here's what Rasika Dugal's responses were:
Someone sits I'm the auto that you were supposed to take
"I'd let them go. So, Forget."
Your friend steals the last slice of pizza
"Fight" (Laughs)
Your laundry guy burns your favourite Kurta
"Fight" (Laughs)
Your pet destroys your couch 
"Aww... Forgive"
You uber cancels on you
"Forget"
The latest addition to Hotstar Specials, Out of Love, premieres on 22nd November 2019.