Ditching his charming smile for an evil grin, here's how the Late Rishi Kapoor's character Rauf Lala, the antagonist from Agneepath, became part of our iconic villains' list.
Indian cinema has given us some incredible characters over the years. Most of these became a part of our lives either because of their characteristics or their dialogues, either way, we love them. These characters are not always the hero that is so glorified in the movies, it is also the villains who make it a point to scare us with their evil tactics. Agneepath is one such movie that gave us our favourite hero and villain alike. While we all agree that Kancha Cheena was an evil sinister, we cannot ignore but embrace Rauf Lala played by the Late Rishi Kapoor, who was equally deadly and villainous.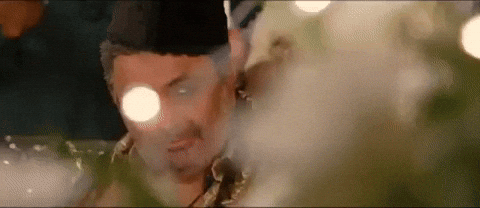 Rauf Lala is a wicked man who has built an empire based on criminal activities, the major one being girl-trafficking. Vijay who is looking for revenge for his father's murder from Kancha Cheena finds a friend in Rauf as he is also his enemy. Rauf Lala is everything but a good man. Money may be what he looks for at the end of the day, but what he values more than anything in the world is his dignity and respect. Teaching people a lesson for disrespecting him, is his way of re-establishing his power over people. No matter what, he is definitely an enemy no one would wish for.
One of India's favourite actors and evergreen star, the Late Rishi Kapoor brought the character of Rauf Lala alive on-screen. He has given the Indian cinema many memorable and noteworthy characters that we all love and admire. His beautiful and peaceful face never failed to charm the women fans and continued to do so throughout his career. Him playing a gray character always shocked people, but his dedication towards the character and his commendable performance only added up to his incredible performances. He got us all hating him with his performance in the movie.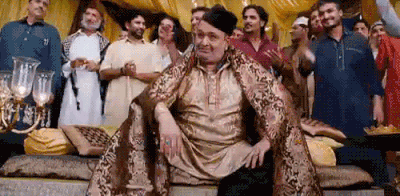 Here are some of the iconic dialogues by Rauf Lala:
"Kal Kisne Dekha Hai, Vijay Rahe ya na Rahe!"
"Mat Keh Abba Mujhe Haramzyade, Lala mera naam hai, Rauf Lala."
"Yeh Mat Bhulna ki ek pal maine tujhe jahanum ki yad dilaye thi"
"Kancha wo kanta hain jo dil main gad gaya hain or Vijay hi usse nikal sakta hain"
"Raif Lala ladki beche bina bazaar band nahi karta"
Clearly, Rauf Lala upped the villain game in Bollywood.