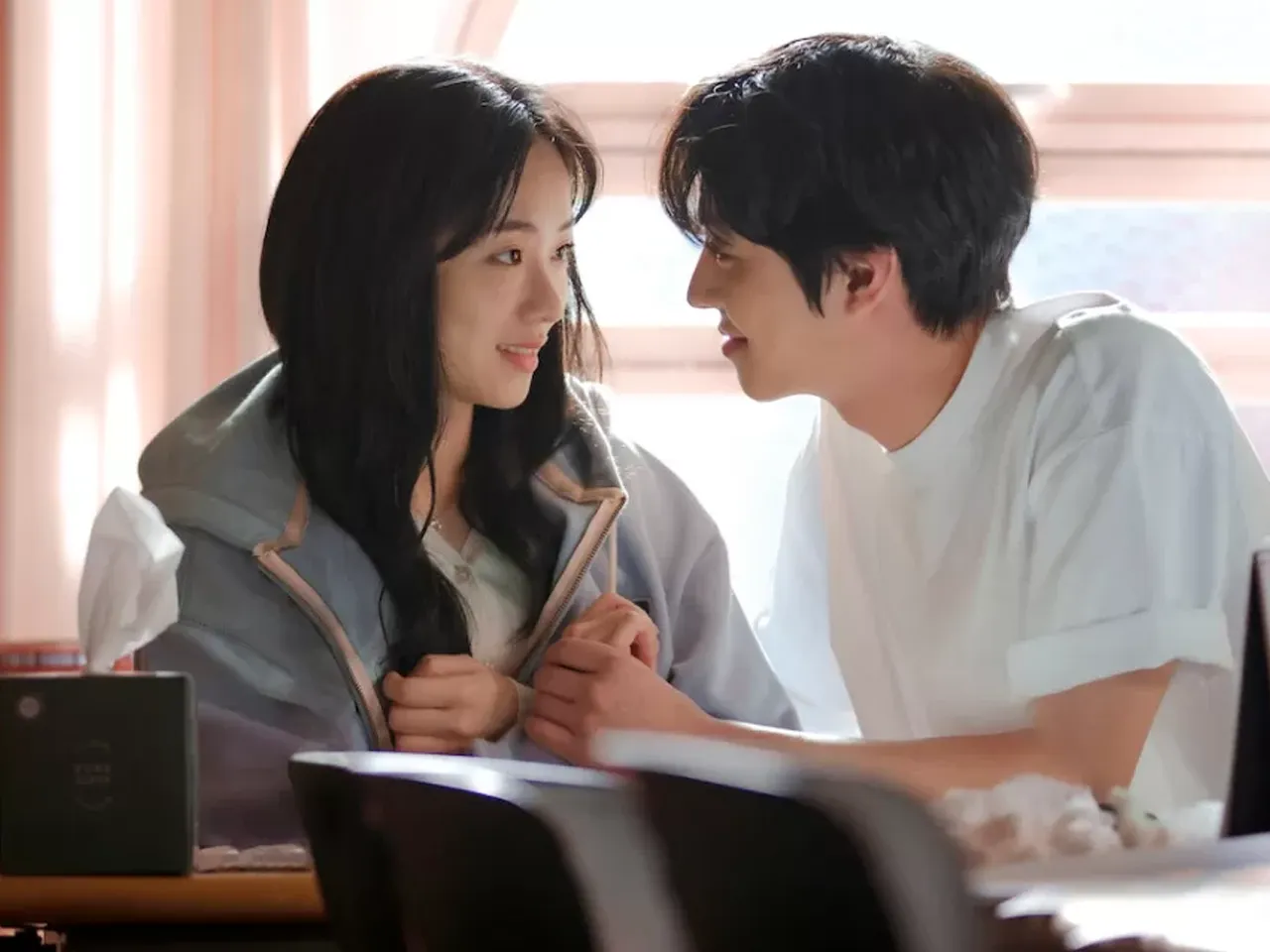 In our 'A Time Called You' review, we talk about how even though the show has an intense storyline, it still keeps the feel-good K-drama bits that we come for and makes some really bold statements through that!
A Time Called You review: Time travel has been a favorite genre for decades now, and rightfully so, because a trope like this always attracts the audience because of the sheer curiosity that it can create amongst people. A Time Called You lures you in with the pretense of it being like just any other typical romantic K-drama, but as you unravel the story, you realize it's so much more than that. 
The story centers around Han Jun-Hee's (Jeon Yeo-Been) life in 2023, when she is mourning the loss of her boyfriend Ko Yeon-Jun (Ahn Seo-Hyeop). She misses and longs for him so badly that she eventually ends up time-traveling to 1998, where she wakes up in the body of a high school girl named Kwon Min-Ju, who looks just like her. And astonishingly, she also meets Nam Si-Heon who looks exactly like her now believed to be dead boyfriend as well. Things go even more haywire when In-Gyu (Kang Hoon) also comes into the picture and falls in love with Min-Ju.
Also Read: With catchy hook steps and vibrant music, NewJeans has become the next big thing in the K-Pop world!
This is by far how much I can tell you about the story without spoiling it. There are 12 episodes in the show, out of which the first half will leave you confused simply by keeping up with what's happening in what timeline. Even though visually the two timelines are very well segregated in terms of color palettes and how the characters look the same yet different from each other. But it still gets too much to process with everything happening. The story really redeems itself in the second half though. The plot really thickens while we see Jun-Hee and Nam Si-Heon take us along with them in this journey of figuring everything out. Basically the two try finding out how the time traveling is happening and what they can do to stop it while also being together in love.
There have been great examples of time travel content in the past like Back to the Future and Netflix's German series 'Dark' and A Time Called You definitely does remind you of both in certain ways. Min-Ju's uncle being the only common character in both the timelines is the same as the doctor who helps Marty go from timeline to timeline and navigate things in Back to the Future. Or how in Dark, Jonas and Martha have to time travel through so many years just to find out a way to be together. Of course this show is not as intense and complicated as Dark but sure does give similar vibes as it. 
Songs are a character in itself in this K-drama. 'Gather My Tears' by Seo Ji-Won especially is an important asset to the story. But even other songs like 'Beautiful Restriction' by NewJeans or 'Never Got To Say That I Love You' by Sondia are also soulful tracks that made us feel like we're a part of this time traveling world too. 
I had a certain stereotype when it came to Ahn Seo-Hyeop in my mind. I always looked at him as this typical rom-com hero who would either play a rich CEO or a college boyfriend but he really proves himself with this one. Through the different timelines he shows a range in his acting like we've never seen before. He looks intense and angry when he has to be, he grieves the loss of a loved one while making you feel bad for him and also maintains that dreamy chocolate boy arc that we all love him for. The very few romantic scenes that he and Jeon Yeo-Been have together are swoon worthy. They make your heart flutter which makes you realize the actors are doing what they do best, and that's romance but also immediately pull you right back into solving the issues in the story. They are the reason why you stay interested in the show throughout. 
And since we are speaking of breaking stereotypes, Ahn Seo-Hyeop really shatters all of it by playing a queer character in one of the timelines as well, along with Rowoon who is another fellow leading K-drama actor. How often do we even see two mainstream K-drama actors play a queer character and ace it so well? It makes such a big statement and this was of course only possible because A Time Called You is a Netflix original and is not produced by any of the prime time Korean channels. The show overall definitely has its misses when it comes to being a crisp screenplay but regardless is binge worthy because of the many new factors that it has to bring to this ocean of already existing content. With the series finale being more than an hour long, it does not feel like a finale at all but nevertheless gives you a satisfying climax by the end of it. 
Have you heard the album yet? Tell us what you thought in the comments below!For more entertainment content follow us @socialketchupbinge