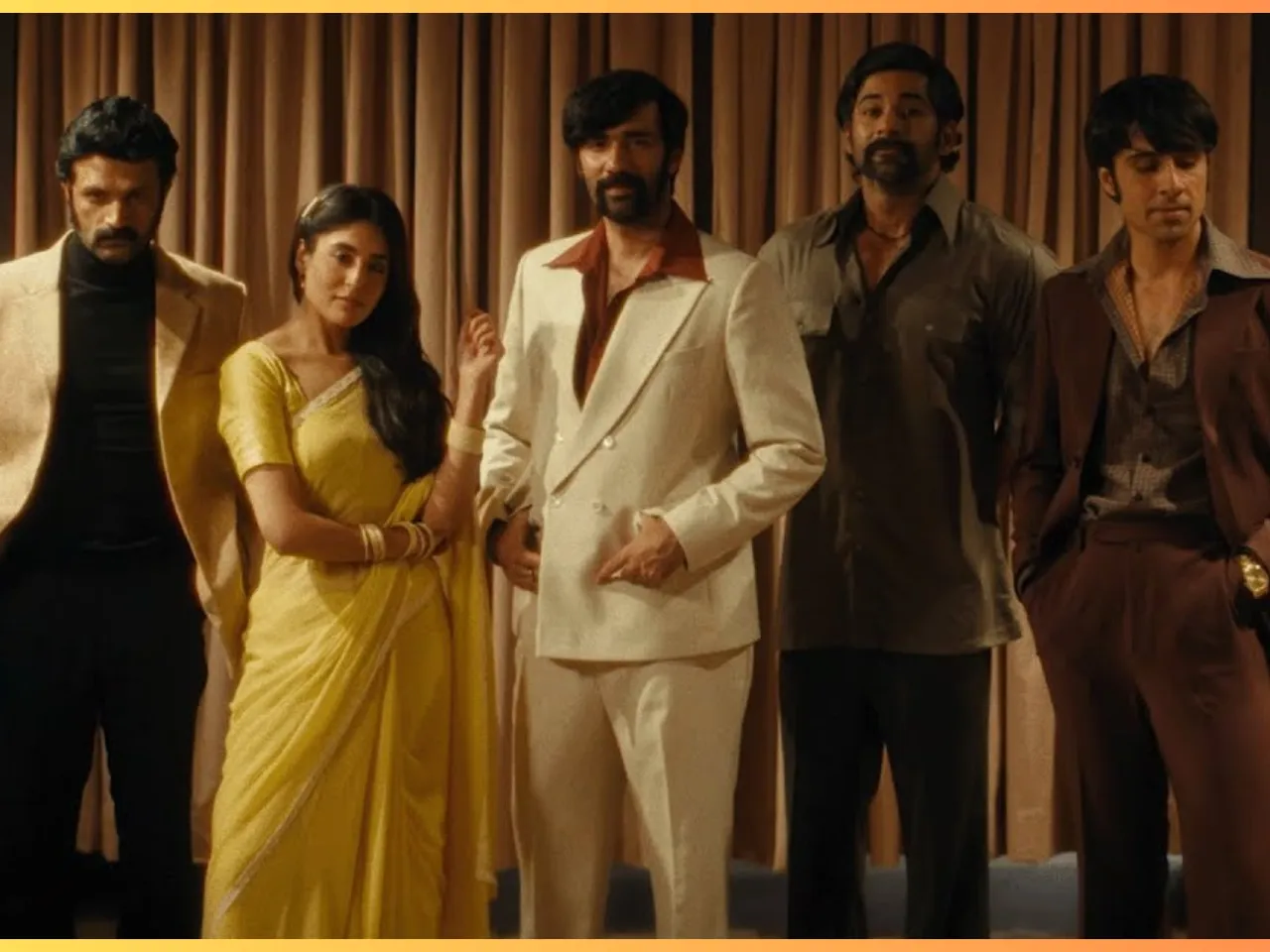 Bambai Meri Jaan review: This 10-episode series proves how long-format storytelling is still effective in a world full of too many violent, fast-paced crime dramas! 
After the massive success of Sacred Games and Mirzapur, there has been a horde of such shows full of cuss words, gore gruesome violence, and elaborate sex scenes. But amongst the plethora of mediocrity on OTT, there have been a few like Pataal Lok, Tabbar, Kohraa, Kaalkoot , and more that explore the human value drama amongst the set up of a crime drama. Bambai Meri Jaan on Amazon Prime Video falls under that showcase. It falls short only a little for being one of the greatest to come out, yet its patient, in-depth storytelling makes a great case of why we all fell in love with the long format of OTT in the first place. 
Based on Hussain Zaidi (who is also involved in writing this fiction) book - Dongri to Dubai: Six Decades of the Mumbai Mafia covers the story of Daud Ibrahim from the 1960s to the 1980s- growing up as a teen in Bambai till he ran away to Dubai. Of course, the creative liberty of changing the names to form a fiction story based on real life has been taken where Daud becomes Dara Kadri, Haseena becomes Habeeba, Chhota Rajan becomes Chhota Baban, Haji Mastan, Karim Lala, and Varadarjan Mudaliar becomes Haji Maqbool, Azeem Pathan, and Anna Mudaliar, and so on so forth. 
Renil D'silva and Shujaat Saudagar , makers of the show, are clear that they are not just interested in telling a gangster origin story that the world knows and has seen many times. But they dig deep and try to add a humanistic familial value to it! Dara (Avinash Tiwary), a genius of a boy, doesn't turn into a gangster because he was born that way, but his hunger for more, including the validation from his father, drove him there, and various situations and revenge forms him! It's interesting to see that while the D-Company arises to rule Bambai the protagonist of the show is not just Dara but the entire Kadri clan! 
Also Read: Masoom Minawala's post defending influencers and creators triggers a string of debate online around influencers; here is what happened
The first three episodes of the show act as a backdrop for the rest of the story as it deep dives into explaining how Haji, Pathan, and Anna gangs operated while establishing the core of Dara and his siblings as teenagers always clashing and contrasting with their self-righteous police officer father, Ismail. The show's crux is not diving into how the illegal business of these gangs functioned and flourished. Of course, it forms a part of the show but the main focus remains on the humans behind these gangsters, who do care and understand that there are consequences to their choices yet they choose to walk that path. 
What's amazing about this show is that- it finds a perfect balance between giving you the cliche fictional entertainment (Once Upon a Time in Mumbai, Raees, or any old-school gangster film) that you usually expect from a gangster show with a point of connection and the harsh reality of the situation. You can't help but root for the Kadri family in their acts of revenge just as you do for a hero but at the same time the show jerks and pulls back telling you that after all these guys were the ones that created havoc just for their ego wars and clashes in which Bambai burned. Also, the way the camera and editing find a balance to build an immersive world with contrasts. The soft focus of a loving intimate scene contrasted with the harshness of a frustrated angry sex scene or an all-white funeral with a bloody shootout presents the dichotomy of life beautifully. 
It has to be handed to Casting Bay for doing such a fantastic job with casting each and everyone in the show from the young children who look exactly like their adult counterparts to all the gang members. To see Kay Kay Menon as the torn-apart father, Ismail, the only voice of reason and moral conscience in a gangster show is an experience I am all in for! Avinash Tiwary as Dara this mountain of a man, is an actor who can throw a thousand shades in a single glance, and his towering silent presence has a voice just as his violent or street smartness young version has. The scene stealers are the women Kritika Kamra (Habeeba), Amyra Dastur (Pari), and Nivedita Bhattacharya (mother) in this male-dominated world who have a firm foot in spite of constricted view given the era they are in. Aditya Rawal (Chhota Baban), Saurabh Sachdeva (Haji), Vivan Bhatena (Abdullah), Jitin Gulati (Saadiq), and Nawab Shah (Pathan) with their limited presence in comparison to others left a lasting impact as well. 
Inspite of the narration by Menon feels like a spoon feed but it makes up for a valuable addition as his voice reflects the regret and tiredness of a father. Also, the intro sequence of Sumeet Vyas as Ganya or the adrenaline-rushing sequences of Rawal as Chhota Baban are attention grabbers. It has to be pointed out that there are certain things that limit the series to reach the level of greatness. Some character arcs left in the middle or the bad rooftop vfx sequences or some of the old Bambai built felt odd and out of place. Yet, given the amount of gore violence- the kind that horrifies and sickens you to the core holds up meaning in this show, it is a little tall order to ask everything to be perfect! 
After a long time, I have enjoyed a show with a pace that doesn't make you want to binge-watch but devours everything unfolding onscreen. The men-women of the show, its title credits with that song (I can't stop humming it), and the tehrav with which the story has been told. According to its ending, I hope there is a second season because I really can't wait how Habeeba and Chhota Baban take the story ahead! 
Bambai Meri Jaan is currently streaming on Amazon Prime Video! 
For more binge-centric content and reviews, follow us on @socialketchupbinge.