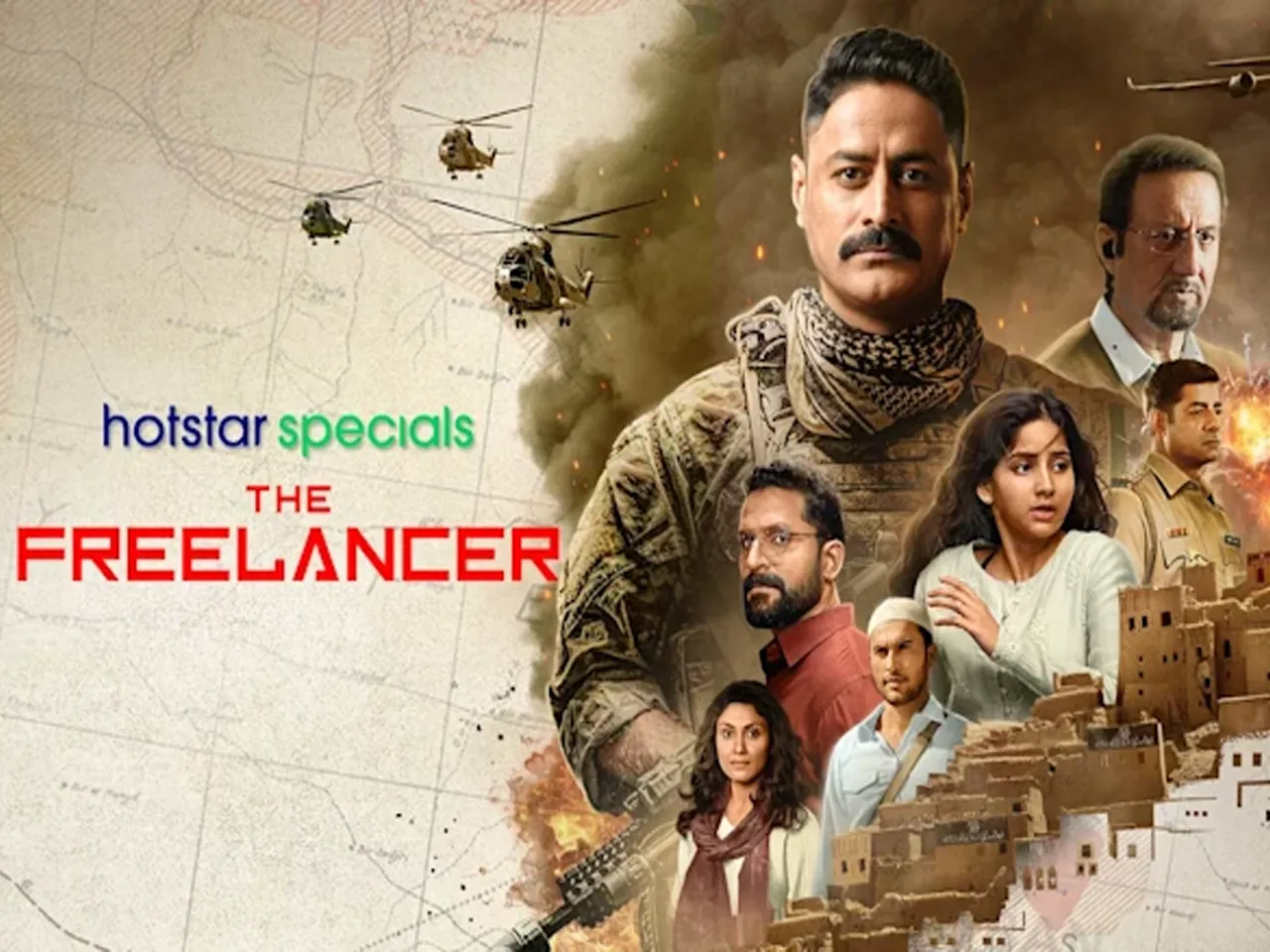 In The Freelancer review we delve into how the show really makes us wait for its toe curling moments, the cast of the show and much more!
The Freelancer review: The story begins with Aliyah (Kashmira Pardeshi), an extremely young and newly married girl. She fell in love with her husband when the two were studying together in Singapore. Soon enough, the families meet and even though Aliyah's father, Inayat (Sushant Singh) is an ex-cop, and a pretty good one at that, he still somehow fails to do a background check about the family his only daughter is marrying into. Literally a few days after his daughter leaves with her in-laws, he loses any contact with her or in fact with any of them. Inayat then starts to realize there was something wrong with the in-laws after all but no one in the force is ready to pay attention to him. So he takes his own life so his death appears in the media and gets the attention of his former colleague and best friend, Avinash Kamath (Mohit Raina), also an ex-cop turned mercenary who goes from mission to mission solely to earn money. But this one gets personal for him as Aliyah was like family to him ever since she was little. Now it's totally on his shoulders to keep his word to his friend and get his daughter back from ISIS controlled Syria. How will he be able to crack an impossible mission like this is what the crux of the show is all about. 
The show is based on Shirish Thorat's novel 'A Ticket To Syria' and is backed by Neeraj Panday who has previously made popular films like A Wednesday and Special OPS. Directed by Bhav Dhulia, The Freelancer deals with a subject that is not easy to fathom for everyone. You need a certain headspace to watch this as it can get rather heavy after a point. The series has been divided into two parts which might have worked for something like The Night Manager that totally had a story with an epic climax waiting but a topic like The Freelancer deserves to be watched all in one gulp so that the interest is not lost in it. The show is rather intense overall, but has very few edge of the seat moments. It feels like all the real action is kept for the second part. While I understand that stories like this are important to tell, but after Kerala Story, Akeli and now this show, it's starting to feel like a new genre is being carved. 
Also Read: Friday Night Plan review: A light-hearted feel-good film perfect for a nightcap!
Coming to the cast, Mohit Raina keeps you interested throughout with his character's smooth operating skills and the fact that whenever he comes on-screen, not just Aliyah but even you as an audience get the assurance that Aliyah is going to be safe. The way Kashmira Pardeshi shows the pain, fear and sheer turmoil of being stuck in a life and death situation will tug at your heart. Her will to get out of there, the risks that she takes, her 2 minute chats with her mother (Ayesh Raza Mishra) giving out information about that place, is what keeps you interested in the show. But on the other hand, Anupam Kher who plays Arif Khan, a security expert who guides Avinash on this mission has very little screen time and less scope for any kind of arc for his character. And the two CIA agents just feel like caricatures and stereotypes of what we've seen of CIA agents in Bollywood so far. The dubbing over all the foreign languages in the show is rather cringe worthy and not necessary at all. It takes away from the authentic feel other languages have to offer to the story. 
The Freelancer also isn't a muslim bashing propaganda series. It clearly portrays how the idea of religion is subjective from person to person. For some it's a blind faith while for others it's easy to seperate it from the way they want to live their life. For instance, Farat Khaala shames any muslim who dresses in a slightly modern way or is more liberal to adapting to the new generation. But then there's a family like Inayat's who is no less of a muslim despite having friends from other religions. Or because they made sure their daughter had full freedom growing up and opinions of her own. 
Overall, The Freelancer is interesting in parts and a mixture of many done and dusted tropes. It tries to create hype in many different ways like its high octane stunts or punch lines that unfortunately don't meet the expectations as an audience. 
The first four episodes of The Freelancer are currently streaming on Disney+Hotstar!
For more binge-centric content and reviews, follow us on @socialketchupbinge.