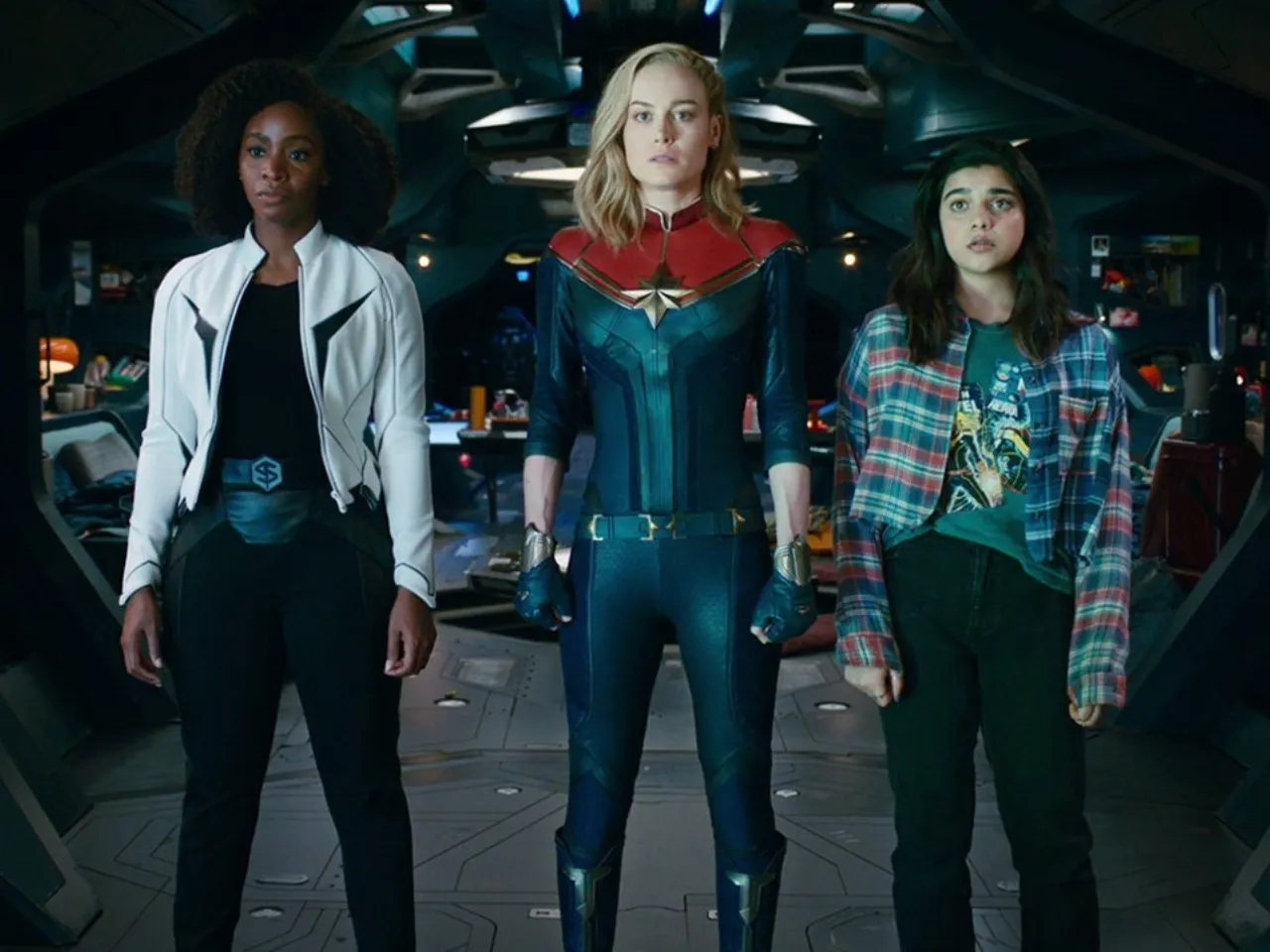 The Marvels' plot is nothing but something that was tried, tested, 'blipped' and brought back. Three superheroes, jumping between spaces, and certain moments help you push through this film!
If you ask me about the story of The Marvels, I'd say it's about a team formed out of circumstances on a mission to save the universe. And you might argue that this is the plot for every superhero movie, and you are not wrong. The return of Marvel's most powerful superhero, and that's all you would end up with a beat-up story of another team-up and nothing much.
After taking her revenge on the Supreme Intelligence, which she mentions at the end of the first Captain Marvel movie, Carol Denvers has been through every universe in the galaxy. But her revenge had unintended consequences that led to the planet of Kree and Hala suffering. To save the planet, Dar-Benn gets hold of a Quantum band that helps her breakthrough time and space, stealing the air, water, and sun. It is when the three touch the jump point energy together that they switch their powers. 
Also Read - Loki Season 2: The story so far!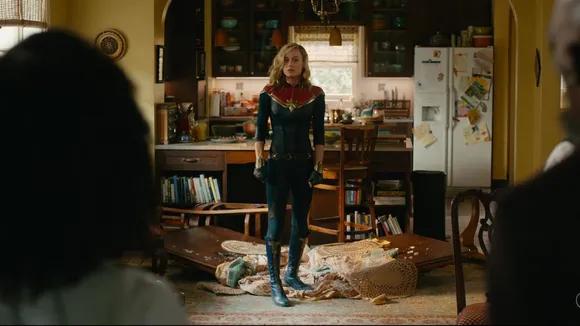 There is nothing exciting in the entire plot, making the whole point of having all the exceptional actors seem vain. Brie Larson's Captain Marvel is just not hitting the mark. We see her doing her usual business - flying around, using her powers, but she does nothing more. One could only have hoped that her meeting with Monica would be 'the' moment for both, but somehow, it fails to ignite any emotions. Nick Fury seems to have gotten lost outside of his black leather outfits and had barely anything interesting to offer. Zawe Ashton's potential to play the villainous Kree Dar-Benn was a miss, considering how scary she seemed to look in the trailer. There were times when I rooted for her, but I was never scared of what she could be. Meanwhile, Ms Marvel is the only one living her dreams in this one!
It was refreshing to see Ms Marvel as the excited fan girl in a boring plot. She not only gets to live her superhero dreams but also gets to meet one. It was well established in her show that she is a fan of Captain Marvel. Her meeting with Carol Denvers reminds us of Paul Rudd's Ant-Man meeting Captain America - the handshake is too long, and we understand why. Kamala Khan and her family are an exciting addition, representing the audience as they try to make sense of it all. A character that needs mentioning is Park Seo-joon's Prince Yan. No, his character didn't have anything groundbreaking to offer, but it was marvellous to watch him play out his charm. The musicals felt like a rom-coms that we cannot complain about. When it comes to fights, the first one, where the three are trying to figure out 'them switching between places and fights' is well-choreographed and keeps you engaged. And of course, we have to talk about Goose, who is the true hero in the film. In a movie about superheroes, it's cats that save the day. 
Rather than just brushing up on the storyline of what happened on Kree and giving characters time to develop more, Marvel decided to dig deep into their superhero archives and shove the classic 'superheroes are humans too' in our faces. But if you're planning on watching the film, it should be for the post-credit scene, where the MCU did not disappoint!
Have you watched this one? What did you think about it? Tell us in the comments below!
For more entertainment content follow us @socialketchupbinge