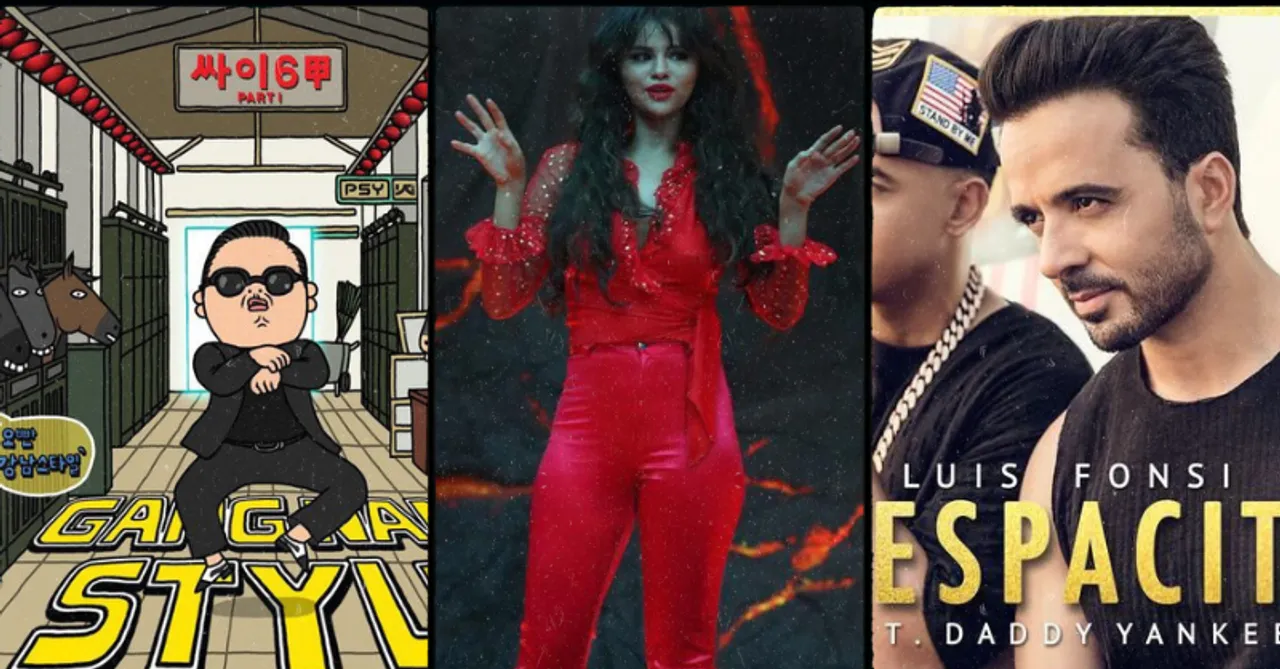 Art has the power to transcend borders and unite people. It's World Music Day and let's take this occasion to revisit some of the biggest hits of all time. 
Get ready to embark on a musical adventure where language barriers are broken, and dance moves take the spotlight! This World Music Day, let's celebrate the songs that have made us groove, even if we had no clue about what the lyrics meant. Duolingo, the fun and free language-learning app, has decoded 10 famous international songs that have been rocking the charts for ages. From the irresistible rhythms of "Despacito" to the iconic "Gangnam Style" and the timeless party anthem of the 90s, "Gur Nalo Ishq Mitha," Duolingo has got you covered with their interpretations.
Here are some tracks that never miss to make us groove:
Despacito, by Luis Fonsi ft. Daddy Yankee: A sizzling Latin hit that means "Slowly" in English. It's a smooth and sensual track that will make you want to sway your hips and take your time enjoying the rhythm.
Gangnam Style, by Psy: A Korean phenomenon that took over the world with its catchy beats and iconic dance moves. The song offers a humorous commentary on the trendy lifestyle of Gangnam, a district in Seoul, South Korea.
Didi, by Khaled: A catchy Arabic song by Khaled that invites everyone to come together and celebrate, "Didi" is a fun-filled anthem that celebrates the spirit of unity, friendship, and good times. So, grab your friends, hit the dance floor, and join in the celebration!
Gur Nalon Ishq Mitha, by Bally Sagoo Ft Malkit Singh: This popular Punjabi song is known for its infectious beats and lively energy. The phrase "Gur Nalon Ishq Mitha" translates to "Love is Sweeter than Jaggery" in English. The song is a joyful celebration of love and romance, comparing the sweetness of love to that of jaggery.
Danza Kuduro, by Don Omar ft. Lucenzo:  A high-energy track blending Spanish and Portuguese lyrics, "Danza Kuduro" translates to "Crazy Dance" in English. It's a song that invites you to unleash your wild side and dance like there's no tomorrow.
Taki Taki, by DJ Snake: A multilingual collaboration featuring artists from different backgrounds, "Taki Taki" is a phrase used to express "excitement and encouragement." The song is a fiery blend of English and Spanish, with a pulsating rhythm that will get you moving.
Naatu Naatu, by Rahul Sipligunj and Kaala Bhairava: A vibrant Telugu song that celebrates traditional culture and rural life, "Naatu Naatu" means "Dance, Dance" in English. It's a joyful tribute to the simplicity and beauty of rural surroundings.
Bella Ciao: A spirited Italian song that gained international recognition as a symbol of resistance, "Bella Ciao" translates to "Goodbye, Beautiful" in English. Originally sung by Italian partisans during World War II, it expressed their defiance against oppression and their fight for freedom.
Macarena, by Los Del Río:  A timeless party anthem that took the world by storm with its irresistible dance moves. The lyrics beautifully narrate the tale of Macarena, a captivating dancer whose moves cast a spell on everyone, igniting the dance floor with unstoppable energy.
Bailando by Enrique Iglesias: A romantic Spanish hit that translates to "Dancing" in English, Bailando is a passionate song about the power of love and the intoxicating feeling of dancing with the one you adore
From catchy hooks to poetic verses, these international songs have taken us on a linguistic rollercoaster ride but we rarely care about what the foreign words mean. So the next time you hear these tracks, buckle up and get ready to sing along with more context, because with Duolingo, the world's leading language platform, you can embark on a fun-filled journey to master new tongues while grooving to your favorite global hits!
For more creator-related content follow us at @socialketchup