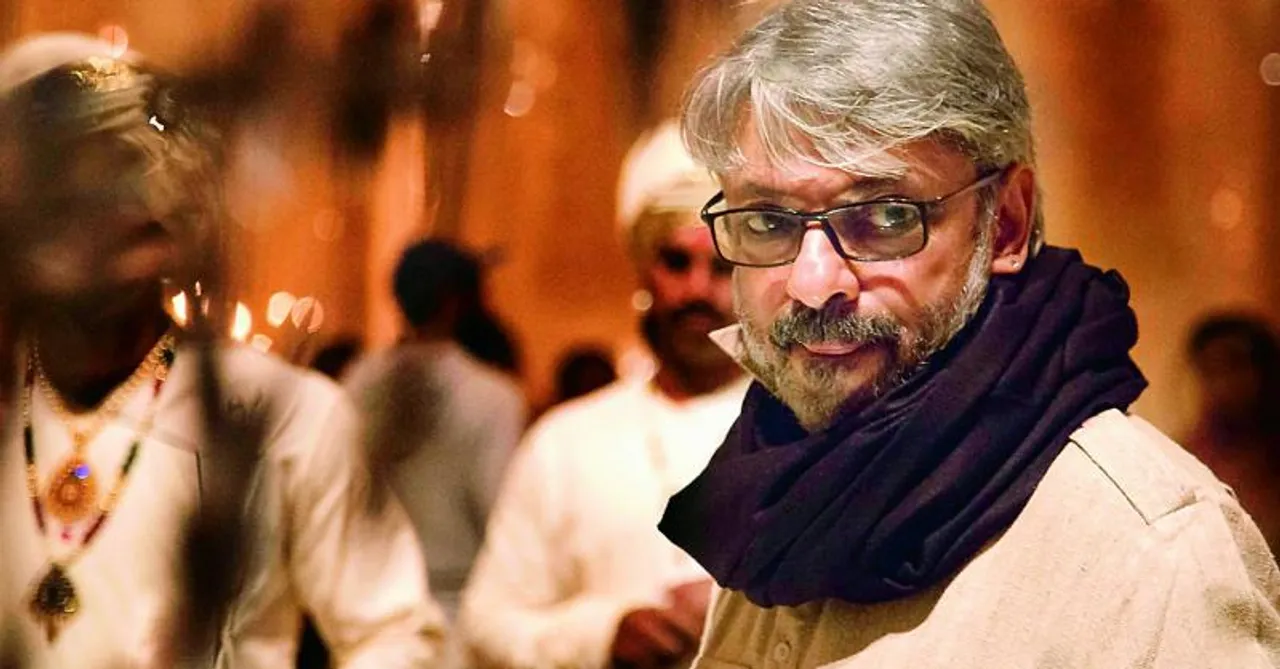 Sanjay Leela Bhansali completed 25 years in the industry since his first film, Khamoshi came out today. Let's take a look at his journey so far!
The man who gave us Devdas, Hum Dil De Chuke Sanam, Black, Guzaarish, Ram Leela, Bajirao Mastani, Padmavaat, and many gems, deserves a grand celebration! His debut feature Khamoshi: The Musical starring Salman Khan and Manisha Koirala came out today in 1996. Since then, there's no stopping this genius from churning out one blockbuster after the other. His vast filmography speaks a thousand words for him even though he's built a name for himself over the years with his style of filmmaking.
Humongous sets, larger-than-life stories, fleshed-out characters, out-of-the-world cinematography, music that leaves you daydreaming, and a completely different perspective, when all of this comes together, you know it's a Sanjay Leela Bhansali film. This director, producer, writer, and music director has painted Indian cinema with his own creative colors.
While Bhansali has created a trademark with his direction, one that can only be enjoyed on a 35 mm screen, there's more to his films than his style. The heart and weight of his films lie in the emotional quotient of the story. Whether it's adapting authored stories like Devdas, Romeo, and Juliet, and White Nights into films like Devdas, Ram Leela, and Saanwariya or taking up history with Bajirao Mastani and Padmavaat or taking you on a journey filled with a zillion emotions with Black, Guzaarish, and Khamoshi, each and every film of his takes you on a ride of emotions in a grand scheme of things. While Bajirao Mastani or Padmavaat may not be factually accurate, it tells you the story of love, respect, and relationships.
Since his stories explore the depth of emotions, his characters are fleshed out in detail. Each of his characters are fairly detailed and have a story of their own. Like in Hum Dil De Chuke Sanam, from Nandini to Sameer to Vanraj each has its own arcs and emotional vulnerabilities yet they're all connected to each other in a single thread.
Khilji in Padmavaat was crazy and cruel and that's backed by him wanting to desperately see Padmavati because this scene highlights his obsession and madness as a ruler as well.

Sanjay Leela Bhansali's characters are essayed by some massive names in the industry who also became big because of these characters. From Ranbir Kapoor, Ranveer Singh, Deepika Padukone, Priyanka Chopra to Salman Khan, Shah Rukh Khan, Aishwariya Rai, Madhuri Dixit, and Ajay Devgn.
What adds more power to his narratives are his grand sets, color schemes, an aesthetic look and feel, and mind-boggling costumes. Each of these looks like they've been specially made just to tell the story, whether it was Mastani and Kashibai dancing to Pinga in those purple sarees under the moonlight, in an open area, or Paro and Chandarmukhi dancing to Dola Re Dola in traditional Bengali sarees celebrating in a lavish grand mansion. If you minutely notice, you'll also find some aspects according to the theme of the story. While films like Devdas, Hum Dil De Chuke Sanam, Ram Leela, Bajirao Mastani, Padmavaat used a loud and colorful aesthetic, Black, Guzaarish, Saanwariya had a darker tone to them.
The music and cinematography in his films deserve just as much attention as his character building and direction. That grand look is not just because of the massive sets built but the role it plays in selling the story authentically! Who hasn't listened to Aayat, Laal Ishq, Ek Dil Ek Jaan, Deewani Mastani, and danced to Pinga, Dola Re, Saanwariya, Ghoomar? The list of music is endless because the entire album from these films is worth lending your ears to. But what works like a charm is the background score in every film of his! Just like the cinematography that gives such a beautiful aesthetic look to the film and becomes its own language, the same way the background score heightens emotions and makes it the success it is!
Under his production house, Bhansali Productions, he's produced many films and stage shows. He's also the recipient of the National Film Award and has been bestowed with the Padma Shri, the fourth highest civilian award in India. We're eagerly waiting on his new project, Gangubai Kathiawadi with Alia Bhatt. With this film, he will step into a new genre of filmmaking aka biopics.
Happy 25th Anniversary, sir! Thank you for gracing us with all that you do!
For more entertainment content follow us @socialketchupbinge