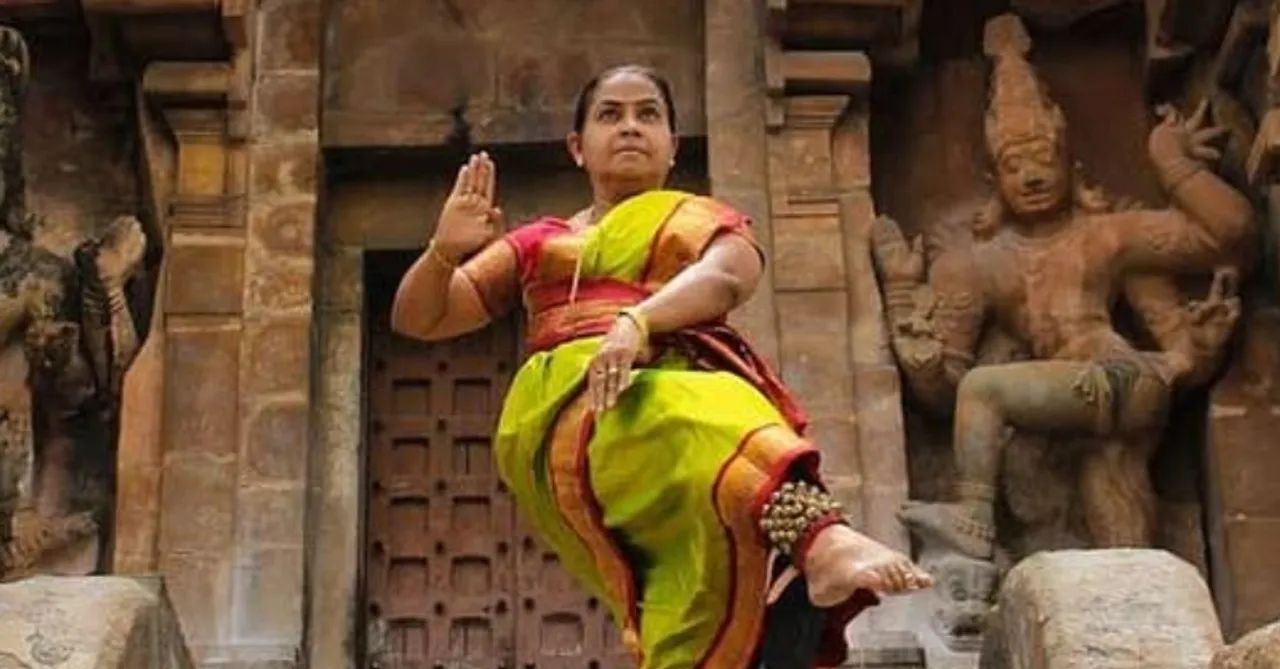 While we sit and complain about not getting the time to do what we love, Sasikala Rajagopal shows us what following our dreams really looks like.
Our life has become a rat race with us chasing deadlines, attending meetings, and finishing one season after another of the latest show on OTT platforms. And in between all this chaos, we often forget to take a minute to look back at things we love doing. We forget about the things that make us happy, thinking that we can't actually manage them with our current work schedule. But there are so many creators out there who are proving us wrong and inspiring us with their actions. If you are in your 20s and complaining about back pain and laziness, you should probably start watching more of Sasikala Rajagopal. There is no one more appropriate who resonates with the phrase 'age is just a number'. While we sit around lounging in bed, binge-watching series after series, people like Sasikala are living their dream and doing a great job at it too.
The 60-year-old dancer from Kerala who has her own academy named Beypore Kalagramam is a classical dancer who is sharing her skills on Instagram and winning hearts. Sasikala ma'am who has her own academy and who has trained more than 1000 kids to date recalled her dancing journey.
She said, "I started my dance journey when I was three years old. My earlier gurus were Innas Sir for folk dance, Kalamandalam Sumangala ma'am and Kalamandalam Saraswati for Mohiniyatham and Bharatanatyam, Sreedharan Mundangad (Bharatanatyam). I was actively participating in every festival in school and college. Post marriage, I started training kids from their homes and later my husband pushed me to start my own dance school in Beypore, Calicut."
This teacher, along with the help of her family is keeping up with social media trends and sharing IG reels. Her grace and charm make all of her videos 100 times better. She has proved that no matter how old or out of touch you are, there is always a place to learn new things and keep up with your passion.
You've got to see her videos!
She's a star on social media with her IG Reels crossing over millions of views. She's proving to be tough competition for millennials and Gen Zs. Joining social media turned out to be the most amazing decision she made. Her social media journey was an unconscious decision that became a success. "Actually this was not at all planned. I was enjoying lockdown with my grandkids and family when we began shooting some videos and sharing them among friends just for fun. I received tremendous reviews from them. My family was the reason I started my Instagram handle."
While she's been enjoying all the positive responses that have been coming her way, there are also negative ones that she chose to remember and pay less attention to. "It was a comment on Facebook. The person said that I should sit at home because I am 60. I appreciate his negativity and cannot forget that because it was the one negative comment among all the positive responses."
As far as we're concerned, Sasikala ma'am is challenging stereotypes and rewriting history. She's been able to defy the rules that society has attached to older people that define how they are supposed to be and act. Sasikala is inspiring young individuals to be better and braver and to live their dreams without having to worry about what people might think of them.
Isn't this the sweetest page on Instagram?