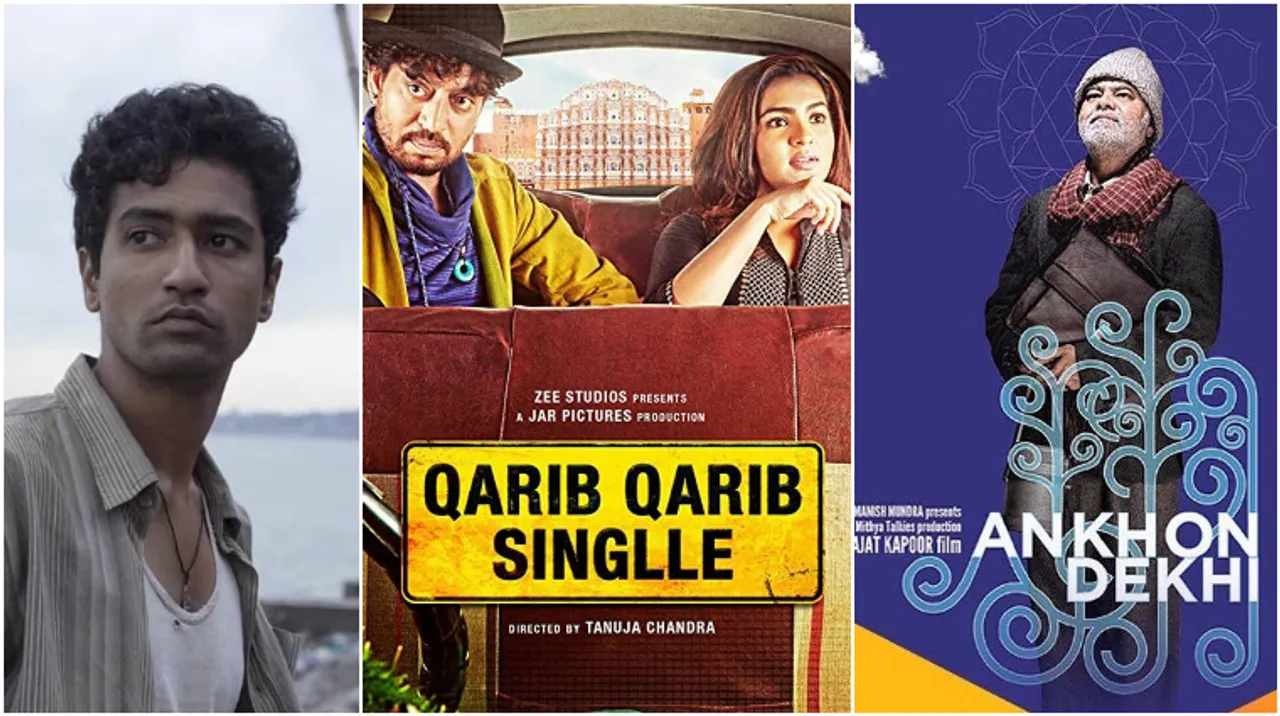 Among the commercial Bollywood movies that bring larger-than-life stories on screen, some good and quality movies go unnoticed. However, various OTT platforms are helping in taking such movies to the audiences . We have listed 6 movies on OTT platforms everyone should watch.
There are a number of movies that are based on quality than on the commercial value. These movies depict reality while taking inspirations from the real world. The asset of these movies is the involvement of talented actors, who highlight the essence of the film and make it relatable on many levels for the viewers. Some of these movies are totally worth watching for every movie buff. OTT platforms have made it easy for viewers by making such movies accessible anytime, anywhere. OTT platforms such as ShemarooMe, Netflix and others have a great range of movies that can keep you company for the few hours when you are not surrounded by the Diwali madness and chaos.
Here is a list of six movies on OTT platforms to watch this Diwali:
Ekkees Tareekh Shubh Muhurat
With Sanjay Mishra in the lead, the movie is a must to watch for every film fanatic. With some fantastic ideas that throw light on the prejudices about the Indian arranged marriage system. A story of a 55-year-old man Pandit Girdhari Laal Sharma who wants to escape his family legacy of becoming a priest and become a storyteller instead, his life revolves around finding a date for his daughter's wedding.
Watch On: ShemarooMe
Liar's Dice
Starring the incredibly talented Geetanjali Thapa and Nawazuddin Siddiqui this 2013 movie is written and directed by Geetu Mohandas. Discussing the human cost of migration to cities and the exploitation of migrant workers, the story revolves around a woman who goes missing while going on a search of her missing husband. It is the official entry at Oscar's for the best foreign-language film category but never got nominated.
Watch On: Netflix
Thodi Thodi Si Manmaaniyan
The movie is a slice of life drama about dreams, ambition, and the fate of a teenage boy everyone can connect with. The movie is full of unexpected twist and turns. Shrenu Parikh, who plays the main protagonist in the movie has donned her character remarkably well. Siddharth, a young boy, brought up by his single mother dreams of settling abroad. He participates in a contest which changes his life completely. He also meets Neha who is a folk singer and a social activist and gets smitten by her ideologies.
Watch On: ShemarooMe
Qarib Qarib Singlle
An unusual love story from the mundane Bollywood stories is what will make you watch this movie. Actor Irrfan Khan's comic timing is at its scintillating best along with prominent Malayalam actress Parvathy's charm and intelligence. Yogi and Jaya, who have two different personalities and sensibilities, meet via an online dating app and begin a tentative relationship over cups of latte in a Mumbai cafe. This encounter turns into so much more when the two travel together to Rishikesh.
Watch On: Netflix
Masaan
Vicky Kaushal's debut film Masaan is an extraordinary film which was highly appreciated by critics and won many accolades at the Cannes Film Festival and various renowned platforms as well. The performances of the entire cast including that of the child actor Nikhil Sahni are praiseworthy. Masaan follows two separate story arcs in the town of Varanasi that eventually converge. One follows the journey of Devi (Richa Chadha), who has to deal with the loss of her boyfriend and overcome the guilt she feels for his death. The second follows the journey of Deepak (Vicky Kaushal), who comes from a family that burns funeral pyres at the Varanasi ghats and his quest to find love in the middle of an unwanted lineage.
Watch On: Netflix
Ankhon Dekhi
This movie is a complete entertainer that touches your heart and makes you smile. From Rajat Kapoor's writing and direction to Rafey Mehmood's cinematography that beautifully captures the narrow lanes of Old Delhi. Sanjay Mishra in the lead who puts up a great show and Rajat Kapoor as his younger brother is fantastic. Ankhon Dekhi is a bittersweet tale of a man who has an epiphany and decides that he will only believe what he sees with his own eyes.
Watch On: Hotstar
Which is your favourite movie? Tell us in the comments below. Happy binge-ing!