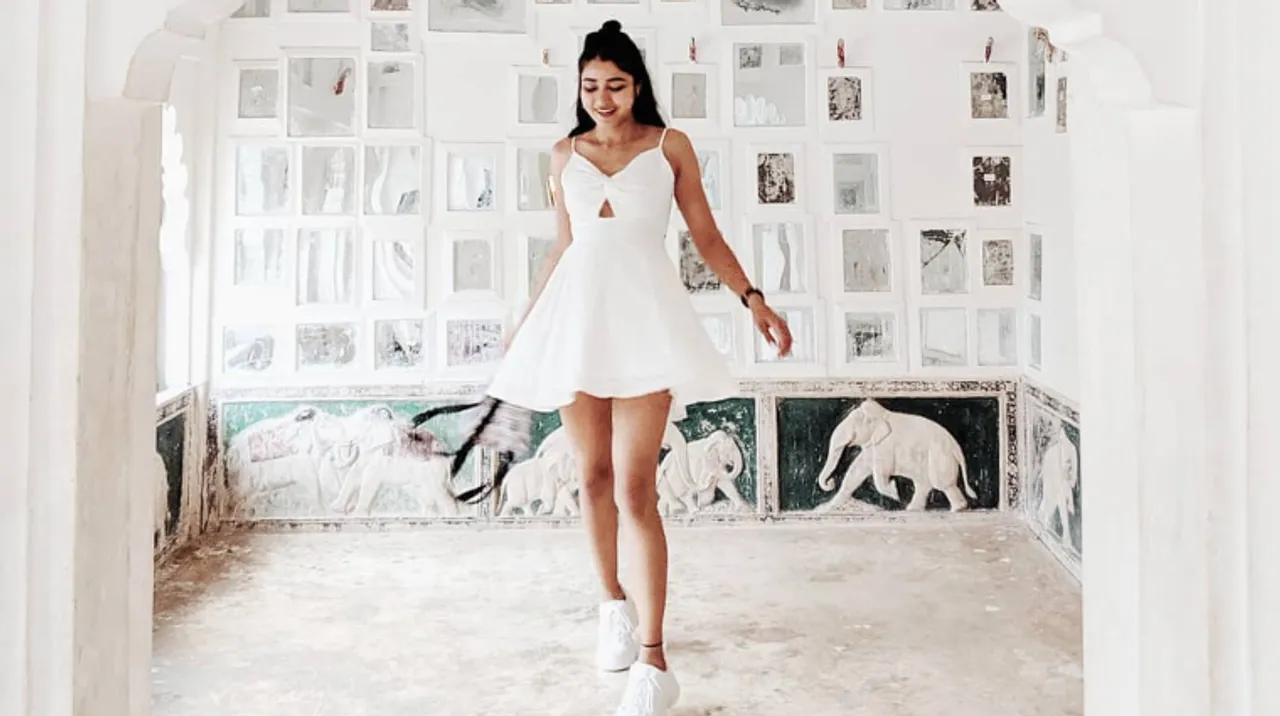 Sonia Garg spills the beans about the photo and video editing tools and hacks for the upcoming content creators. Find out which apps you should use for that pleasing Insta feed!
Sonia Garg of Hervagabondlife is a personal style blogger who loves clothing, styling, editing her videos and photos and creating content to inspire upcoming fashionistas and editors. To become a content creator, you must have basic skills of editing your photos and videos post your photoshoots in a creative and aesthetic manner to make a chic Instagram feed and pleasing content across your social media platforms.
Sonia loves to document her life through social media and she has been a passionate content creator since a very young age. She has been a sucker for fashion since the beginning and created her own blog- Her Vagabond Life which is everything about her journey as a fashion content creator and recommending styling tips, tricks and editing hacks to her followers.
Take a look at our conversation with Sonia Garg: 
What are some of the editing apps that you'd recommend for beginners? 
"I always have my eyes on free editing apps as they helped me a lot when I started out with my journey as a content creator in digital space and I still use them for all my editing work. For photo editing, one can use Snapseed, Snow, PicsArt, Afterlight & Lightroom. And for video editing, I personally love using VITA & VLLO."

Sometimes, people think becoming a Creator requires high-level or professional editing skills. What are your thoughts on that?
"I used to watch every single video about editing on Youtube and that's how I mastered my editing skills. No, I didn't take up any professional editing course. Any small doubt that I had, I'd always try to find its answer on the internet. There are still many people who are killing it in this industry but what makes you unique is your creativity. It's your willingness to create something out of what's already available with you. After learning the basics from the internet, one can keep experimenting until they create their own unique style."
What are some paid editing apps that you'd recommend?
"Most of the apps have in-app purchases these days but to be honest free apps have enough editing tools to take your content to some next level. What matters is the material you're showing to your audience. If your content is strong, nobody will care about editing."
Instagram filters at times distort the photos or videos. Do you prefer to use fancy filters or choose to go with your aesthetics?
"Instagram filters work the best when you modify your photo with other tools options given there too. I usually prefer to edit my own content on phone using free apps like Snapseed & Snow and rarely use Instagram filters. That allows me to create my own aesthetic and at the same time, it's more liberating for me as a Creator."
A few tips/things to keep in mind while editing videos or learning new tools.
"Learning basics is cool until you apply your own imagination to it to later create something unique and something that speaks volume. The best part about learning new stuff is that you can go crazy with your creativity. There's literally no limitation to what you can create. Always be open to explore a new angle. All the best."
&t=3s