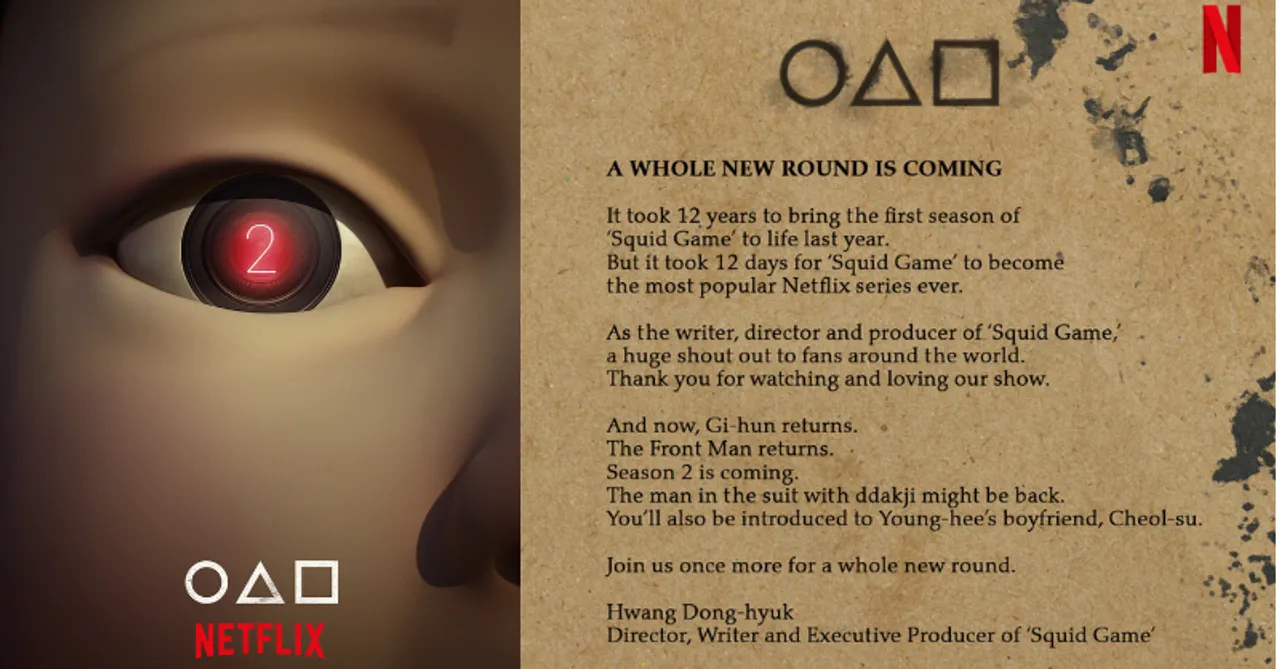 It took 12 years to bring the first season of Squid Game to life last year. But it took 12 days for it to become the most popular Netflix series ever. So here's another round of Squid Game 2 coming your way soon!
Squid Game last year broke all records of series ever, a K-drama that took 12 years in the making was immensely popular in just a few days. It became Netflix's most-watched show in 94 countries attracting more than 1.65 billion viewing hours during its first four weeks from launch, surpassing Bridgerton for the title of the most-watched show. It is a 9-episode series starring Lee Jung-Jae, Park Hae-Soo, Wi Ha-joon, HoYeon Jung, O Yeong-su, Heo Sung-tae, Anupam Tripathi, and Kim Joo-ryoung. And Hwang Dong-hyuk, the Director, Writer, and Executive Producer of the show in a unique style with a letter has announced a whole new round of the show as Squid Game 2 coming soon!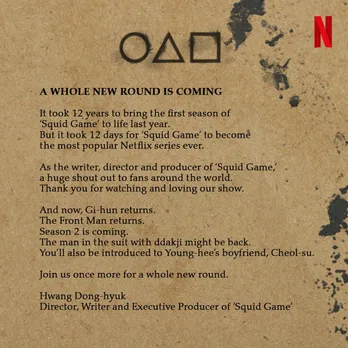 The series revolves around a mysterious invitation to join the game sent to people at risk who are in dire need of money. 456 participants from all walks of life are locked into a secret location where they play games in order to win 45.6 billion won. Every game is a Korean traditional children's game such as Red Light, and Green Light, but the consequence of losing is death. The question dangling was who will be the winner, and what was the purpose behind this game.
The series also received numerous accolades in Golden Globes and Screen Actors Guild Awards making history as the first Korean actors to win on international platforms. The announcement of the second installment of the show has sent around waves of excitement in the public. And we can't wait for the new round of these games to commence soon in 2023 or early 2024! What about you? Tell us in the comments below!
For more entertainment content follow us @socialketchupbinge